Can't deny that the air passenger become one of the key factors In situations that are accompanied by time constraints But how to make a good choice? and most within that limitation
Today we recommend Google Flights and 6 simple tricks to use to its fullest potential and benefit as much as possible.
Google Flights is Flight metasearch engine Simply put, A web-based airline search engine that collects almost all airlines in the system. Global airlines system Its working principle is to retrieve information. Flight schedules Or the flight schedule, whether it's the time of that flight, seats with prices, to the difference in fees for loading bags. Based on the origin and destination we are going.
When we get the flight from the airline and the price we are satisfied with. We must book that flight. directly with the airline or through an agency that we use It is based on flight information we find from Google Flights and cannot be booked directly through Google Flights.
6 simple tricks to use Google Flights to its fullest potential and benefits.
1. Use filters to search for the desired origin and destination location. by choosing the whole city and airports that require Takeoff / Landing to the number of stopovers Connecting Airport travel time Price chart to compare the ups and downs of flight prices. Including various airlines, etc.

For those who want to save travel time advisable Nonstop Flights or direct flights that do not land on the way to transit Considered to save both time. And the expenses that must be used during the transit time can be moderate.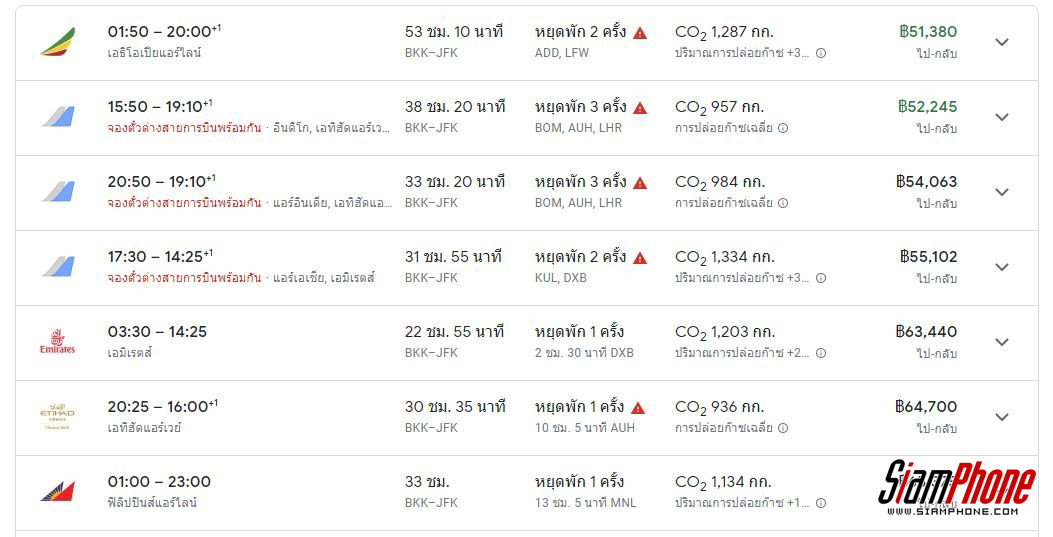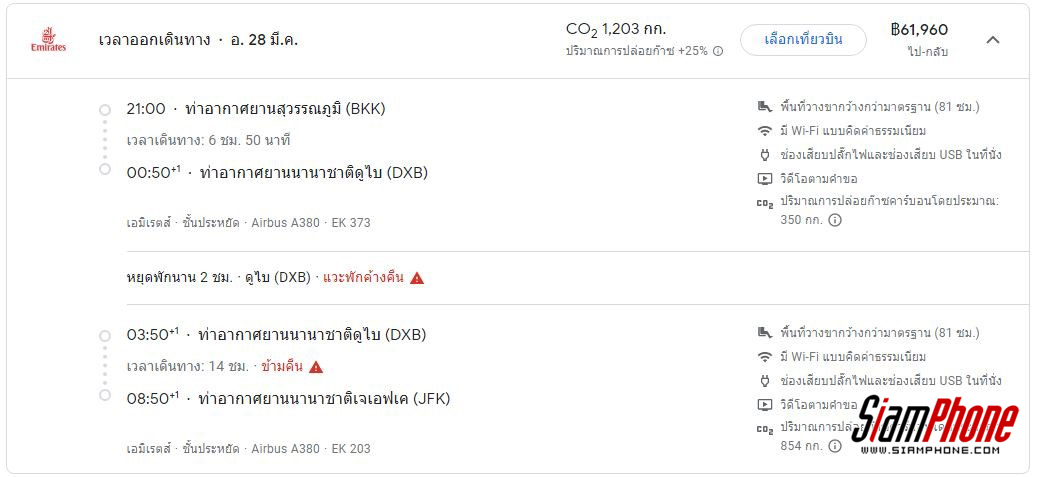 2. Select the desired airline Based on the airline, price, and the duration of the trip that we are most satisfied with. More details can be viewed for comparison by clicking the see more mark. On the far right hand side of the flights from the airlines listed.

3. Browse multiple destinations to find great deals. By entering the destination country or city that we are going to, then slowly chasing one city at a time. Bigger cities have smaller airports. that combines flights of many price rates for us to compare Then choose to consider the flight that we like the most.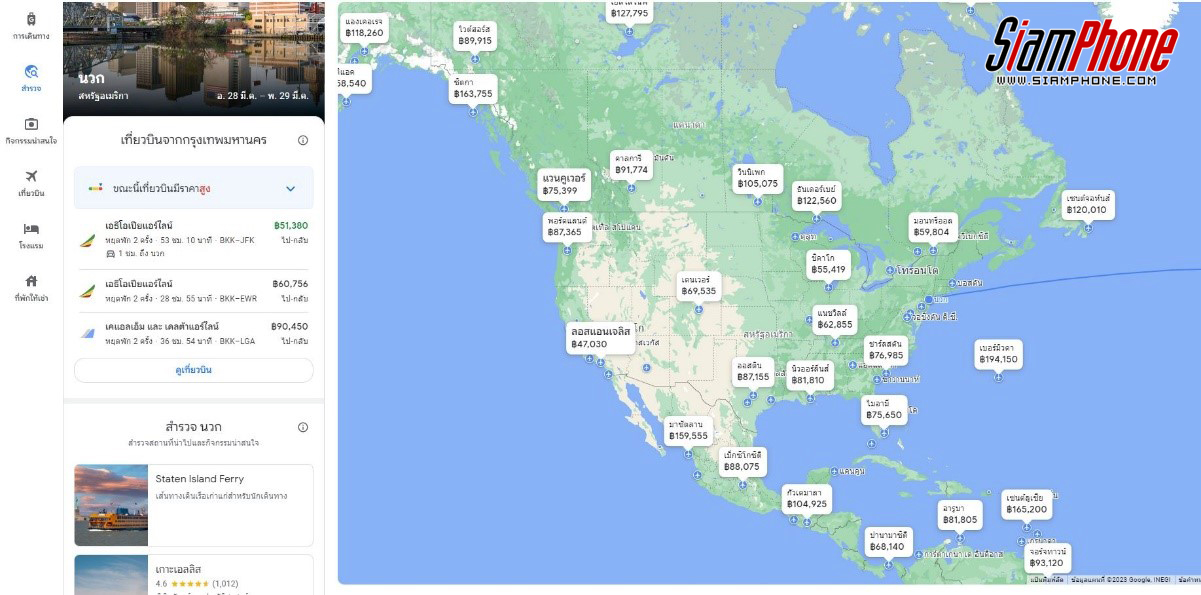 4. Use the function Explore to find Destination or other destinations within that country In case you still can't decide which destination you want to get off at This function may help to see a wider picture. Both prices displayed on a city-to-city basis and satellite view This makes it easy to compare and make decisions.

5. Use the function Price Alerts To Track or track in case of a change in the price of the flight we are interested in, Google Flights will notify us immediately. So you don't miss the chance to get the best flight prices. To activate the Flight Alerts function, click the slider to the right.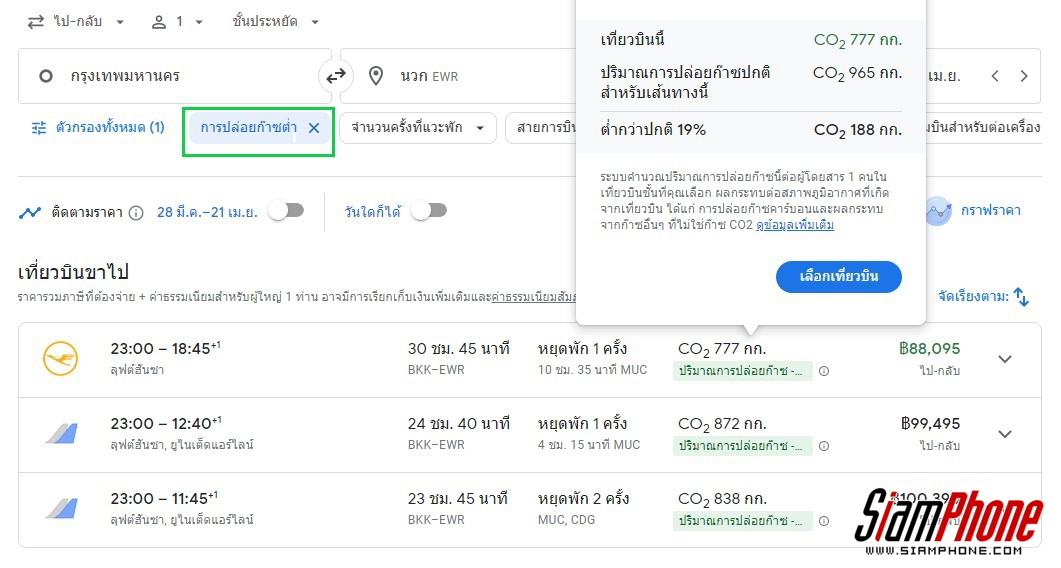 6. View usage Carbon Footprint Or the amount of carbon dioxide consumption of various flights, which Google Flights has started to realize and pay attention to this point since 2021, allowing travelers to compare carbon emissions. between each flight And can opt for flights that emit less carbon dioxide, which will vary according to the type of aircraft and route used.
Google Flights can be used at: www.google.com/travel/flights
related articles
Follow the news Siamphone.com at