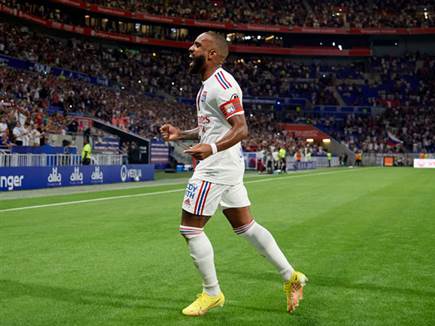 The French league is back today (Friday) with an eventful match between Lyon and Ajax. Along with the league, Alexandre Lacazette, the striker who returned to Lyon after five years at Arsenal, returned and led his team to 1:2 at home.
Lacazette, who played for Lyon between 2010 and 2017 and returned to his team after a spell at Arsenal, scored the first goal for Tate (12) and scored from the penalty spot minutes later (21) to make it 0:2 early. Lyon goalkeeper Anthony Lopes was sent off after a foul in the box in the 27th minute.
Thomas Mangani scored a penalty in the 31st minute and the atmosphere was hot in an aggressive game. A stunned Roman was sent off for a second yellow in extra time, and the teams kept the score at 10 v 10 until the end. Lyon will play Lorraine in the next round, while Ajaccio will have an away game against Lens.