A Singapore Airlines flight was the target of a false bomb threat, reports CNN. The army intervened to ensure the safety of the passengers.
Par LePoint.fr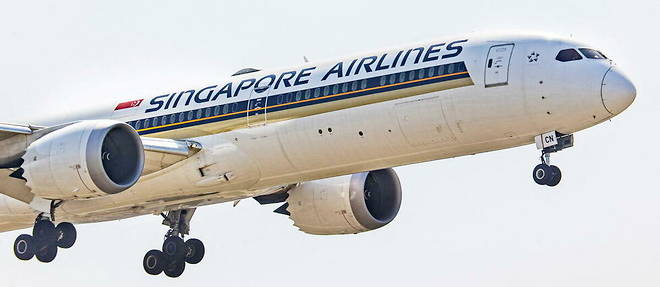 Published on


Link copied
Copy link

Pread out of fear than harm. A bomb threat caused panic on board a Singapore Airlines airliner from San Francisco on Wednesday (September 28th). Two F16-type fighter jets were called in by Singaporean authorities to escort the plane to Changi Airport, CNN reports. The army intervened on the tarmac, with a view to searching the plane for explosives, biological or chemical agents. But they found nothing since it was a false alarm.
A passenger on the flight was arrested as he got off the plane. This 37-year-old man was very aggressive with the flight attendants and claimed to have seen a bomb in a hand luggage. A police investigation is underway.
No delay on arrival
While shaken by the incident, all passengers were able to safely disembark at Changi Airport. The flight lasted approximately 16 hours and 30 minutes. The false bomb threat will have had almost no impact on travel time.
READ ALSOThe challenge of flying around the world by airliner
Singapore Airlines gave very few details on what happened on Wednesday, contenting itself with sending a cryptic statement to the press: "The safety of our customers and ourselves is always our top priority. . A very closed communication, which is renewed with each incident of this type, however quite rare in the history of the company.

Newsletter international
Every Tuesday, receive the best of international news, and receive exclusive previews from Le Point.
The editorial staff advises you