Hyundai Solaris was taken by the owner of the casino-Drive horse Suleim Evloev
In Ingushetia, republican horse races were held for the cup of the head of the region, dedicated to the 29th anniversary of the formation of the republic. Six races, in one of which they played for the cup, were held at the Magas hippodrome on June 12.
The competition was attended by 66 horses (all English breed) residents of Ingushetia. The races covered four distances: 1200, 1800, 2000 and 2400 meters, the press service of the head and government of the region said.
The first 1200-meter race was dedicated to the memory of the Ingush politician Bembulat Bogatyrev, who was at the origins of the creation of the republic. Here the two-year-old horse of Magomed Dzarakhov, Tamara, turned out to be the fastest.
In the second stage of the competition (also at 1200 meters for two-year-old horses), the race was won by the citizen of the owner Salingiri Gorchkhanov. It was held in honor of the first Hero of Russia Sulumbek Oskanov.
The third race of 2000 meters, where the winner of the cup of the head of the republic was determined, took place for three-year-old horses. The first was the racehorse Casino Drive, which brought the owner Suleim Yevloyev a victory and the prize car Hyundai Solaris.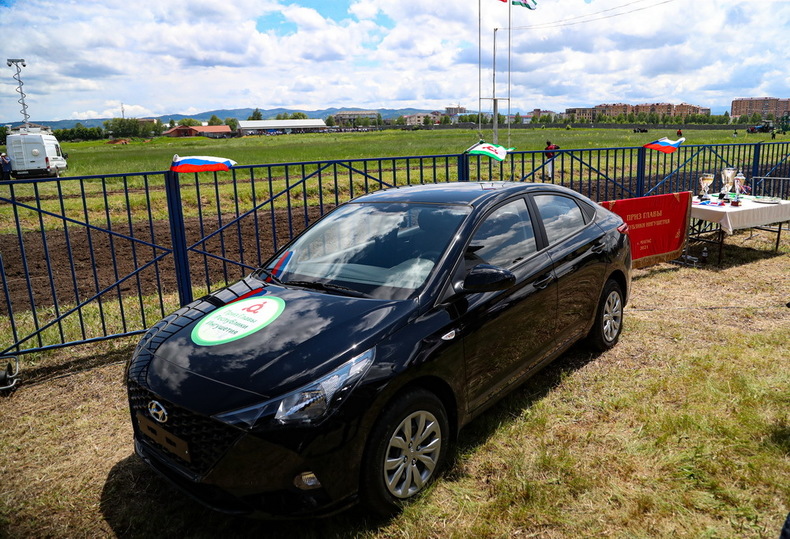 The horse An Zhur Elli (owner – Movsar Dzagiev) won in the fourth race of 1800 meters. This stage of the competition was dedicated to the traumatologist, the first minister of health of the region, Tamerlan Gorchkhanov, who heroically died in 1994.
We also held two more special races. One of them – 2400 meters for horses four years old and older – was timed to coincide with the 29th anniversary of the republic. The fastest in it was the casino-Star horse of the owner Mukhazhir Darbekov. In the second race of 2000 meters among half-blooded horses the Frenchman (owner – Adam Kartoev) won. It was dedicated to the city of military glory Malgobek.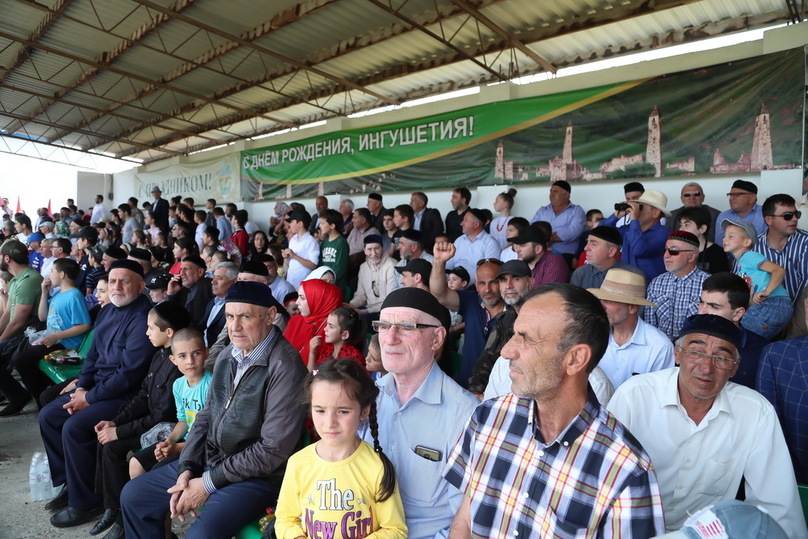 The winners and prize-winners of the competition were awarded with cups and cash prizes. The head of the region, Mahmud-Ali Kalimatov, who was present at the event, noted the intention to consider the prospect of updating the hippodrome and in the future to pay attention to the development of horse racing.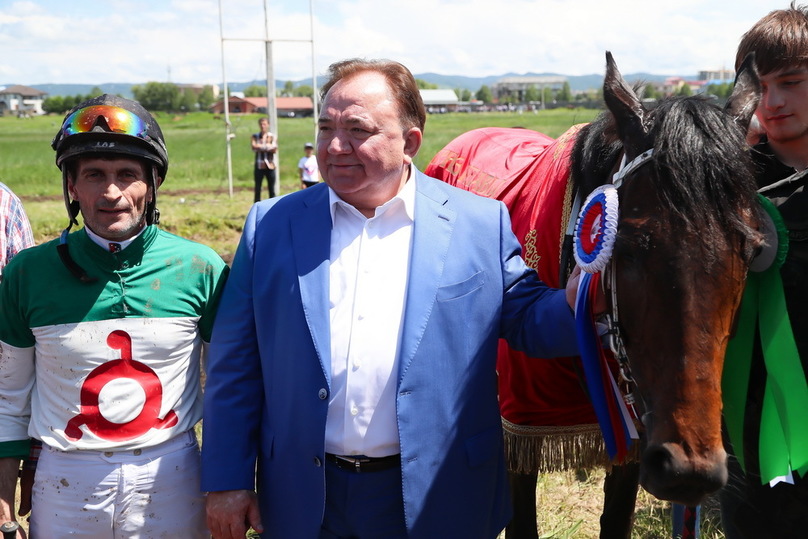 The competitions were held with the financial support of the National Development Fund of the Republic.
.