First Published Dec 31, 2022, 11:34 AM IST
Industrialist Gautam Adani took over 64.71 percent stake in NDTV and brought the channel under his complete control.
Adani Group bought shares of NDTV founders Pranai Roy and Radhika Roy at a premium of 17 percent. Adani Group acquired 27.26 per cent stake from Pranai Roy and Radhika Roy, who initially ran RRPR bolting company, at Rs 342.65 per share. After that Adani Group transferred Rs.602 crore to Pranai Roy and Adani Group took over RRPR Holding.
Pranai Roy, Radhika Roy exit NDTV: Shares transfer to Adani Group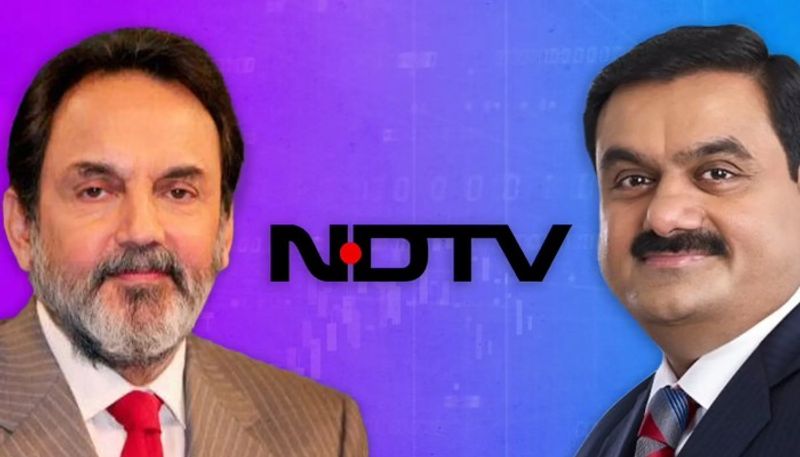 After the acquisition of NDTV by the Adani Group, Sanjay Bukhalia and Senthil Chinnaiah Sengalvarayan were appointed to the board in the first phase. Adani Group appointed former IAS officer Sunil Kumar and ex-IAS officer Aman Kumar Singh yesterday.
Pranai Rai held 15.94 per cent shares and Radhika Rai held 16.32 per cent shares. Most of these have been sold to the Adani Group, with both holding a measly 2.5 per cent stake.
In 2009, RRPR mortgaged its 29.18 percent stake in NDTV to Vishwapradhan Commercial Limited (VCPL) and took a loan of Rs 403 crore.
YouTubers contributed 10,000 crores to India's GDP.. created lakhs of jobs!!
Vishwapradhan Curcial Ltd. is indirectly run by Adani Enterprises on behalf of the Adani Group.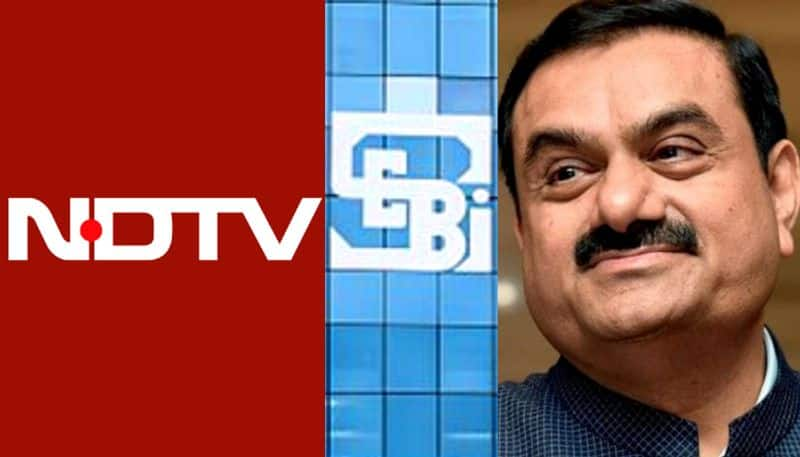 NDTV was fixed for 10 years to repay the loan from VBCL and the corresponding period has also expired. As RRPR Holding failed to repay the loan, VCPL sold the shares to Adani Group.
Meanwhile, Adani Group has bought an additional 26 percent stake in NDTV in the open market. After this, more than 37 percent of the shares have come to the hands of the Adani Group. Adani Group now holds 64.71 percent stake after Pranai Roy and Radhika Roy also sold their stake to Adani Group.
Wilful Defaulter: Top 50 defaulters owe Rs 93,000 crore to banks
Adani Group has bought one share from Pranai Roy and Radhika Roy for Rs 342.65. Adani Group bought 1.75 crore shares for Rs 602.30 crore. The share acquisition was completed on December 30. After that NDTV channel came fully under the control of Adani Group
Last Updated Dec 31, 2022, 11:34 AM IST