To not miss any African news, subscribe to the "Monde Afrique" newsletter on this link. Every Saturday at 6 am, find a week of news and debates treated by the editorial staff of "Monde Afrique".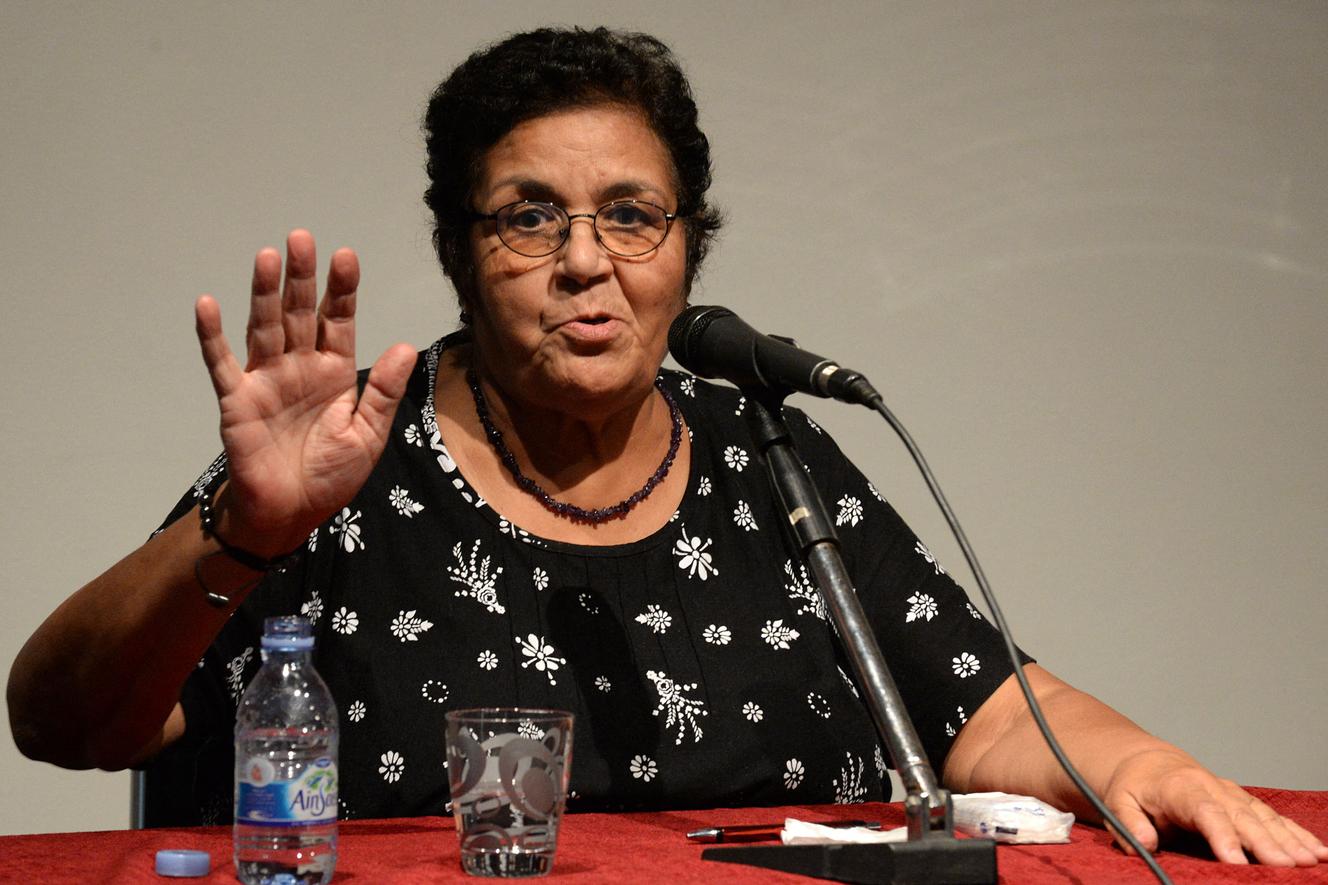 Aïcha Ech-Chenna was not afraid of words. She is one of the rare Moroccans to have dared to break the hypocrisy around the most taboo social subjects: sexuality, abortion, rape, incest, prostitution… Aïcha Ech-Chenna did not conceal any of them. Nicknamed "Mother Teresa of Morocco"this figure in the fight for women's rights, who distinguished herself by her courage and her outspokenness, died on Sunday, September 25, at the age of 81.
Founding president of the Solidarité feminine association, which works for single mothers and their children, Aïcha Ech-Chenna has fought for more than fifty years to defend single mothers, in a country where extramarital relations are punishable by imprisonment and the prohibited abortion, and for the recognition of children born out of wedlock, long deprived of civil status.
Read also:
Article reserved for our subscribers

Morocco: after the tragedy of Meriem, the government under pressure to reform abortion
"Lalla Aisha" [« Mme Aïcha »] leaves behind her the memory of a woman of action, determined, who defined herself as a humanist rather than a feminist. His passing prompted a shower of tributes. "Very early on, you fought violence, that of traditions, that of laws and that of obscurantists who tried by all means to obstruct your path, that of freedom, of solidarity", diplomat and women's rights activist Aïcha Belarbi wrote on her Facebook account. "You have spent your life showing us the way. Thanks ", said Jamel Debbouze on Instagram.
Born in Casablanca in 1941, Aïcha Ech-Chenna studied nursing before working as a health and social education facilitator at the age of 17. She discovers the reality of children born out of wedlock – there are around 50,000 each year, according to some estimates – and the ordeal of single mothers. Faced with the penal code but also rejection from family and society, these women have no choice but to abort illegally or abandon their babies.
"A Quiet Heroine"
Aïcha Ech-Chenna founded the association in 1985. She welcomes single mothers there, teaches them to read, trains them in various trades, particularly in catering. "It took courage to decide, in 1985, to devote herself to single mothers and their children. It created the conditions for them to live with dignity and have the means to raise their children," underlines Hakima Himmich, president of Coalition PLUS, an international network for the fight against AIDS and hepatitis.
In 1996, the activist published Miserya collection of poignant stories, which delivers the raw testimony of children and adolescents, little maids, single mothers or runaways. "She was an activist of extraordinary intelligence, pragmatic, fearless and shameless. She opened the eyes of society to the fate of the invisible, the marginalized and, deep down, she was more in tune than many others with the meaning of Islam and Moroccan culture, says Leïla Slimani. For many Moroccan women, she was a special figure, a quiet heroine. »
Read also:
In Morocco, Hajar Raissouni, a discreet journalist who has become a symbol
Decorated by King Mohammed VI in 2000 and awarded numerous international prizes, notably the French Legion of Honor in 2013, the "mother courage", her other nickname, has inspired a whole generation of women, in Morocco and beyond. . "Aïcha Ech-Chenna deserves the Nobel Peace Prize", had estimated Jean-Marie Gustave Le Clézio, Nobel Prize for Literature, in an interview with Monde in 2014.
But his positions have also earned him threats and insulting letters from conservative circles. "I sacrificed my life for this fight, it's hard, I suffer a lot, but I continue", she told the Monde in 2017. During her last years, Aïcha Ech-Chenna campaigned to impose a sex education program at school, in vain. A tireless activist, she spoke out until her last breath, demanding the repeal of certain articles of law deemed to be liberticidal.
Read also:
Ending sexual hypocrisy in Morocco
Under pressure from certain female politicians and activists from associations such as Aïcha Ech-Chenna, the family code was reformed in 2004, in particular authorizing single mothers to choose a name for their child – until then, Moroccan law prevented children born out of wedlock from having a surname without the father's permission. But, despite these advances, many obstacles remain. While the death of a 15-year-old girl during a clandestine abortion in early September revived the debate for a relaxation of the legislation, activists are calling for people to take up the torch.
"We must obtain the abolition of article 490 which criminalizes relations outside marriage and give children born to single mothers the same rights as others", recalls Hakima Himmich. "Unfortunately, we live on the achievements of our grandmothers, the younger generation is active in social networks. Who is the future Aïcha Ech-Chenna? Who will dare to sacrifice their life to carry the voice of women in Morocco? », worries Myriam Bessa, who collaborated with Aïcha Ech-Chenna within her association.
Aïcha Ech-Chenna in a few dates
August 14, 1941 Birth in Casablanca
1985 Creation of the Female Solidarity Association
1996 " Misery "
2000 Decorated with the Medal of Honor by King Mohammed VI
September 25, 2022 Death in Casablanca