Exclusive interview: The activities of Dr. Eyal Hulta were known only to a few not long ago. He graduated from the IDF's prestigious "Talfiot" program, after which he joined the Mossad and served there for 23 years as the director of the operational technology division. About a year and a half ago he was exposed – and began to serve as the head of the National Assembly. Tonight (Muchash) he finally comes out of the shadows and tells about the behind the scenes of who is closest to the Prime Minister.
Hulta always knew he wanted to be the head of the National Assembly, and when then-Prime Minister Bennett called, he immediately replied in the affirmative. Thus, at the age of only 45, he became the youngest national security adviser in the country's history and found himself at the heart of decision-making – in the cabinet, in contacts with the countries of the region, and especially as the special envoy to the White House who succeeded in thwarting the return to the nuclear agreement with Iran.
The Iranian nuclear: agreement or military attack?
What does the map of threats to Israel look like? What should bother us the most?
"Undoubtedly, Israel's main challenge is Iran. This is true for Iran's nuclear program and missile program, as well as the way Iran uses its power, money, and power in the region against us."
"Iran is a country that Barish Gali says wants to destroy our existence here in the region and has been striving for nuclear weapons for years. This combination creates a threat for Israel that will be very, very difficult for us to deal with if it is too late."
The Israeli public has been hearing about the Iranian threat for almost two decades. Has anything changed?
"I think we are approaching the point where if Iran decides that it is breaking through to obtain nuclear weapons, Israel will have to respond militarily. Israel cannot wait until someone else solves the problem for us."
What is the time frame we need to prepare for? Could this happen in the coming months?
"It's hard to answer that. It could happen, God forbid, during the coming year and it might not happen at all. It might be that all the preoccupation with this matter, like last time, will lead Iran to realize that it's too dangerous and not to take this step."
"It is possible that this will lead the international community to re-enter a diplomatic process with the Iranians. I sincerely hope that they will be able to achieve a better agreement than the previous agreement. We worked hard to make sure that we do not return to the previous agreement. Of course, it is better to reach a solution with the Iranian nuclear issue without military action, in order to Not to pay the price, but at the same time we have to be ready."
Prime Minister Netanyahu, as well as his successor, Hangavi, have stated that they are preparing for military action against Iran.
"It's not a political matter, it's not because Netanyahu is now in and that's why it was said. It would have been true even if the election results had been different. We would have continued this process."
"We are approaching the point where if Iran decides that it is breaking through to obtain nuclear weapons, Israel will have to respond militarily"

Dr. Eyal Hulta
So what does the Prime Minister mean when he says: "We will not wait for a sharp sword to be placed on our necks"?
"He means that if Iran makes the same mistake as far as it is concerned and breaks out into arms, it will find us ready to act and respond to it, including militarily."
Also in this context, Netanyahu says: "On the day of the order, we will fight for what is necessary and essential, we will have to show willingness and sacrifice"
"If we get to a situation where we have to attack Iran, it could certainly deteriorate into a major war. It could happen to us. We need to prepare for a scenario in which it will happen. Israel has developed rare defense systems that no other country in the world has, to deal with these scenarios. God forbid, when we get to that Reality, if Iran decides to take this step, the choice will be clear, even if it will not be easy."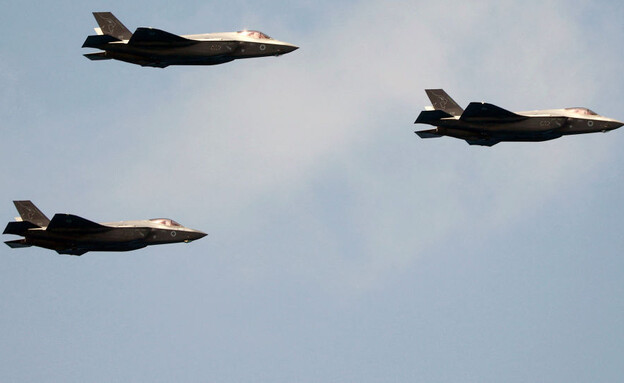 Former Prime Minister Bennett accused Netanyahu that after entering the Prime Minister's office he discovered "unacceptable" gaps in Israel's readiness for the Iranian issue.
"As head of the National Assembly, I don't think it's my place to give marks to the previous government, and I also think it should be said honestly that Netanyahu invested for years in the Iranian nuclear program. Faced with the scenarios we have to deal with today, tools and capabilities are required that did not exist sufficiently."
I mean, then it was not possible to make the decision to attack Iran?
"Even then, the decision to attack could have been made. The effectiveness of the operation today is better than it was a year and a half ago, and I am convinced that my replacement will also work so that the effectiveness in a year or a year and a half will be even higher than it is now."
"If we get to the point where we have to attack Iran, it could certainly degenerate into a major war"

Dr. Eyal Hulta
Can Israel attack alone in Iran? How effective is it?
"We can do very significant damage to the Iranian nuclear program, send it back a long time."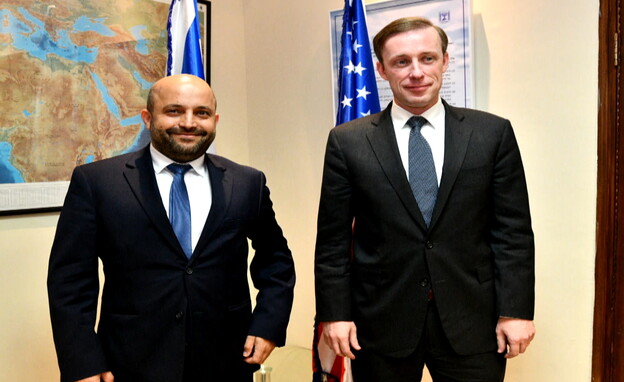 I mean, with the United States, is it possible to completely delete the project?
"Unequivocally, but Israel should not wait or hope that the Americans will do it for it. We have regretted on our flag, and rightfully so, that Israel will defend itself by itself. The Americans know this, and we have backed it up."
When US President Biden says the nuclear deal is dead, can it be trusted?
"I think so".
Is there a chance that the Americans will surprise us?
"I guess not."
Normalization with Saudi Arabia: "a realistic goal"
Prime Minister Netanyahu stated that his goal in the current term is to establish normalization with Saudi Arabia. How close are we to that? Is this a realistic goal?
"Yes. It is a realistic goal. We are in the process of rapprochement with Saudi Arabia, which has lasted for years. The achievements we have been able to achieve in the last year and a half are groundbreaking and unprecedented."
"The agreement we reached with them, which allows Israeli companies to fly freely over the Kingdom's skies for the first time, the ability of Israeli pilgrims to arrive on direct flights from Israel to Saudi Arabia for the Hajj – these are unprecedented things. We did these things as a first step, as part of a process that eventually leads to waving flags and public visits. This is absolutely possible."
In what time frame can this happen?
"It could come in the foreseeable future. So can an official and public visit by an Israeli personality, such as a president and a prime minister. It could happen in a matter of months. The normalization of Saudi Arabia with Israel does not depend only on Saudi Arabia's relationship with Israel. There is another very significant player here And that's the United States."
I mean, if Netanyahu wants to come to Riyadh, he needs to make sure that he maintains good relations with the Biden administration? So it is not possible to move forward with the annexation of Judea and Samaria or step on the Palestinian Authority?
"The answer is yes. Netanyahu knows better than all of us that you can't eat the cake and leave it whole. The Saudis will surely expect regional peace, especially in the Palestinian issue. When there is violence in the region, normalization processes cannot be done."
Despite the headlines about "Israeli planes that can fly over Saudi Arabia", it didn't happen in the end. Why?
"Those who know the map, understand that if you fly east from Israel towards India or Thailand, after Saudi Arabia there is Oman, which objected. I believe it can be resolved in the near future. We are working on it, the Americans are working on it."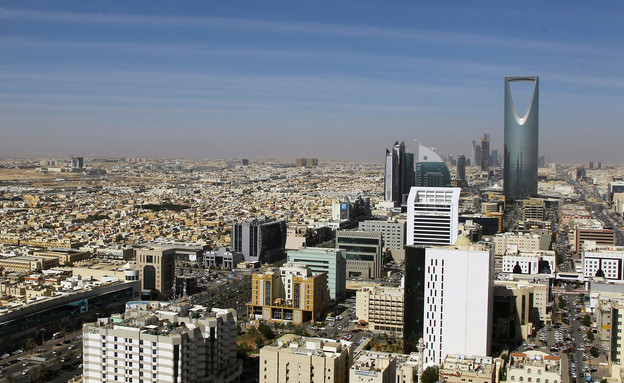 Are we on our way to a prisoner deal with Hamas?
How explosive is the situation in the Palestinian arena?
"This arena could bubble up and get out of control in the coming months, it could happen. At the level of fuel vapor that currently exists in Judea and Samaria, the chance of this happening is unfortunately high."
How significant is Itamar Ben Gvir's ascension to the Temple Mount?
"I assume that Minister Ben Gvir does not plan to go up to the Temple Mount as often as he did before as a member of the Knesset. In the end, he is a minister who bears responsibility."
We saw Avra ​​Mengistu's video this week. How do you interpret this video?
"Hamas informed the public that Avra ​​Mengistu is alive. A few months ago we also received a sign of life from Hisham al-Sayed as part of their psychological warfare against us and the families of the captives and the missing."
"Hamas understands that something has changed in the way these negotiations should be conducted. We worked to make sure that Hamas knows that it will not get what it imagines it should get. When Sanwar comes up and shows the remains of the late Hadar Goldin's weapon and says in his voice: 'We are close to an agreement with the Israelis' – I know what is needed to reach an agreement and I think what Sanwar is telling us is: 'I am ready to do it'. The meaning of this is dealing with humanitarian features much more than before."
Does Hamas understand that heavy terrorists with blood on their hands will not be released?
"They surely understand that they will not get what they wanted, and now the negotiations need to be completed."
How close were you to completing the negotiations?
"There is still a way to go, there are still difficult decisions to be made. The political level will have to make these decisions, and I want to hope, and also believe, that it can be completed in the near future."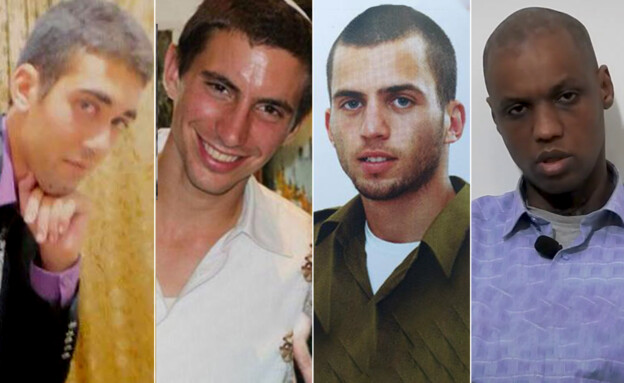 "Historic Agreement" or "Shameful Surrender Agreement"
The gas agreement with Lebanon is one of your significant milestones in the position. Bennett cooled and said it was not a "diplomatic victory but not a surrender agreement", but Lapid stated that it was a "historic agreement".
"The gas agreement with Lebanon is one of my greatest achievements in my position. As part of this agreement, we established the international agreement for the existence of the Israeli territorial sea line, known as the 'buoyed line.' Others who are close to the area of ​​dispute."
"We were in negotiations that Hezbollah opposed until weeks or months before the signing of the agreement. In the end, he understood that the Lebanese interest was to sign a paper – in which the word "Israel" appears clearly a large number of times."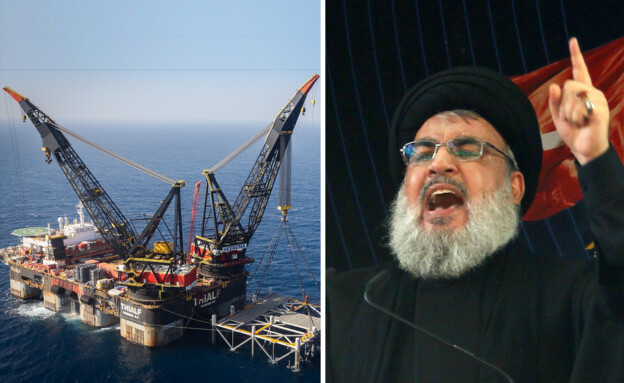 The head of the opposition Netanyahu said that this is a shameful surrender agreement, and that Israel is surrendering to Nasrallah's threats.
"It bothered me. I think that when we negotiate with the other side, it is important to have a unity of positions on our side, without explaining to the other side where the weaknesses of the decision makers in Israel are. Nevertheless, we managed to reach the result we wanted. This is by no means a surrender agreement." .
Did Netanyahu ask you at the overlap meeting about the agreement?
"We talked about a lot of important things, but we didn't talk about the gas agreement with Lebanon. I haven't heard that Netanyahu has any intention of canceling the agreement."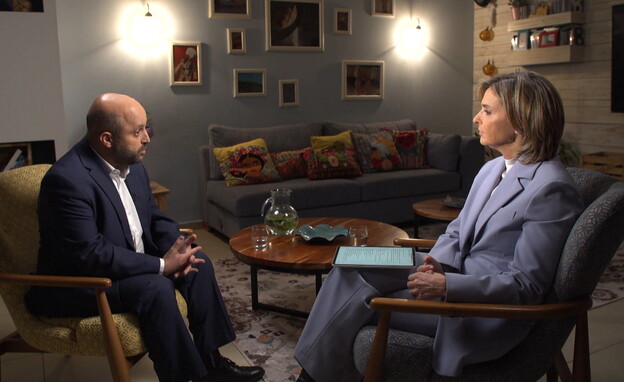 What is your plan, are you returning to the shadows or have you fallen in love with the public-political arena?
"Public action is tickling. I think it is very difficult to be someone who is committed to the Israeli public, who has passed through such senior positions and does not ask himself, what else can I do for the State of Israel? This does not mean that I am eager to get there. My grandmother used to say in these situations: 'God big'".