A commemorative event dedicated to the 80th anniversary of the beginning of the siege of Leningrad was held in Hamburg at the "Tchaikovsky House".
The audience was addressed by Almut Moller, State Counselor and Plenipotentiary of Hamburg to the Federal Government and the EU for Foreign Affairs, and Andrei Sharashkin, Consul General of Russia in Hamburg.
In their speeches, they stressed that the blockade of Leningrad is one of the most atrocious war crimes of Nazi Germany. However, despite the monstrous crime, only 13 years (!) After the end of the blockade, Leningrad offered Hamburg to become a partner city.
It was also noted that despite the difficult political relations between our countries at this stage, cooperation between Hamburg and St. Petersburg has been steadily developing all these years. This is confirmed by numerous projects in the field of culture, economy, youth exchanges, preservation of historical memory and other spheres. The dialogue between the civil societies of the two countries does not subside.
The duet "Farbton" with Elizaveta Ilyina (St. Petersburg) and Zenke Schreiber (Hamburg) acted as a musical setting. Together with the presenter – Simone Dorenberg (Hamburg), they presented a literary and musical composition dedicated to the feat of the besieged Leningrad.
The event was attended by the chairman of the Constitutional Court of Hamburg Boris Zilberberg and member of the board Olga Zhilyaeva, compatriots, residents of the city.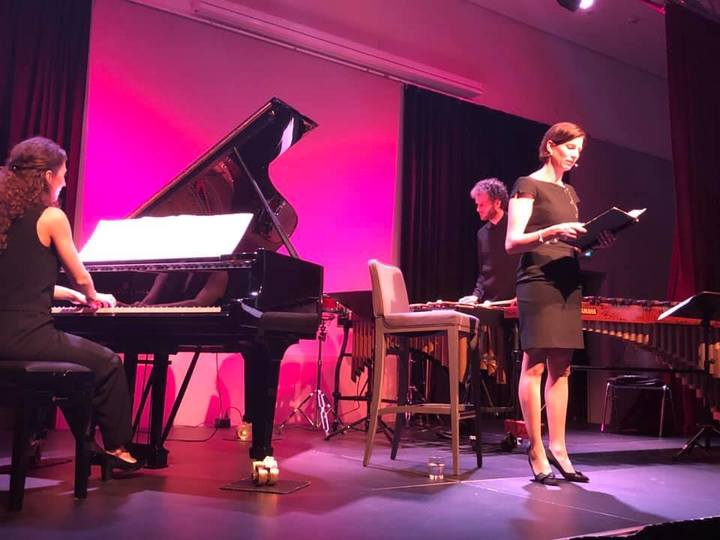 Boris Zilberberg.
Germany says this:
Biontech vaccinations for children over 5 years old will be available from October
Two weeks of free train and bus rides
Speed ​​limits on German autobahns
Pensions in Germany in 2022 should increase significantly
.