2023-06-09 09:56:00
Ministry of Public Health concerned "dengue fever" The epidemic is the worst in 3 years, therefore joining forces with Bangkok and allies to change the country under the concept of "stepping into a Thai society Not sick and dying from dengue fever."
On June 9, 2023, Dr. Opas Karnkawinpong Permanent Secretary of the Ministry of Public Health has opened the ASEAN Dengue Day 2023 under the concept of "stepping into Thai society Do not die of dengue fever" (Moving Forward to Zero Dengue Death) with Bangkok and allies
Including Kao Industrial (Thailand) Co., Ltd., Takeda (Thailand) Co., Ltd., Embassy of Japan in Thailand, CP All Public Company Limited, Technology Center electronics and National Computer (NECTECH NSTDA.), Industrial Estate Authority of Thailand, Amata Corporation Public Company Limited, Dengue-Zero Memorandum of Understanding and Advanced Info Service Co., Ltd. ( public)
to join the campaign Prevent – knowingly Against death from dengue fever which is expected Will be the worst epidemic in 3 years with a total prize money of 100,000 baht to the winners of the creative media contest "ASEAN Dengue Day Contest 2023" held for the first year for Thai people to realize near danger and the severity of the disease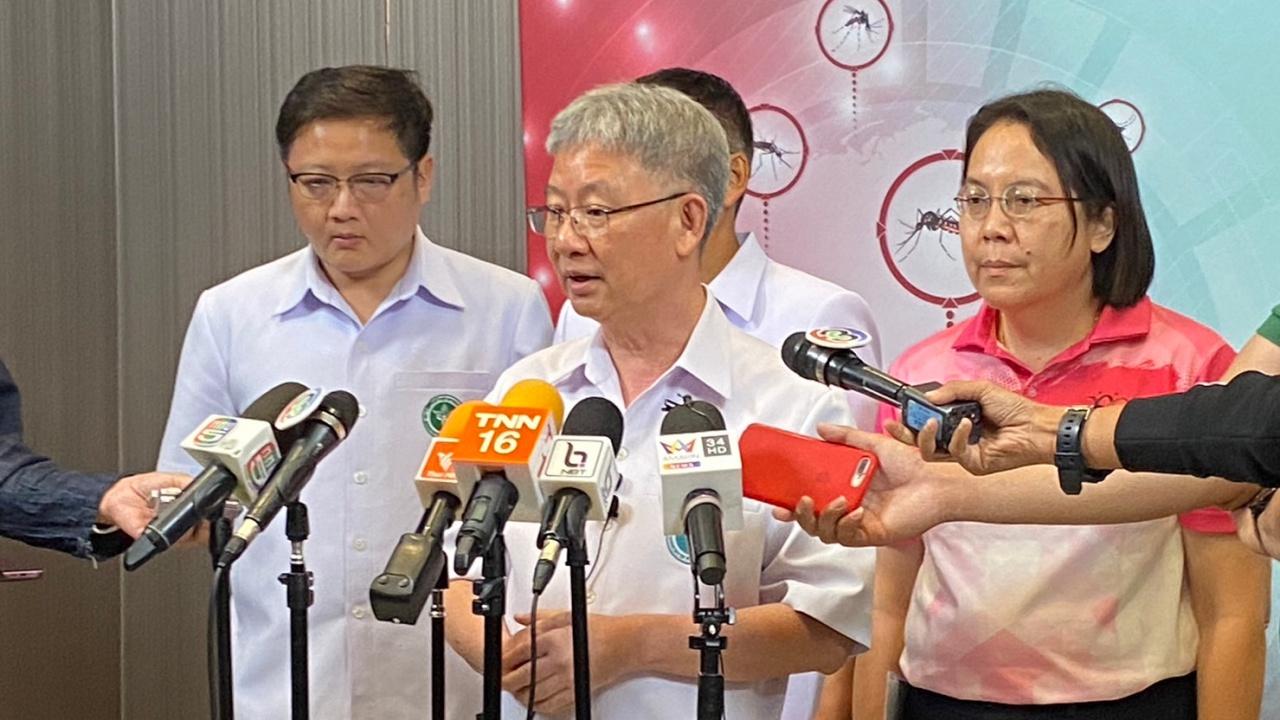 Dr. Opas said that dengue fever endemic It is an important public health problem in Thailand and ASEAN. From January to May 2023, Thailand had 18,173 patients, 4.2 times more than last year. One death per week, found the highest morbidity rate in Bangkok, southern and central regions, with students aged 5-14 getting the most sick, followed by 15-24 year olds.
The Ministry of Public Health therefore implements 3 strategies: 1) Rebrand the prevention campaign before the disease occurs. Improve the image of government agencies with a proactive policy 2) Rethink to change the mindset of Thai people Be aware of the dangers of dengue fever Starting from self-care. 3) Reconnect joins forces with government and private sectors to promote innovation to create cooperation. in preventing death from dengue fever
Mr. Suksan Kittisupakorn, Deputy Permanent Secretary for Bangkok, said that Bangkok is one of the provinces. with the highest prevalence of dengue fever has issued a policy and proactive Focus on prevention and surveillance before the disease occurs. Especially in community areas, schools and religious places, along with cooperation with the public and private sectors. create awareness of danger of dengue fever to the public to make Bangkok disease-free, safe, far from dengue fever
Mr. Yuji Shimizu, Chairman of the Board of Directors of Kao Industrial (Thailand) Co., Ltd., said that Kao supports NECTEC, NSTDA and the Department of Disease Control. Developed a "know-it-all" application that alerts about health warnings since 2021 and is developing a forecasting technology to predict the chances of disease occurrence. and epidemic to find ways to protect people from disease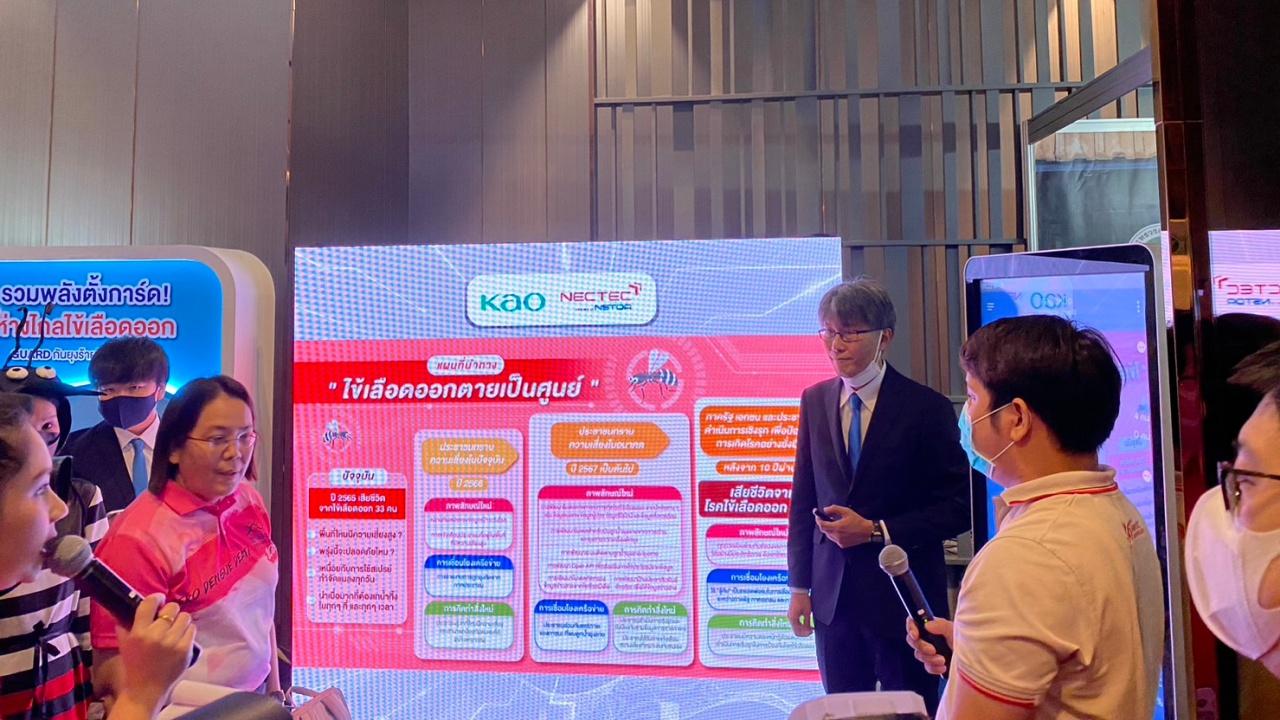 Ready to continue the "GUARD OUR FUTURE" project, providing knowledge and correct prevention methods to students and parents, aiming to organize activities in more than 160 schools across Bangkok. and other provinces As well as collaborating with the Paper Planes band to compose songs and music videos to educate. and warned of the dangers of dengue fever
Mr. Peter Streibel, Managing Director of Takeda (Thailand) Co., Ltd. said that Takeda sees the importance of Building immunity against dengue fever through innovation Focus on prevention in schools and communities through communication to create awareness. in new ways, such as awareness campaigns through Ingma or Dengue Virtual Human; www.knowdengueth.com to increase channels for the public have access to information about dengue fever in a timely manner.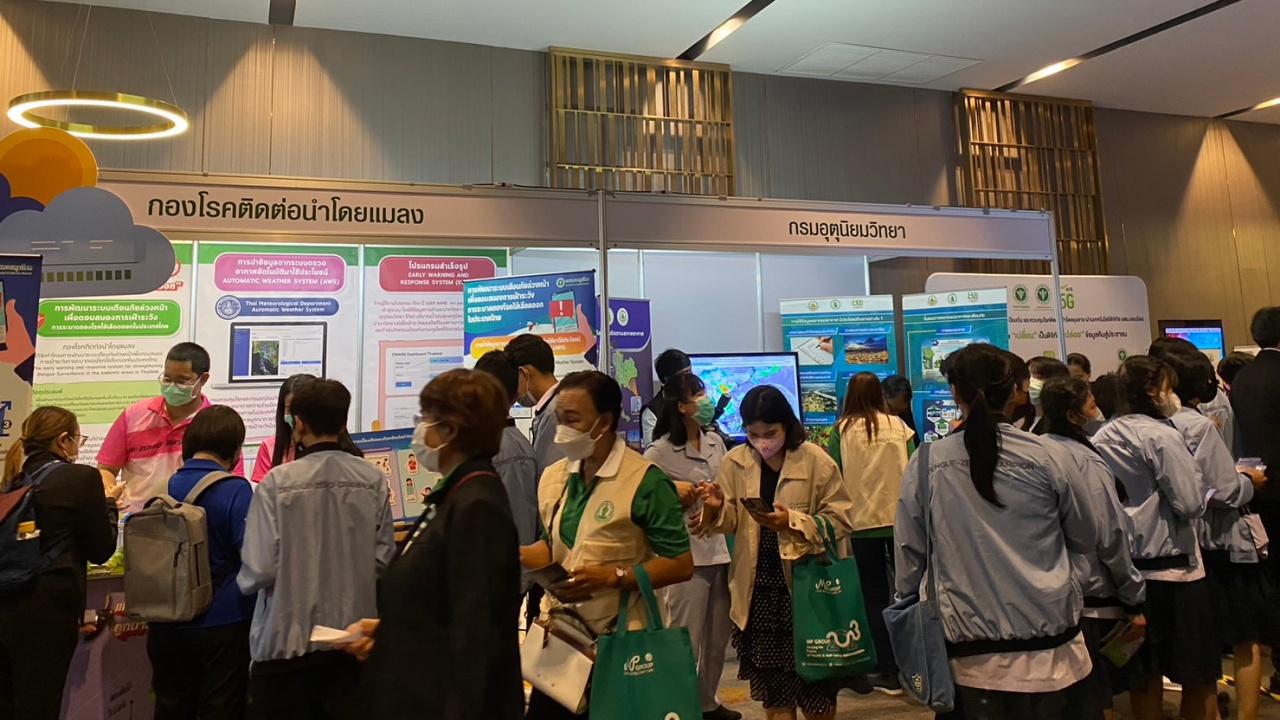 #Ministry #Public #Health #reveals #number #patients #Dengue #fever #increased #times #expected #worst #outbreak #years