2023-06-05 00:19:25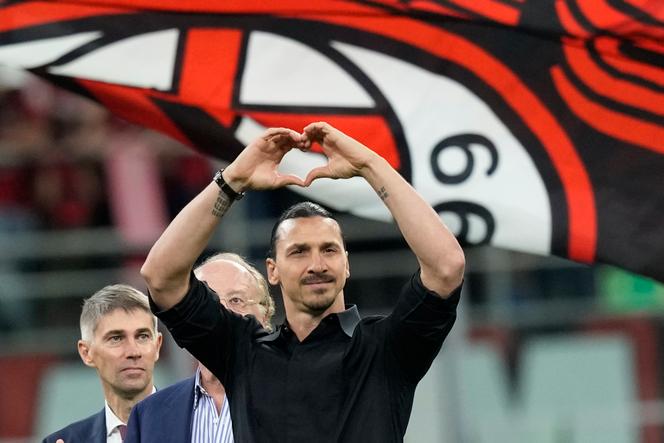 Farewell to spectacular gestures, on the field but also outside. Swedish striker Zlatan Ibrahimovic announced the end of his playing career on Sunday evening June 4 at the age of 41. "It's time to say goodbye to football, not just to you. There are too many emotions now, go Milan and goodbye"he launched into the microphone on the ground of the San Siro stadium, after the victory of AC Milan against Hellas Verona (3-1) during the 38e and last day of the season.
"Thank you all, from tomorrow I am a free man. It has been a long career, of which I am proud. THANKS ", he said later in a press conference. AC Milan, the club to which he returned at the end of 2019 and which he largely contributed to bringing back to the top, with in particular the title of Italian champion in 2022, announced a ceremony on Saturday for "thank Zlatan for the wonderful times we spent together".
Due to repeated injuries, the 40-year-old has hardly been able to play this season. He returned to competition in February after having surgery on his left knee in May 2022. The Swede has started only one game this season, in March, in the victory (3-1) on the ground of the 'Udinese. He then became the oldest goalscorer in the history of Serie A. At the end of March, he still hoped to be able to play Euro 2024, next year in Germany.
But he then re-injured a calf during a pre-match warm-up in April, and ended the season on the sidelines, where he was again for the last game of his career, Sunday night . "We can only thank him for everything he has done for us. And it's sad that a champion like that doesn't play football anymore."coach Stefano Pioli commented on the Milan club channel.
"You wanted Zlatan, I gave you Zlatan"
Born in Malmö on October 3, 1981, from a Bosnian Muslim father and a Croatian Catholic mother, "Ibra" was first passionate about taekwondo as a teenager. His past in this martial art, he used it to delight the fans of his "kung-fu" goals, in extension.
Considered one of the best center forwards in history, "Zlatan" has won almost everything at club level, with the notable exception of the Champions League, which has always been denied him. His record includes league titles in four different countries: two in the Netherlands with Ajax Amsterdam (2001-2004), five in Italy (three with Inter between 2006 and 2009, two with AC Milan between 2010 and 2012 then from 2020 to 2023), one in Spain with FC Barcelona (2009-2011) and four in France with Paris Saint-Germain (2012-2016). We must add a Europa League with Manchester United (2017).
No title under the colors of the Los Angeles Galaxy from March 2018 to November 2019, but a few good words for the American public, who loved his outgoing personality and his showman side. "You wanted Zlatan, I gave you Zlatan. It was nothing. The story continues… Now go back to your baseball games"he tweeted as a farewell to his American supporters.
At PSG, "I arrived like a king, I leave like a legend"he had declared a few months earlier when leaving the Parisian club, where there was no " Nothing " before him, according to his statements.
#Zlatan #Ibrahimovic #retires