And suddenly, this July 16, 2021, before the three investigating magistrates of the Court of Justice of the Republic (CJR) who are preparing to indict him for "illegal taking of interests", here is Eric Dupond-Moretti, Keeper of the Seals for just a year, who flushes and vociferates against the highly respected François Molins, Attorney General at the Court of Cassation. A high magistrate who, he swears, "wanted to be a Keeper of the Seals and never accepted [sa] nomination ». It does not matter that Mr. Molins – accused that day by Mr. Dupond-Moretti of "Choose your conflicts of interest" since he "sets in motion public action against [lui] » – has never looked for the post of minister, the Keeper of the Seals tries to deflect the shot to attack, again and again, this magistracy that he hates…
More than fourteen months have passed since this clash, and this same Eric Dupond-Moretti is summoned, Monday, October 3, in Paris, before the commission of instruction of the CJR, composed of a trio of experienced and independent magistrates. He should agree to mean his referral to the court formation of this jurisdiction, the only one empowered to judge the ministers prosecuted for crimes or misdemeanors committed in the exercise of their functions. The next step would then be an unprecedented trial, concerning the Keeper of the Seals in person. It is not certain that the oratorical talent of the former lawyer and his gift for bringing sound and fury in the courtrooms will be enough to get him out of trouble (s). This time, there will be no citizen jurors to intimidate or seduce, as in those assize courts he attended for so long. Simply three professional magistrates and twelve parliamentarians, brought together in an exceptional jurisdiction that he is precisely responsible, as minister, for… eradicating. Another conflict of interest?
The reading of the final indictment – ​​fifty-six pages written by the public prosecutor, dated May 9, listing the charges against him –, to which The world had access, leaves, in fact, little room for doubt: for its author, Advocate General Philippe Lagauche, the elements characterizing the "illegal taking of interests" – the penal translation of the conflict of interest – seem well established.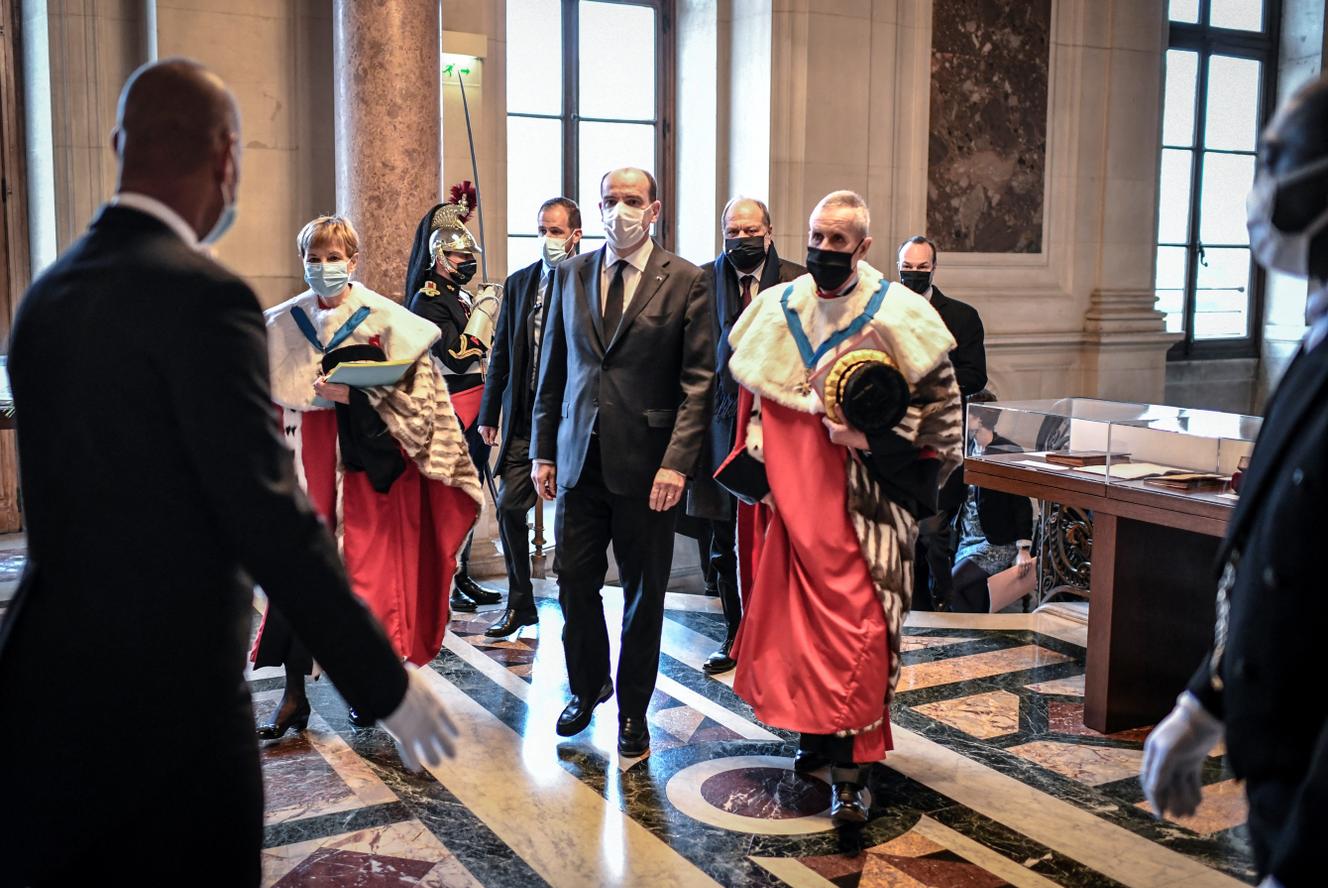 The Minister is implicated for having ordered, in the fall of 2020, two administrative investigations against several magistrates: on the one hand the investigating judge Edouard Levrault, on the other hand the prosecutors of the National Financial Prosecutor's Office ( PNF) Eliane Houlette, Ulrika Delaunay-Weiss and Patrice Amar. " In both cases, writes the Advocate General, Mr. Dupond-Moretti took an interest consisting in initiating a disciplinary process against magistrates with whom he had had a conflict as a lawyer (…) A recognized criminal lawyer, Mr. Dupond-Moretti could not ignore the existence of a conflict of interest. »
You have 87.47% of this article left to read. The following is for subscribers only.