So far only support or funding of the military arm of the Shiite organization has been outlawed • Australian Home Secretary announcing the move said Hezbollah is backed by Iran and terrorist distributor • Lapid welcomed the decision: "Calls on more countries to outlaw its activities"
N12






| Posted 24/11/21 06:47

Australian Interior Minister Karen Andrews announced tonight (Tuesday-Wednesday) that the country will recognize Hezbollah as a terrorist organization. According to the interior minister, Hezbollah and all its arms will be outlawed and funding or membership in the organization will be considered a criminal offense. This ban will also apply to the large Lebanese community living in the country. Foreign Minister Lapid: "Australia is a close friend of Israel also in the fight against global terrorism."
Until now only the military arm of the organization was outlawed and was considered a terrorist organization and now the Australian Home Secretary has extended the directive to all arms. Andrews explained that "Iran's Shiite organization is a real threat to Australia and it continues to carry out terrorist attacks and support terrorist organizations. The government has zero tolerance for violence and there is no reason – religious or political – to justify killing innocent people."
The Morrison Government intends to list the entirety of Hizballah and racist neo-Nazi group The Base as terrorist organisations under the criminal code. I will continue to take strong action to keep Australians safe from terrorism. pic.twitter.com/P1BW59WKzp

— Karen Andrews MP (@karenandrewsmp) November 24, 2021
Many countries around the world are avoiding a similar move for fear that it could overshadow diplomatic ties with Lebanon, where the organization has great influence. The fear is that removing all the arms of the organization out of the law will undermine stability in a country that is already in a major crisis. To date, only 22 countries have outlawed Hezbollah in its many arms.
Foreign Minister Yair Lapid: "I thank the Australian Government for the decision stating that Hezbollah, in all its arms, is a terrorist organization. Australia is a close friend of Israel in the fight against global terrorism. The Foreign Ministry is leading, in close cooperation with the Israeli security community, an international campaign For declaring Hezbollah a terrorist organization. The Australian decision joins similar and important decisions of 17 other countries in the last two years that have realized that there are no separate arms to a terrorist organization. The same is true of the terrorist organization Hezbollah, it is one body, and any separation between its arms is artificial. "I call on other countries and the European Union to join the pressure on Hezbollah, to outlaw its activities and to recognize the organization, in all its arms, as a terrorist organization."
Britain declares: Support for Hamas is illegal
Over the weekend, the British government announced that it was initiating the definition of a Hamas terrorist organization, the support of which could lead to up to ten years in prison. Any support for the organization, hoisting of a flag or organizing a conference for it is likely to be considered a violation of the law. The matter is subject to an update of the anti-terrorism law, which will go to a vote in parliament this week. The Minister of the Interior Patel items, Which will announce the move today, told reporters that it will also help, among other things, fight anti-Semitism.
Patel told reporters in Washington: "We understand that it is no longer possible to separate the military and political arm of the organization. It is based on a wide range, information and links to terrorism. The severity of the acts speaks for itself." So far, Britain has defined only the military arm of Hamas – the Izz ad-Din al-Qassam Brigades – as a terrorist organization.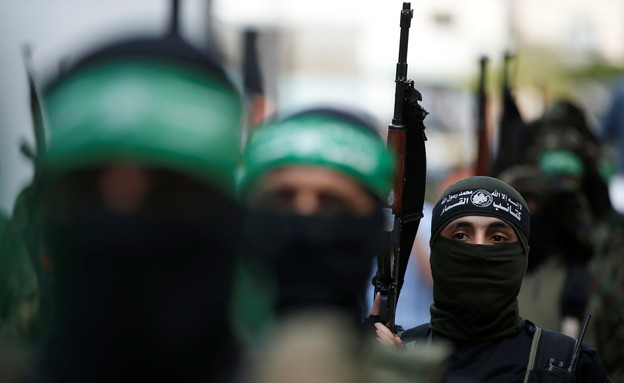 "Hamas is a fundamentally anti-Semitic organization," the British Home Secretary said. "Anti-Semitism is an ongoing evil that I will never tolerate. Jews generally feel insecure – at school, on the streets, when they pray, in their homes and on the Internet."
Patel is expected to say in a speech in Washington that "Hamas has significant terrorist capabilities, including access to large and sophisticated weapons, as well as terrorist training facilities. The organization has been involved in violence and violent terrorist acts for a long time. "This is an important step, especially for the Jewish community. If we allow extremism, we will bring about an erosion in security."