The 15th round of the Spanish league kicked off last night (Friday) with 2: 2 between Athletic Bilbao and Granada and continued with four games on Saturday, with the focus of Barcelona being hosted by Villarreal. Before the main game, Valencia and Rayo Vallecano parted ways 1-1.
Villarreal – Barcelona 0: 0 (Half 1)
Both teams suffered some disappointment this week in the Champions League which complicated them towards the final round. The Catalans could have secured their place in the quarter-finals with a victory but finished 0-0 against Benfica, and now if the Portuguese beat Dynamo Kiev in the final round, Barcelona will have to beat Bayern in Munich. On the other hand, the yellow submarine lost at home to Manchester United and in the final round it will go to Italy when any result other than a loss against Atlanta will advance it to the quarterfinals. Xavi has managed two games so far since arriving at Barcelona, ​​and while he has kept a clean sheet twice, the team has scored only once and that too from the penalty spot. Barcelona have a serious problem in the attacking squad, and Osman Dembele, who returned from injury to the game against Benfica, remains on the bench again. The young member worked at the tip for Memphis, who is currently the only striker on the roster.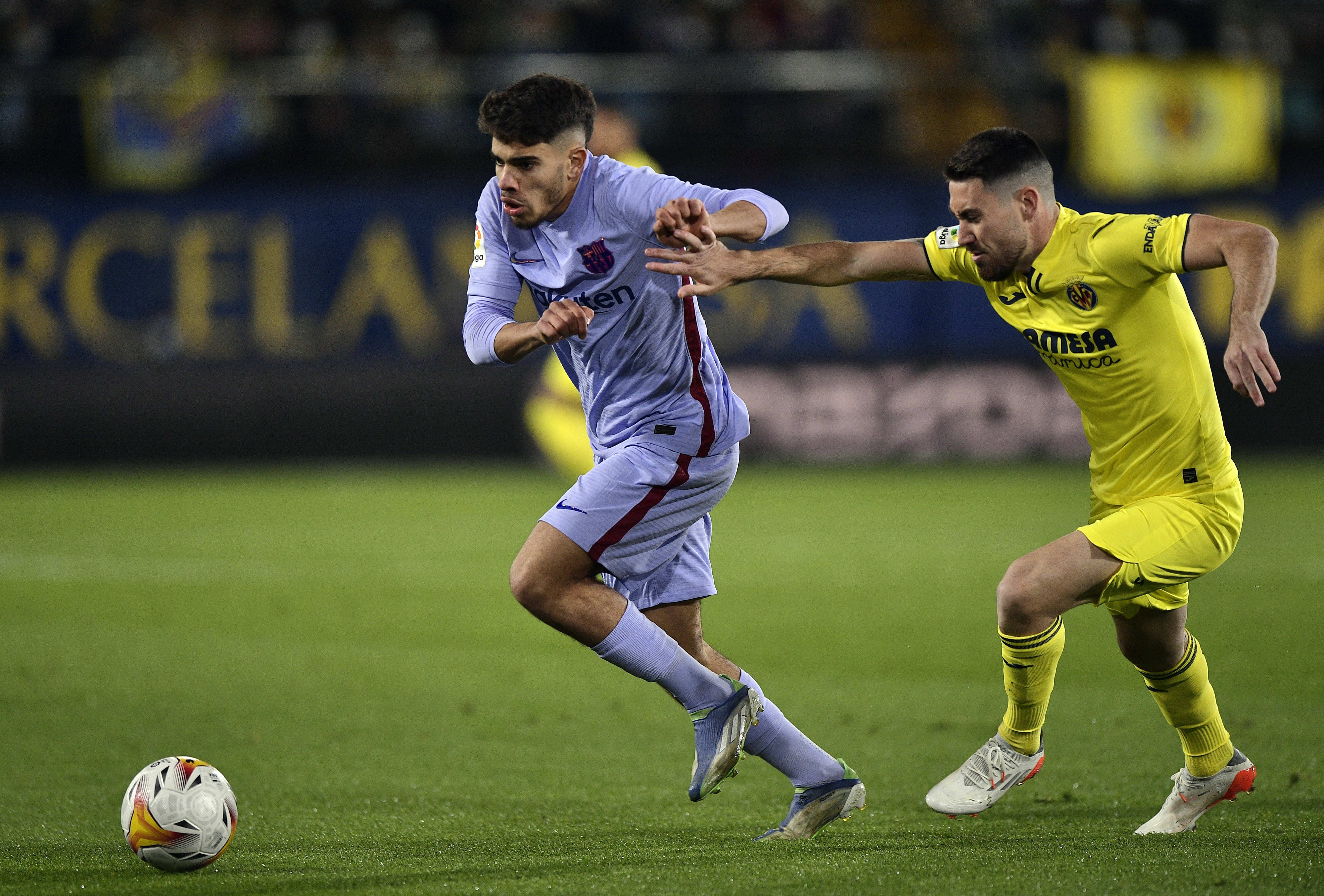 the progress of the game
Minute 2: Danny Farho made a foul on Sergio Busquets, the referee didn't even pull out a yellow card for him.
Minute 3: Barcelona's corner kick found the head of the young Abda who hit excellently, but Rolly barely headed.
Minute 7: The Dutch danguma was left free in the box and kicked a ball that doubtlessly hit Pique's hand. The judge ordered to continue.
Minute 9: Gabby managed to break free from the guard, penetrated the field and kicked to the crossbar. What an opening in the stairwell.
Minute 19: Wow, what a Memphis miss. Frankie de Jong left a wonderful ball to the striker who was left completely free in front of the goalkeeper and kicked out carelessly.
32 minutes: Villarreal's corner kick found the head of Pau Torres, who slammed in front of the exposed net out.
Valencia – Rayo Vallecano 1: 1
The surprising Rayo Vallecano continues to run at the top of the table, this time with a handsome draw at the diversion that interrupted a streak of three away losses. Carlos Soler actually put Valencia up 0-1 with a successful penalty in the 19th minute, but Issy Plasson equalized in the 64th minute and set up a points distribution. Valencia with a third consecutive draw and seventh season from 15 games.
More games
Athletic Bilbao – Granada 2: 2
For Bilbao: Raul Garcia (10), Leonardo Maximiliano (self, 76). For Granada: Darwin Machis (25), Jorge Molina (34)
Alabs – Salta Vigo 2: 1
LaAlebs: Eliminated (21). For Salta: Santi Mina (11), Iago Aspas (70, after missing Pendel)
Majorca – Hattafa 0: 0
Sunday Games
Betis Levante
Espanyol – Real Sociedad
Cadiz – Athletico Madrid
Real Madrid Seville