2023-06-08 01:10:21
The president of the United States, Joe Biden, on Wednesday appealed to all citizens of the areas affected by the smoke from the forest fires in Canada, to protect themselves from polluted air and listen to the recommendations of the authorities.
"It is crucial that Americans who are experiencing dangerous air pollutionespecially those with an illness, listen to local authorities and protect yourselves and your families," Biden said in a message on Twitter.
In addition, after reporting the dispatch of 600 firefighters, support personnel and equipment to Canada to help put out the firesBiden stressed that the federal government is "in direct contact" with local and state officials to give them the support they need.
The alert for air quality due to the forest fires that ravage Canada spread this Wednesday through several states in the northeast of the United States, reaching the US capital.
Several states are affected by the haze caused by smokewhich has led authorities to alert citizens to "dangerous" air conditions and to call for outdoor activities to be limited.
One of the hardest hit cities is New York, where poor air quality is expected to persist for days and where the Health Commissioner asked citizens not to go out unless it is "absolutely necessary" and recommended the use of masks, such as the N95for those who have to carry out activities abroad.
Other East Coast states have also been affected by smoke from the fires, which has been drifting south.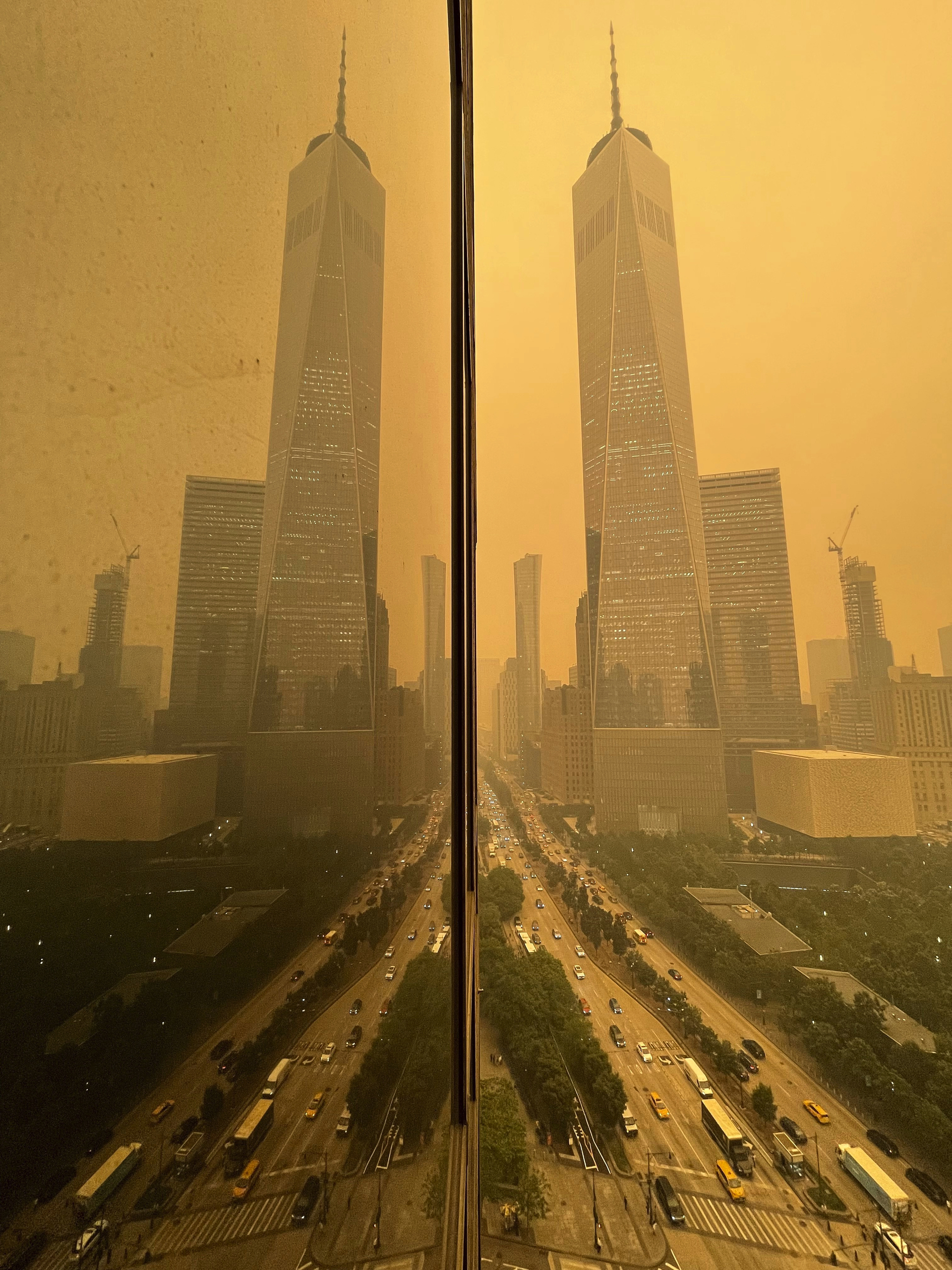 The city of Philadelphia, in Pennsylvania, is on "red alert" due to air quality and asked its citizens to cancel outdoor activities, close doors and windows, and be vigilant in case they present symptoms such as nausea or difficulty breathing. .
Smoke from the Canadian fires has also reached Washington, the country's capital.
#Biden #asks #Americans #protect #smoke #wildfires #Canada