The debacle in Afghanistan, but above all the new wave of coronavirus infections in the United States that jeopardizes its image of efficient administration, as well as the economic recovery of Washington. Joe Biden is having a difficult time to say the least. Not even a year has passed since his victory in the presidential elections on November 3, 2020 and just seven months since he took office on January 20. Yet his chances not only of confirmation but also of reappointment for a second term already seem to be wavering.
USA 2024, BIDEN'S RE-APPLICATION ALREADY APPEARS IN THE BALANCE
In the United States, the next presidential elections are set for November 5, 2024. There are therefore more than three years to go, but as we know, the American electoral race begins much earlier with the interminable campaign of the primaries. In 2024, only Republicans should be called upon to pre-select their candidate (and Donald Trump seems willing to attempt a new assault), but the chances that Democrats also choose to bet on another name increase. On the other hand, the age factor also weighs on Biden and he himself had declared on more than one occasion that he would have liked to carry out a single mandate. Except then change your mind and relaunch the ticket with Kamala Harris also for a second four years at the White House. But American politics does not discount and among the Democrats the desire to identify possible replacements for Biden begins to spread. Bernie Sanders shouldn't try again this time, but there is a new generation of politicians ready to take the baton.
USA 2024, POSSIBLE DEM CANDIDATES: KAMALA HARRIS
The first name is precisely that of Kamala Harris. As mentioned, Biden himself had hinted that in the choice of his vice president he would have favored a young and strong figure, able to take his place in 2024 in case of failure to re-nominate. Profile that responded precisely to the figure of Harris, who has been indicated by many analysts as the possible first female president of the United States. Indian and Jamaican origins, its name has the potential to be highly inclusive. But there is a problem: if the Biden administration fails, she could fail with it too. Targeted for migrant policy, both on one side and the other by those who consider it too soft and those who are too in line with the Trump administration.
USA 2024, POSSIBLE DEM CANDIDATES: ALEXANDRA OCASIO-CORTEZ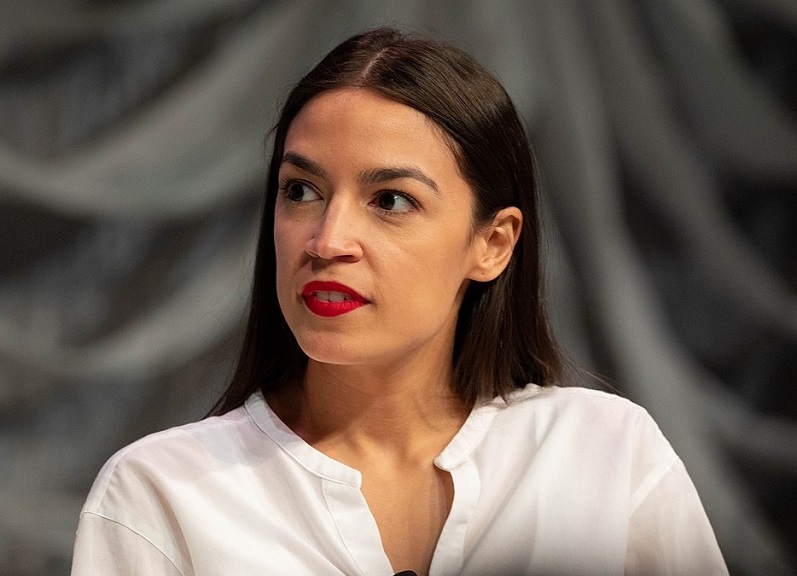 Alexandria Ocasio Cortez
The second strong name is that of Alexandra Ocasio-Cortez, a left-wing pasionaria who from the beginning criticized the moderate centrism of the Biden administration. The timing would be perfect, given that his term in Congress expires on January 3, 2023, in perfect "time" for the hypothetical primary. A mandate won after the surprise victory against the much more experienced Joseph Crowley in the 2018 primary in the 14th district of New York. Victory that made her, at 29, the youngest woman elected to parliamentary office in US history. Very popular among the young, its weak point could be the positioning considered too radical by the heart of the Dem party, which has already shown in the recent past that it prefers moderate candidates.
USA 2024, POSSIBLE DEM CANDIDATES: AMY KLOBUCHAR
Amy Klobuchar (LaPresse)
completing the picture of the most popular potential female heirs is Amy Klobuchar. A 61-year-old Minnesota senator considers herself a "tough guy." She has already participated in the 2020 primaries, but within hours of Super Tuesday, she withdrew declaring her support for Biden. A move that had skyrocketed her chances of running in tickets with candidate Dem, but she herself has once again decided to step aside after the Floyd case, stressing that the best choice for that role would have been a woman of origin. African American. Negative point: a series of interviews with former members of his staff who recounted the alleged mistreatment of Klobuchar.
USA 2024, THE POSSIBLE DEM CANDIDATES: PETE BUTTIGIEG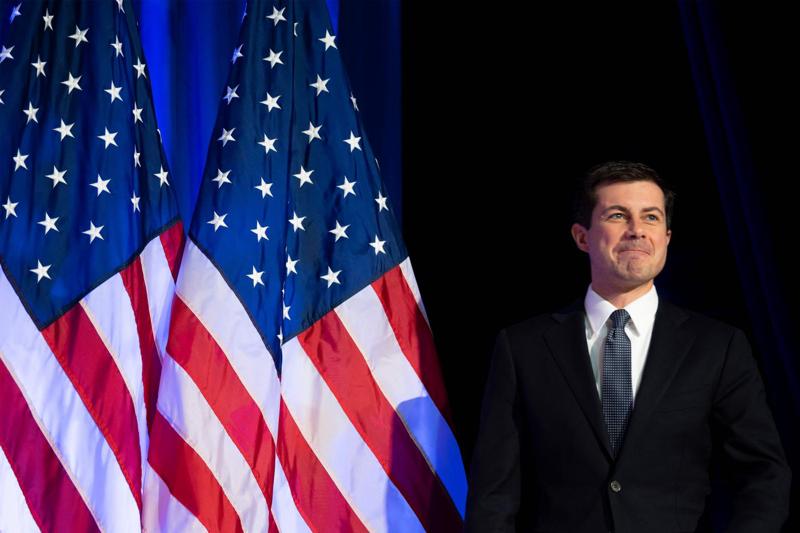 Another highly rated name is Pete Buttigieg. The former mayor of South Bend even seemed to be the favorite for the 2020 primary after Biden's stammering start. Then, after the success of his oldest colleague in South Carolina, his prices suddenly fell. But everyone predicts a great future for Buttigieg. He is currently the transportation secretary of the Biden administration, the first person who is openly gay to hold a senior office in the US government.
USA 2024, POSSIBLE DEM CANDIDATES: GOVERNORS AND OUTSIDERS
'is also a large list of possible outsiders. They include Colorado Senator Michael Bennett, Taiwanese-born entrepreneur Andrew Yang and a number of governors: Andy Beshear of Kentucky, Jay Inslee of Washington, Michelle Lujan Grisham of New Mexico, Gavin Newsom of California, JB Pitzker of Illinois and Fretchen Whitmer of Michigan. All these names are taken into consideration for a possible participation in any primary of 2024.
USA 2024, POSSIBLE DEM CANDIDATES: WINFREY AND KENNEDY JR'S SUGGESTIONS.
Among them, evidently, there is Andrew Cuomo who has played his chance with the scandal of harassment that caused his resignation in recent days. Finally, two suggestions. The first is the one that responds to the name of Oprah Winfrey, super popular TV face and considered very close to Barack Obama. In the past, you yourself have not closed the possibility of a future political commitment. The second suggestion is instead that of Joe Kennedy III, the last heir of the Kennedy dynasty, that of Jfk and Bobby. A dynasty marked by tragic events and immense fame, which could revive its glories with this forty-year-old who in 2019 was however defeated in the Massachusetts primary.
And on the other side? The Democratic candidate, Biden or whoever for him, could also find himself facing Trump. But that's another story …