Hapoel Tel Aviv today (Monday) submitted a request to the Labor Court to overturn the arbitrator's ruling in the case of Maor Buzaglo. Apartment etc.).
He also decided that they must pay most of the payments by October 28, but the club's management did not transfer the required amounts to Buzaglo and today, as stated, provided the answer as to why, when it submitted a request to cancel the arbitral award.
Meanwhile, the saga of tickets for Gates 4 and 5 subscribers is still ongoing. Remember, following the closure of these stands and according to the new section in the disciplinary regulations, the subscribers of these goals will have to buy a ticket at full price for the upcoming game against Maccabi Haifa as well as the home game against Hapoel Jerusalem.
Yesterday a letter was sent to the management through one of the fans demanding to put him in for free and another letter was sent by another fan to the Football Association demanding immediate repeal of the clause. Creative to cause these fans as little financial harm as possible.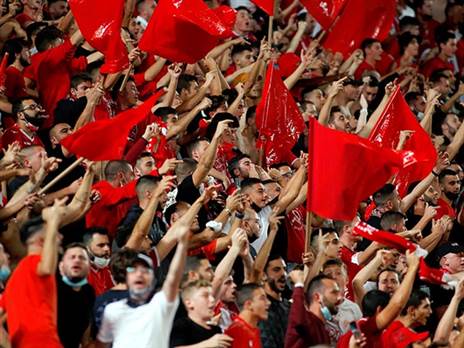 It has not yet been decided where they will sit. Hapoel Tel Aviv fans (Photo: Alan Shiber)
.