Tegucigalpa, Honduras. Jennifer López and Ben Affleck continue to give people something to talk about, after the awkward moment they starred in together at the 2023 Grammy Awards. Today they reappeared in the public eye, but separated.
Jennifer was in charge of delivering one of the awards and, although she did not parade down the red carpet like the rest of the stars, she took her seat in the stalls with her husband. While the singer was beaming and couldn't stop smiling, Ben's face spoke for itself. He seemed bored, tired… and even downright listless.
Also read: They catch Jennifer Lopez scolding Ben Affleck for drinking alcohol
Aflleck, continued to look worn, and when JLO noticed it, he called his attention saying: «Stop. you have to look nicer. You have to be motivated," to which Affleck replied, "I might."
The awkward moment happened live and the cameras captured the conversation between the actors, who were very uncomfortable realizing that they were being recorded.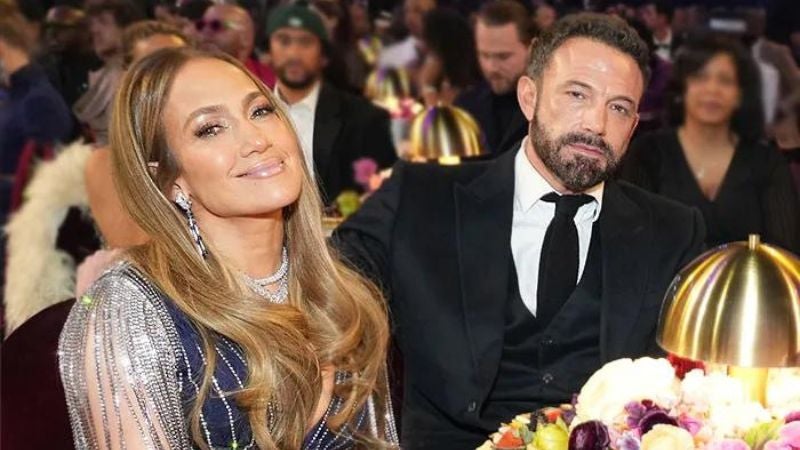 Viral
The video quickly went viral on social media. In this sense, Internet users blew up social networks with creative and fun memes of the couple. After that fact, this day the famous couple reappeared but they were not together as they usually are.
For his part, Aflleck appeared accompanied by one of his assistants walking through the streets of Los Angeles (California), after visiting the facilities of the film company Atlas Entertainment. He was especially serious.
In the case of López, she went to the gym and arrived in a vehicle alone. She then got off without giving her usual smile to the photographers. Like her husband, she had a serious expression and "hid" behind XXL-sized sunglasses.