No director has been nominated for the César 2023 in the category "best achievement", "a step back", according to feminists.
Source AFP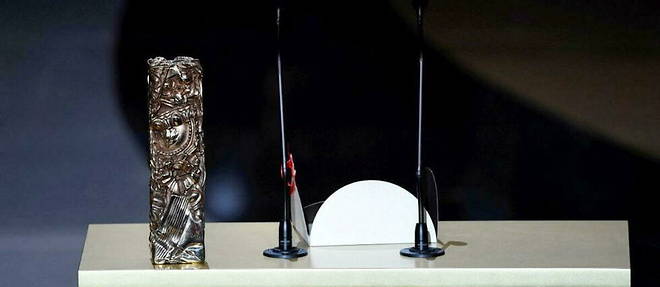 Subscriber-only audio playback
Dn the "best achievement" category of the César 2023 are: Cédric Klapisch (In body), Louis Garrel (L'Innocent), Cedric Jiménez (November), Dominik Moll (The Night of 12) and Albert Serra (Pacifiction-Torment on the Islands). In other words, only men. The feminist collective 50/50, which campaigns for parity in cinema and audiovisual, denounced the "total absence of women" in this category, for this 48eCesar ceremony, which takes place on February 24.
43% women in 2022, and 0% in 2023
"This is a step backwards", tackles the collective, which notes that women represented 14% of nominations in the achievement category in 2021, 43% in 2022, and therefore 0% this year. 50/50 recalls that Tonie Marshall, for Venus beauty (institute)is the only woman to have received the César for best achievement, in 2000.
READ ALSONotebook – Valérie Lemercier, Best Actress at the César AwardsCertain observers of the seventh art have notably noted the absence in this category of Alice Diop, director of Saint-OmerGrand Prize at the Mostra and critically acclaimed, by Rebecca Zlotowski for Other people's childrenby Mia Hansen-Love with A nice morning or even Blandine Lenoir for Annie Anger.
The collective also deplores a "lack of representation" of women in "the best film category". In this category, only The Almond Treesdirected by Valeria Bruni Tedeschi, appears alongside Cédric Klapisch, Louis Garrel, Dominik Moll and Albert Serra.
"Last year, the Academy of Oscars was criticized for having too white a competition. This year too masculine. The César 2023 combine, them, this double invisibilization ", further underlines the collective on its social networks.
Newsletter culture
Surveys, decryptions, portraits, trends… Every Wednesday, receive the cultural news of the week not to be missed.
The editorial staff of Le Point advises you