character arc that sidelined the hero; This is a story led by the villain
Shahrukh Khan starrer Pathan is getting good response from the audience. Pathan was made using the ingredients of the previous Bollywood action films, which entered the spy action genre. Even so, the film manages to capture and engage the audience.
An important factor for this is the star material of Shahrukh Khan. After consecutive flops and a gap of four years, a comeback like this is exactly what the fans wanted. But rather than Shahrukh's hero, it is the villain Jim who drives the story.
Spoiler Alert
A villain plays no small role in making an action film great. The more powerful the villain, the more exciting the story. If the hero has no challenge then the film will be boring. But the villain Jim is one step ahead of the hero Pathan. It is Jim who brings about the decisive momentum in the story.
It also gives the villain a good back story without making him just a cruel villain. Jim even lost his own family fighting for his country. That too, in front of his own eyes, he feels that loss very cruelly. It makes Jim hungry for revenge. Jim's question, "Do you think I'm doing all this for the money?" is all clear.
Even though there is such a back story, Jim doesn't go for an emotional drama. After the tragedy in his life, he goes into a completely demonic state of mind. All Pathan does is counter Jim's every plan against the kingdom. Pathan, who always loses in front of Jim, finally sees victory.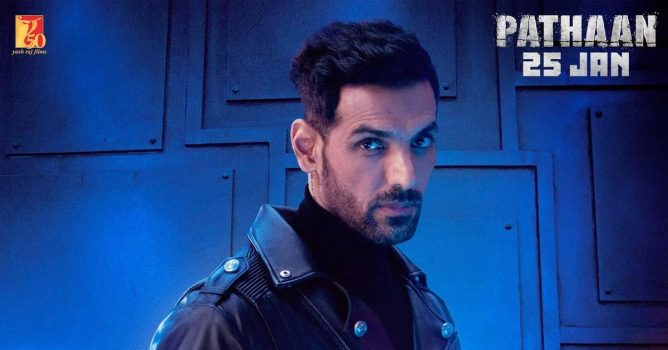 John Abraham has given a good performance in the film. Jim is the best character of his career. Jim has very clear character work. John Abraham is also given the dialogues that are most closely related to the character.
Content Highlight: character arc of jim in pathaan