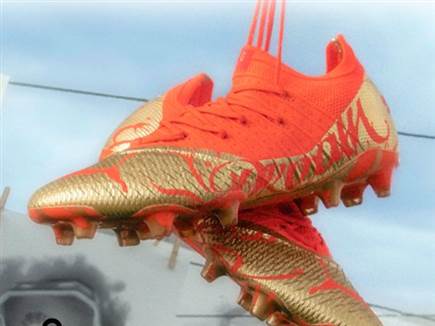 The 2022 World Cup is attracting the biggest stars, and today (Thursday) we also saw Neymar on the grass. The Brazilian danced on the field with the Salsa, and launched the Future Dream Chaser, the new shoe model of Puma.
This model, which is available in a limited edition, was inspired by the tattoo that adorns Neymar's neck and was released in a special edition in the world and in Israel. Future shoes are among the most popular and loved in the world.
This model is designed using the edge technology of the sports giant, and adapts itself to the player's foot with the help of areas that meet the ball. It feels like it is "sticking" to the leg.
Many players in Israel, such as Frantezdi Piero, Biram Kiel, Gabi Kanikovsky, Or Dadia, Omri Glazer and Daniel Peretz, chose to play with this model.