As every year, the NBA marks Martin Luther King's Day with a celebration of games, and for us it's a great opportunity to watch Danny Abdia in the dead of night: The Israeli forward's Washington Wizards host the Philadelphia Sixers tonight (Monday), in the fourth of eight straight games at home.
Philadelphia is perhaps in the better shape of all the best league teams in the world, having won nine of its last ten games. The Sixers 'good time began in the previous encounter with Washington, and as I recall, Doc Rivers' team is the one that ousted the Wizards in the first round of the playoffs last year, in a series that Danny Abdia was absent from due to injury.
Abdia, who has won no small amount of praise for his contribution on the defensive side, will hope to show improved ability on offense and record a double-digit amount of points for the first time after seven consecutive games. Washington comes after a loss against Portland that broke a streak of three wins. Shortly before the game assistant coach Pat Delaney also came in for isolation, so second assistant Joe Blair is the one standing on the lines.
the progress of the game
Quarter 1:
Bradley Bill who came out of isolation opened the game well and took the lead for the Wizards. Thomas Bryant, who recently returned from injury also looked good, with Joel Ambide's good ability keeping the Seacars close. Kispert came up well from the Wizards 'bench, leading at the end of the first quarter 29:38. For the first time this season, Danny Abdia has not been a partner in the entire first quarter in a Washington uniform.
Quarter 2:
Coldwell-Pop and Kyle Kozma got into things, with the good ability of Bill and Bryant from the first quarter, and the Wizards escaping to a double-digit advantage. Kyle Kozma almost reached a double-double during the quarter, but Ambide and the Skiers finished the half strong and fell behind 61:55 Only for a break. Lost? He's still waiting for an opportunity on the host's bench.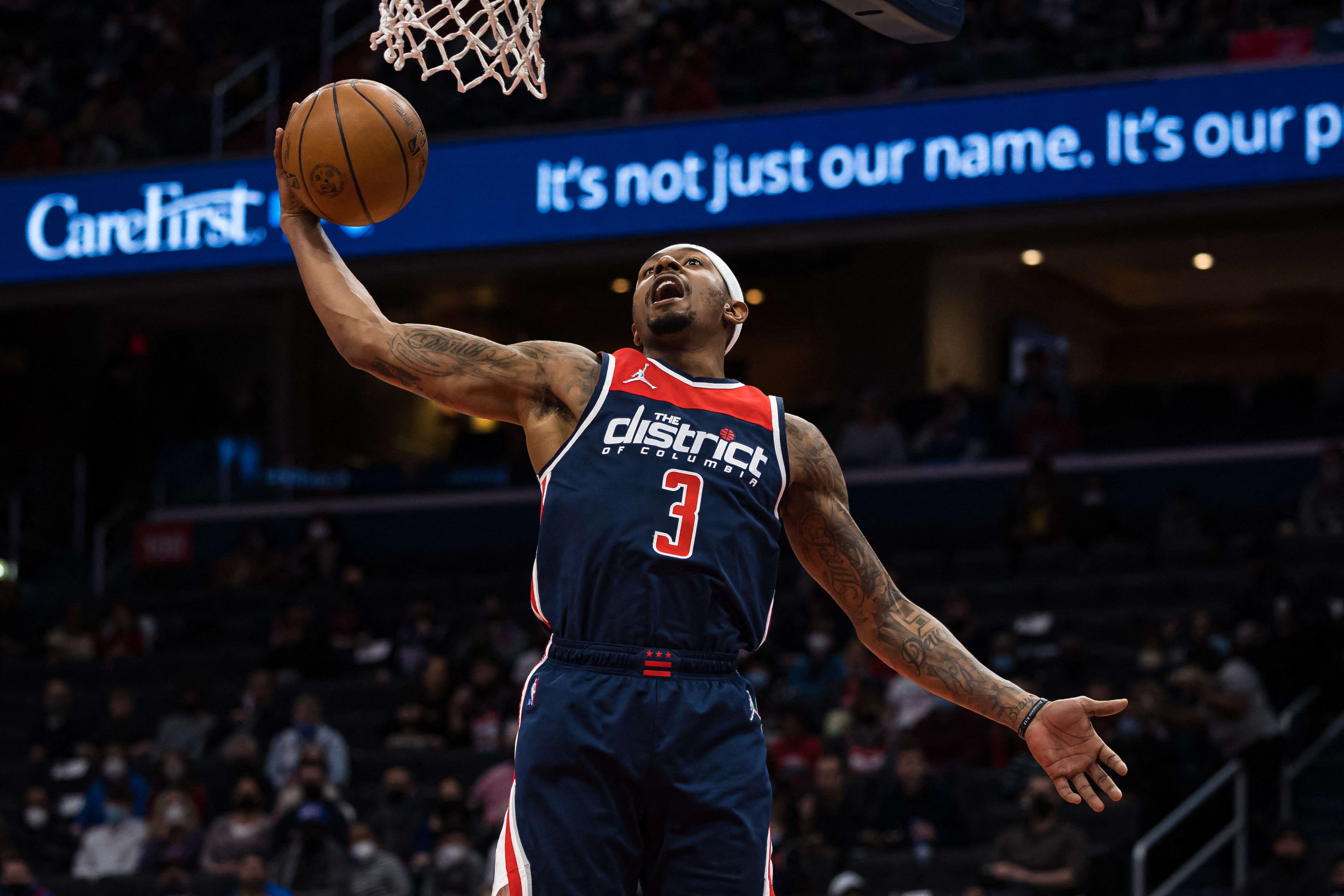 Quarter 3:
Coldwell-pop raised the bar and climbed to the top of the Wizards' scoring table in the game. Kozma completed double digits on points and rebounds, while Thomas Bryant reached double digits on points for the first time since returning from injury. The double-digit gap in favor of Washington returned, with Philly only Joel Ambide being the only one to function. The difference increased to 15, but again a strong end by the visitors to the quarter brought the gap below 10. 83:91 To the Wizards ahead of the decisive quarter.
Quarter 4:
The gap dropped to just six, but Hachimura also joined the celebration and the gap once again rose to double digits in favor of the Wizards.