The inspector of the Nature and Parks Authority identified the dead dolphin and passed it on to a long-term study of the dolphin population in the country.
N12






| Posted 20/11/21 12:05

A dead young dolphin was released on Thursday to a beach in Kiryat Haim and was taken from there by inspectors from the Marine Unit of the Nature and Parks Authority, the RTG announced this morning (Saturday). This year.
The inspector of the Marine Unit of the RTG, Ilya Baskin, arrived at the beach and identified the dolphin. It is reported that this is the 411th dead dolphin that has been known and documented by the Mahmali Association and the Delphis Association since the beginning of the study.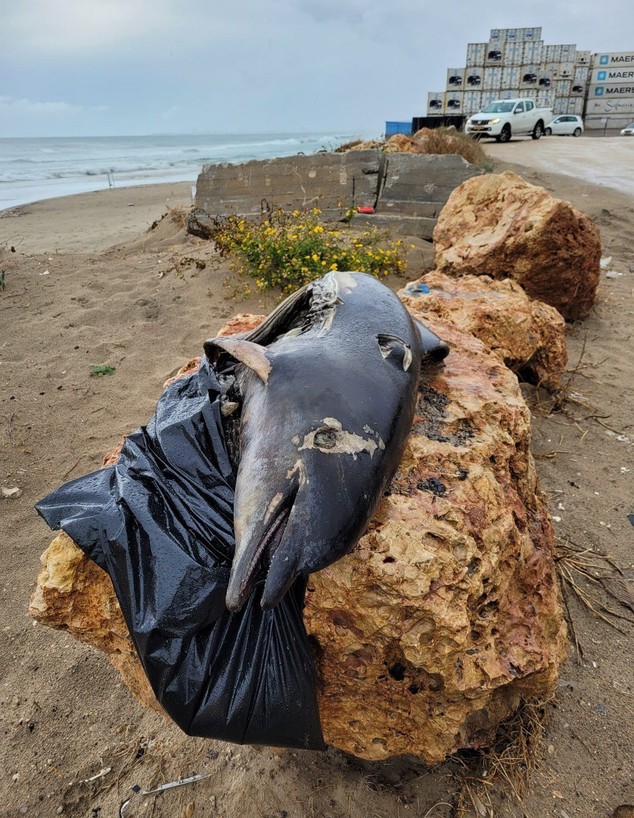 The common dolphin is the most common marine mammal in Israel and its length ranges from 2.5 to 3.5 meters. His body is full and awkward and his color is gray to brown, with a light belly. Its beak is short and thick, and is separated by a prominent fold from the front of the vertex. An average band consists of 6-5 individuals and consists of females and puppies or young of both sexes. The males swim alone or in pairs and join occasional bands.
The population of dolphins located above the continental shelf along the Mediterranean coast in Israel is estimated at about 300-400 individuals. The Mediterranean subpopulation is classified as an endangered species, with the main risk threatening it being accidental trapping in fishing gear. Other threats include sea pollution, ingestion of waste and damage to the food web. In 2017, the International Union for Conservation of Nature (IUCN) declared a continental shelf off the coast of Israel's Mediterranean coast an important area for marine mammals (IMMA), following observations of found dolphins and dolphins by observers from the Nature and Parks Authority.