Emma Nitti in art Grace Hall, a multifaceted artist defined by the press and media the Italian Queen of Burlesque, actress, showgirl, singer, director, producer, trainer and artistic director of "The Temple of Burlesque ", performs in the most prestigious events, festivals and theaters between Europe, Canada e United States. Graduated from the Theater Conservatory Former Ladder directed by Diotajiuti and graduated in Modern Literature, History and Criticism of Cinema at La Sapienza in Rome, Emma/Grace boasts prestigious collaborations both in Italy and abroad in theater, cinema, music and TV, with the director Abel Ferrara, first of all (feature film "Mary", winner of the Grand Jury Prize at the Venice Film Festival), at a time when acting was his mother discipline.
Ella – after the step towards the new path that will lead her to become (to all intents and purposes) the "Hall" – a mixture of the mystery of feathers and elegant winks also the atmosphere of I sing. His performances are inspired by style of the Dive del Cabaret and Cinematografo of the 40s and 50s enriched by sparkling costumes with the inevitable corsets, guepière, sequins, jewels and huge fans. Between 2010 and 2018, she was a guest on several national radio and television broadcasts and, in September 2010, she attended the 67th Venice Film Festival participating as a Guest Star of "Virus" for Rai Movie. Grace Hall in 2015 was nominated best performer of 2015 from GQ Italia magazine. He is also the director of the documentary film "Burlesque Extravaganza"(2018) produced by Zed Film, which has been available on home video since March 22nd.
Ginnasio Mamiani and then a degree in Modern Literature, History and Criticism of Cinema at the Sapienza with a thesis on Federico Fellini. Was the love for theater, cinema and show business already blossomed in her?
I have been dancing and singing since I was little. I am convinced that my love for the show goes back to past lives!
He has worked with directors of the caliber of Abel Ferrara in "Mary" and in numerous fiction (Don Matteo, La Squadra VIII, il Restauratore and others). How did the transition from theater to cinema and / or small screen come about? Is there a difference between the two arts?
They are totally different professions. Both fascinating for different reasons. In the theater you live the present moment and the audience is there with you. For the actor or performer it is constant action. Theater is unrepeatable, uniqueness, empathy. In cinema and television the actor is at the service of an idea, of the room, of the lights, of the shots and in acting he must minimize his expressions, lighten them, the use of voice and body is much more measured. There is no live audience. The same scene is repeated several times. They are different worlds.
Then comes Los Angeles and some jobs abroad, in the United States to be precise.
Would you like to briefly tell us about the international experiences?
When it comes to variety shows and burlesque, I have toured heavily in dates around Europe, the United States and Canada for the past ten years. I got to know people and have wonderful experiences. In Los Angeles I happened to do 6 auditions and I won 5! One of the most interesting experiences was certainly the film you mentioned earlier, 'Mary' by Abel Ferrara, winner of the Grand Jury Prize at the Venice Film Festival, where I had the good fortune and the honor of working closely with the fantastic Juliette Binoche, Forest Withaker, Matthew Modine and Marion Cotillard. In short, 3 Oscars in the same film!
But the real enlightenment comes around the early 2010s, with Burlesque. What happened inside Emma at that juncture? What made you approach this "satirical" genre that over the years has gained more and more acclaim in the world?
It was a natural process. Burlesque is a branch of my work. It is a genre that I find very similar to my personality, I like the game that can be played and the expressive freedom it offers me. I have always been fascinated by the atmosphere of the past and here I can recall them! In Burlesque I brought all my passions together; singing, dancing, acting, conducting. In short, all-round entertainment. In burlesque you are a director, performer, choreographer, costume designer. I find it all very stimulating and compatible with my being independent. Just the thought of waiting for the phone to ring for an audition anguishes me. Here I have the situation in hand. And I am also my own manager, I personally organize the tours and the productions of the shows. I work 24 hours a day but I'm happy!
Emma Nitti, therefore, who becomes Grace Hall in art. Why this name?
Emma Nitti is the actress, Grace Hall is my alter ego in Variety and Burlesque shows. The latter was given to me by my mom in a dream. I kept it and I must say it brought me luck! I thank my mom who always watches over me from up there!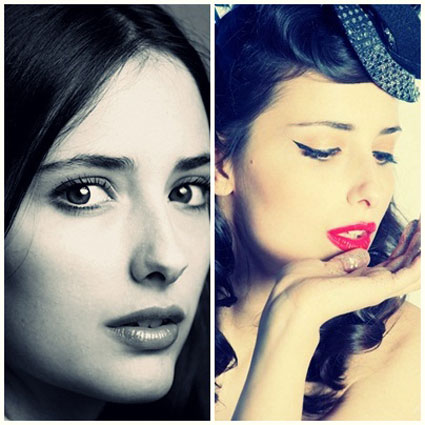 She is now considered the undisputed Queen of Burlesque. The prestigious "GQ Italia" magazine named it number 1 in 2015! How does it feel to reach certain levels in such a complex professional activity?
I can tell you that I feel grateful. I worked hard so that I could create the conditions for me to be able to make a profession of what I love. Loving what you do and your work is the most beautiful thing in the world. And I am doing it.
Let's remember it. He also directed an important documentary on this theme: "Burlesque Extravaganza".
When I was on tour I took the opportunity to tell this world from within and Burlesque Extravaganza was born, a bit by chance, a bit for fun: The film is a travel diary, a daring road movie in the world of Burlesque with all the its possible variations and shades; a container of reveries and various skills that pass from dance to singing, from circus to magic, from transformism and everything that enhances the uniqueness that each performer embodies. A journey that started from Rome passing through many European cities and then touched a large part of the United States. Burlesque is the celebration of the body in all its shapes, sizes and measures; it becomes, even if only embraced as a discipline, a special therapy to discover oneself and one's potential.
For this film I recently won the Smile Different award, a special mention at the Black Silk Tulips Festival with the following motivation that makes me proud: "for having been able to identify and tell with great vivacity a way to diverge from the stereotypes that limit expression of femininity outside the predefined canons of beauty. The documentary takes us to the discovery of a liberating way of living the body, a path of self-definition which, if explored, can help us unlearn and relearn how to look at others, to discover that beauty manifests itself on those who know how to love themselves as they are " .
The film is available on home video and can be seen on Prime Video.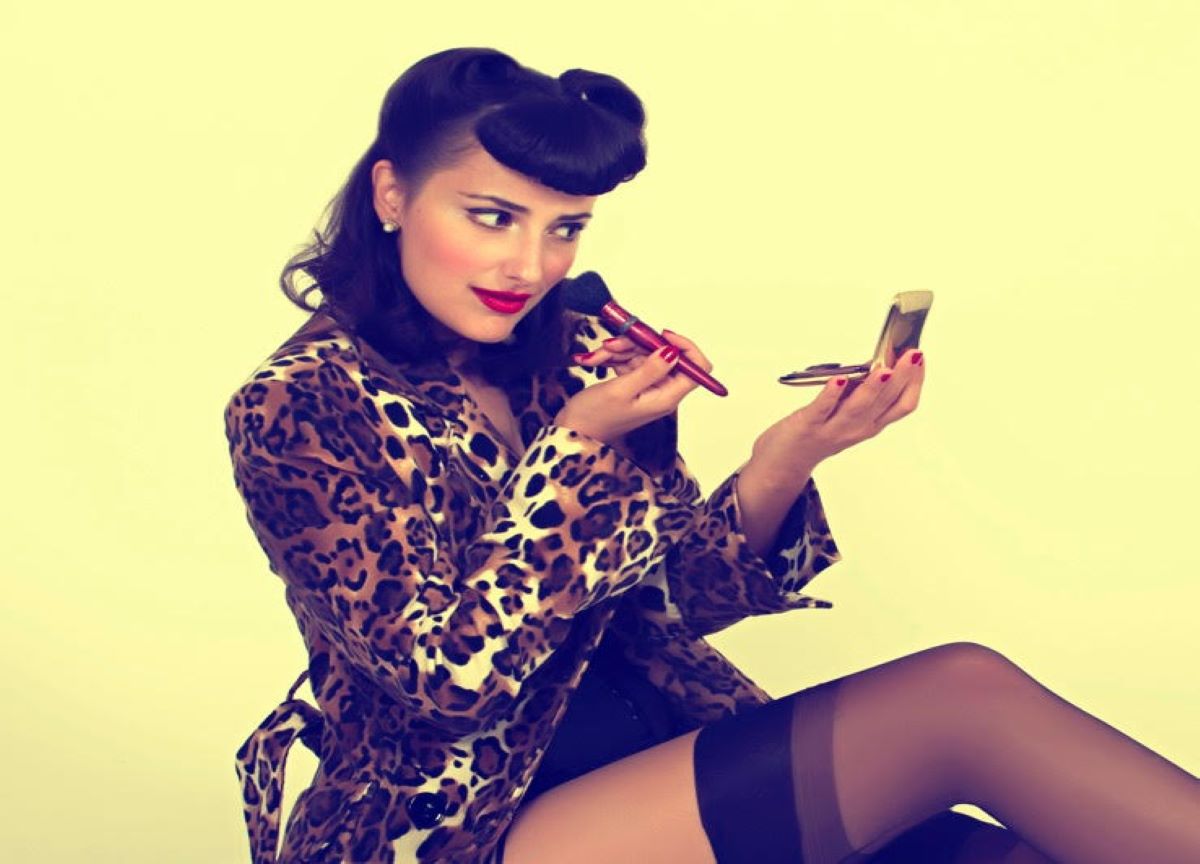 Let's face it. There is a little too much misinformation on the subject. The usual clichés. Tell us what Burlesque is.
Burlesque is an art and entertainment form that is halfway between theater and dance. The art of teasing which is a real dialectic to be established with the public that becomes an active part of the performance. Teasing it means teasing, provoking, winking and this can be expressed in a thousand ways.
Post-Covid. Is there a recovery in the sector?
Sadly, live entertainment has gotten a bad rap over the past year and a half. I hope we can return to normal soon. To the audience in the hall and participate and share artistic experiences. The recovery will be slow but I believe that this forced suspension will allow us to review our relationship with the world and nature. I am sure it will bring new opportunities that, if we are receptive and attentive, we will be able to make the most of. Just keep doing everything with love and the fruits will be prosperous.
Current projects and a little bit of the future? Do you want to reveal some news that – even if under development – will be the novelty of Grace Hall in the coming months?
There are many but some still in the pipeline. Films, shows and courses in shooting from September 2021. (Grace Hall is also the artistic director and teacher of the Il Tempio del Burlesque school, a reference point in Italy since 2010 for those who intend to approach this art.). I can tell you that with Zed Film, my film production house, I am carrying out several projects. One even as a director. The argument is the furthest away from Burlesque. I'll keep you up-to-date!