There is not even one footballer in Israel today who understands the essence of the game of football, as Eran Zahavi understands it. The truth is that I wonder about it. After all, Zahavi does not hide any secrets in his shoes, and he plays basic and simple football. Soccer is really a simple game, and when the ball is at Eran's feet, it doesn't matter if the defense in front of him sets up with two brakes or three, with a rhombus or without a rhombus.
I've seen him play dozens of times, and he's usually been the trump card for two reasons: he's always on the move, kicking the goal at every opportunity. Players in our league very often get involved in unnecessary dribbles and rarely endanger the goal, even when they are in a position begging for a kick.
It amazes me, since it is enough to see the number 7 of Maccabi Tel Aviv once, to absorb the efficiency of his performance. Zahavi did not sign any patent, thanks to which he became an excellent scorer. Even the precious goal he scored last night (Thursday), against Aris' net in Thessaloniki, was achieved exactly as written in the book: movement to a free place, and a quick and accurate kick to the net. This is of course the goal that brought Maccabi Tel Aviv to the next stage in the Conference League, and there is no telling how the Maccabi team would have finished the second leg in Greece without Eran, who entered the field only as a substitute.
More than once when he played in the Chinese league, I heard comments that mocked the goals he scored in bulk. There was disparaging talk about Zahabi doing this against teams whose status qualifies for the league for jobs. Anyone who underestimated the goals he scored does not understand football. Conquering gates is a profession that requires map reading and quick thinking. The great wisdom is to be at the right time, in the right place, and therefore strikers with a sense of goals like a golden basket, are the ones who win games. Although every victory has important partners, which is impossible without them: goalkeeper, defensive players and midfielder. But in the end, the deciding stamp is given by the scorers.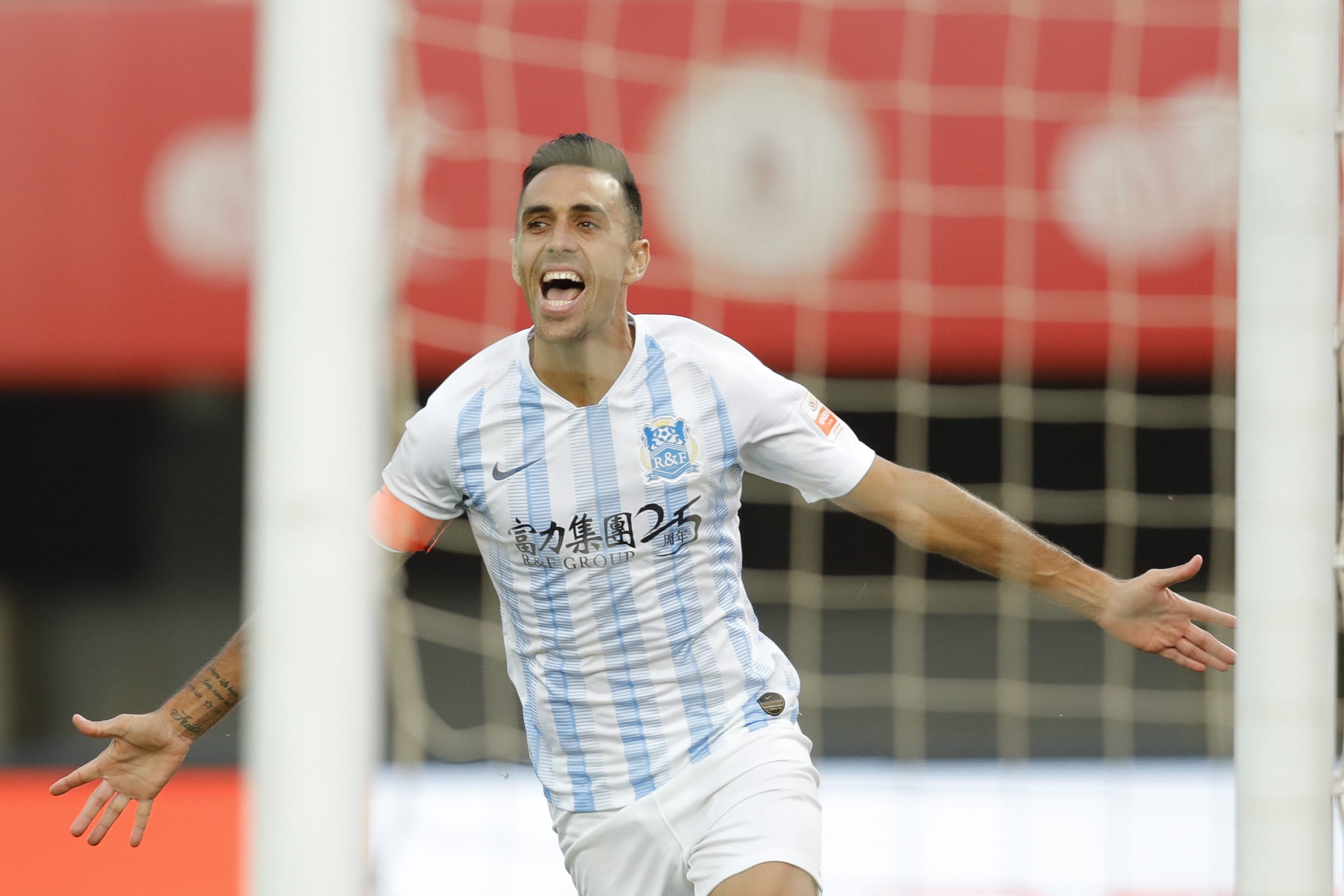 After two consecutive years in which Maccabi Haifa won the Israeli championship, the return of Eran Zahavi to Maccabi Tel Aviv may create a new situation in the relationship of forces at the top of the table. Maybe it will be more crowded, and maybe it will be decided by a hair's breadth, in a fight in which the ambitions of the Hapoel Be'er Sheva group should not be underestimated. What is clear is that Sharan Zahavi was and remains the maestro of the exiles. The biggest game winner in the Israeli Premier League today.