With the Covid certificates, which are considered a measure against the coronavirus, sporadic problems arose on Monday afternoon.
the essentials in brief
The Covid app malfunctioned on Monday afternoon.
The Federal Office for Information Technology is working hard to fix it.
The Federal Office for Information Technology (FOITT) is working "at full speed to rectify the fault," as it announced. The Covid certificate is a measure against the coronavirus in Switzerland.
There were technical problems with the certificates on Friday a week ago. Users read "Certificate with invalid signature" on their smartphone at around 7.30 p.m.
The reason was a breakdown at the Federal Offices for Health (BAG) and IT (BIT). According to the FOITT on the following Saturday, the Swiss system reacted incorrectly to maintenance work in the EU on Friday.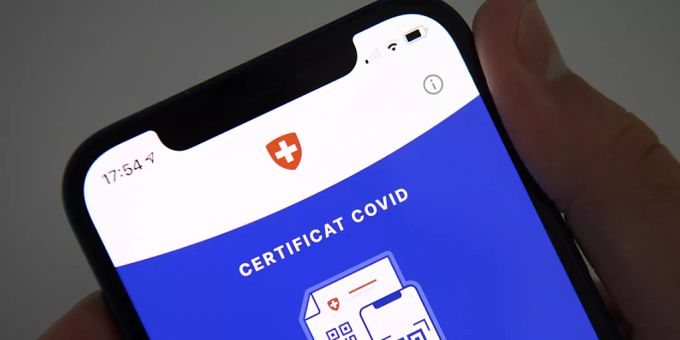 At around 8:35 p.m. the breakdown was fixed for some users – at least for Swiss certificates.
Foreign certificates, on the other hand, did not work normally again until 10.30 p.m. Switzerland and the EU mutually recognize their Covid certificates.
The extended certificate requirement has been in effect in Switzerland since September 13th. Since then, visitors have not only had to identify themselves as vaccinated, recovered or tested at major events or in the disco. The Covid certificate is also required when going to a restaurant, a cinema or a fitness center, among other things.
More on the subject:
Smartphone Kino EU Coronavirus

---
.