Chennai
oi-Hemavandhana
CHENNAI: Chief Minister Stalin entered the house of RS Bharati along with ministers and senior leaders and in no time left everyone in awe.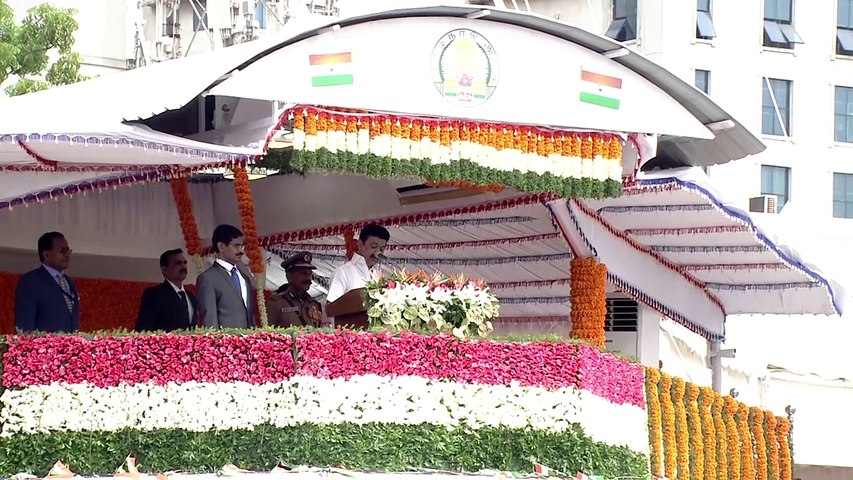 Stalin's Independence Day Speech: Tamil Nadu is a multi-faceted state
Every year, on Independence Day, DMK organizing secretary hoists the national flag at Anna University.
Last year too, while Chief Minister Stalin hoisted the national flag at Chennai Fort, DMK organizational secretary RS Bharati hoisted the flag at the DMK headquarters, Anna Vithalayam.
Stalin in the fort.. RSS Bharati will hoist the national flag in the university.. DMK announced!
Anna University
In this case, while it was announced that DMK organizing secretary RS Bharati would hoist the flag at Anna University this year, the national flag was hoisted.. The Chief Minister hoisted the flag at the fort and delivered a special speech.. Chief Minister Stalin went straight to RS Bharati's house after completing the Independence Day ceremony.
Surprise
As today is RS Bharati's Coral Festival, he visited and congratulated him in person… Then DMK General Secretary Duraimurugan, Principal Secretary KN Nehru, Deputy General Secretary A. Raza, MP., High Level Executive Committee members Dayanithimaran, MP., Public Works Minister Eva Velu, Association Press Secretary TKS Ilangovan, former MP, Kanchipuram North District Secretary and Minister Thamo Anparasan and others participated in the event.
He put his hand on his shoulder
The Chief Minister entered the house greeting RS Bharti with both his hands.. He was warmly welcomed by RS and his family.. The Chief Minister shook RS Bharti's hands and greeted him and put his hand on his shoulder. Then photographs were taken. Stalin congratulated and gave gifts.
Feed it
Then, RS Bharti cut the cake.. Immediately Stalin took a small piece from that cake and fed it to RS Bharti.. Then RS Bharti took the cake and gave it to the Chief Minister.. When Stalin said, "Feed me that cake yourself", RS Bharti did not expect this. .. Then when the cake was fed to Stalin, everyone clapped their hands there.. After talking lively for a while, the Chief Minister left with the ministers. This action of the Chief Minister has caused surprise and pride among the DMK.
English summary
Surprise visits TN CM MK Stalin and wishes to dmk senior leader RS ​​Bharathi CM Stalin visited RS Bharathi's house and wished him