Fossil is one of the most popular smartwatch brands. Has launched a new smartwatch, the Fossil Gen 6 Hybrid with a more classic design. with many smart features
The smartwatch comes in two versions: the Machine with a 45 mm case with a pattern on the bezel, and the Stella with a smaller case at 40.5 mm that comes in tones. More colors for women
Both versions of the smartwatch come with replaceable watch bands. It comes in 3 different materials: metal, classic leather and silicone.
The Fossil Gen 6 Hybrid has a 2-week battery life with sleep tracking, walking tracking, notifications, watch face customization, heart rate monitoring, exercise tracking, and more. monitor blood oxygen levels and equipped with a microphone to support the Amazon Alexa digital assistant for voice commands.
In addition, Fossil has also redesigned its apps that connect to smartphones, both Android and iOS, to provide more comprehensive personal and exercise coverage. It also supports connection with old Fossil smartphones as well.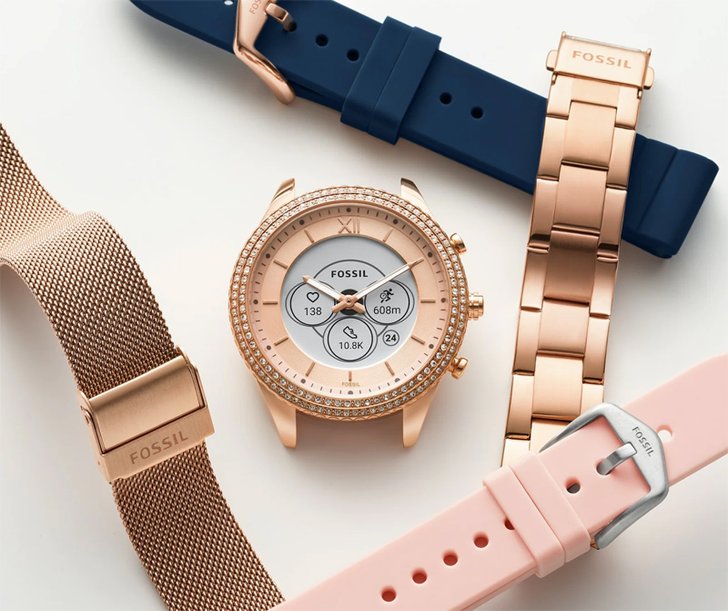 The Fossil Gen 6 Hybrid will be available for purchase on June 27, 2022 via Fossil.com and Fossil's store, priced at $229, or about 8,100 baht, and $249, or about 8,800 baht, depending on the band. Is the watch silicone or metal?