2023-06-01 13:27:59
Good news for online sellers. Because the problem of wanting to sell items but can't think of captions will be solved with the Prompt Lab website that will help come up with captions for you!
What is PromptLab?
Prompt Lab is a website developed by Thai people. Made to help think of a caption to sell stuff. Create content ideas Thinking of opening the clip help write articles or write a short script draft
This website will use AI (Artificial Intelligence) to help us come up with various messages from the keywords that we input. The highlight is that you can choose the writing style or tone of the text: fun, professional or modern.
How to use Prompt Lab
It is an easy to use website with only 3 steps. First go to: https://promptlab.sutmeme.com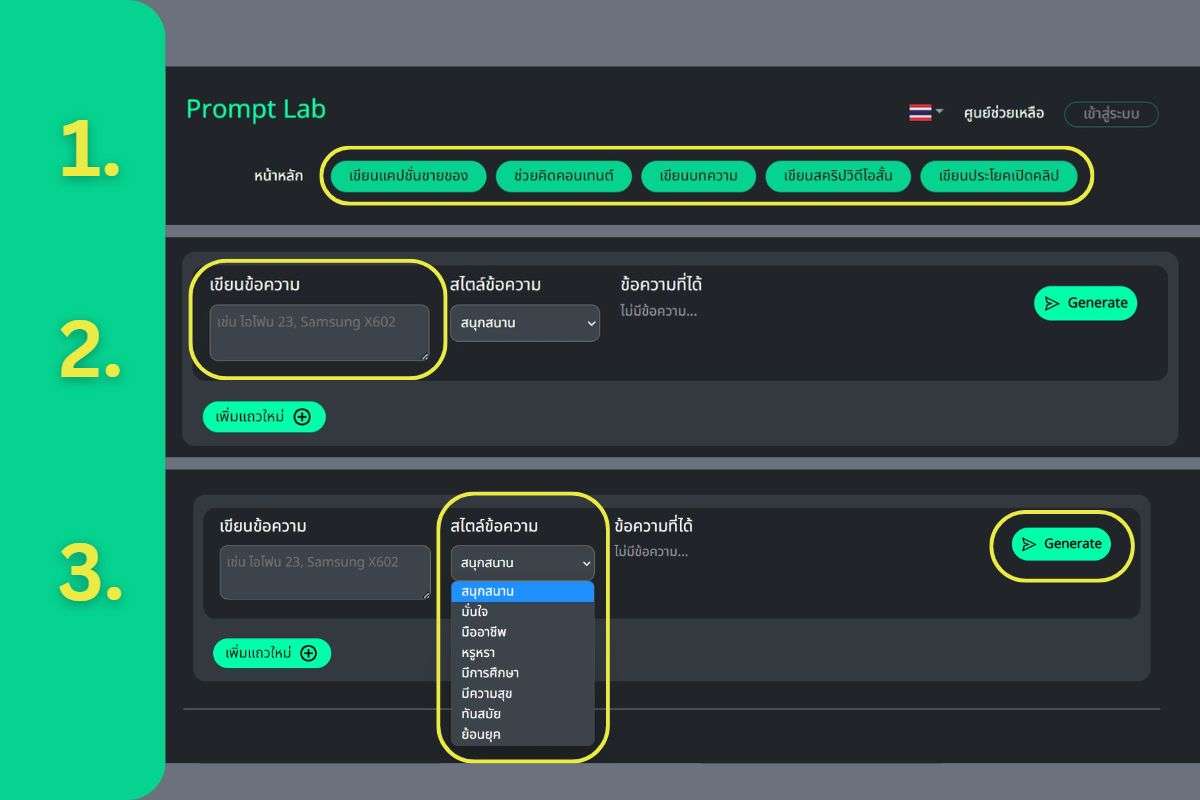 Step 1: Select the category you want to use > write captions, think of content, write articles, write scripts, write opening sentences
Step 2: Enter keywords that we want to use, such as second-hand products, clean food.
Step 3: Choose a text style. After that, press Generate and wait for a moment to process.
The website is currently under development. Processing may still be slow. Including the messages that the AI ​​helps figure out are not very good. But if used to help come up with ideas or write an outline and adjusted to the back It can save a lot of time as well. Anyone who has tons of ideas can try to use them at Prompt Lab
refer: promptlab
#Lets #learn #captions #write #articles #Prompt #Lab #website