There is no pregnant woman who does not know the Avishag Arbel maternity clothing brand. The Israeli brand that took a big part in the style revolution of pregnant women, who in the past had to wear bags or large unflattering clothes, and today can enjoy trendy looks that combine style and comfort.
Avishag Arbel has long since become a leader in the field with an online store and a network of branches throughout the country, and one of the branches is of course in the most chic area of ​​the city – the Basel complex and is the first branch it established back in 2006.
Arbel, 50 years old married + 3, who started her career as a graphic designer, realized during her first pregnancy that she wanted to design fashion for pregnancy out of a desire to preserve the charm and optimism that bring with them a new life, even before maternity clothing fashion was trendy and starred in dedicated departments in the major chains, such as that exists today.
The brand is of course blue-white, all the fabrics and the items of the collection are derived by hand in a studio in the city and the sewing is done in Israel by seamstresses who are compensated on a fair trade basis.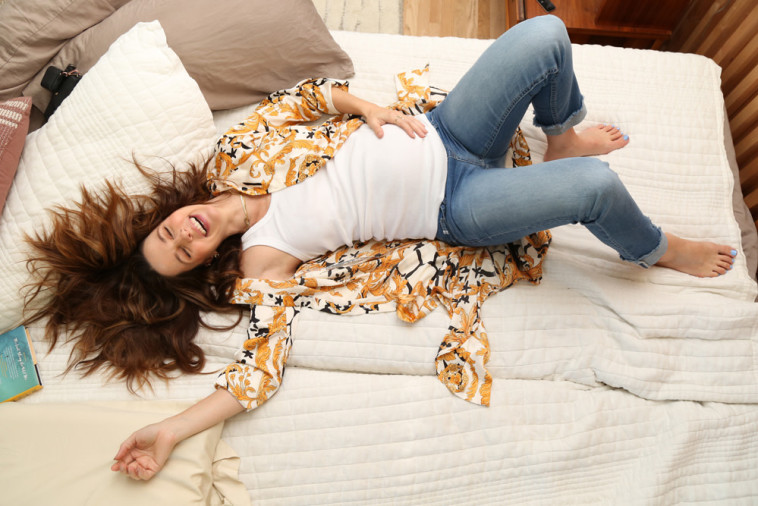 The store currently stars the new collection – Glow now – the fall collection that meets the needs of every pregnant woman for everyday wear or for a night out. In the collection, dresses in different cuts and fabrics, for example, a maxi-length evening dress made of comfortable and chic velvet fabric, a button-down Milano model print dress with a belt tie, a strapless cut dress with puffed sleeves that emphasize the shoulders and the neckline made of shiny and shapely fabric, a classic white dress made of stretchy rib fabric In a striped texture with a delicate mini turtleneck and short sleeves, a shimmering Lorax dress and more. In addition, a royalty bodysuit made of velvet fabric with puffy short sleeves combined with a deep and flattering V neckline and contractions in the stomach area for a perfect fit throughout pregnancy, a suit that includes a vest and comfortable wide pants with high elastic and a t-shirt that reminds women, especially pregnant women, to love themselves.
Size range: s-xl
Price range: NIS 79-399.
Basel 38, Tel Aviv