Google Pixel 6, Samsung S22 have new security vulnerabilities. (Picture / Photo taken by PhoneArena)
Remember the Android phone disaster a few months ago? A security vulnerability called "Dirty Pipe" broke out in the Android 12 system, including flagship phones such as the Google Pixel 6 and Samsung S22 series. Now another serious new vulnerability has appeared!
Foreign media AndroidPolice said that experts have discovered a new vulnerability in the Google Pixel 6 series, which could allow malicious people to gain root privileges, control the phone, and make SELinux security protection mechanisms ineffective.
Please read on…
It is not just the Google Pixel 6 series that is implicated, but all Android phones based on Linux kernel version 5.10 may be in crisis, including the Samsung S22 series.
At present, Google and Samsung have not responded to this, and foreign media believe that security fixes may not be available until September at the earliest.
If you want to know whether your mobile phone has this vulnerability, the method is very simple, enter "About Phone" in "Settings", and check "Core Version" in the software information. If the core version is 5.10, be careful.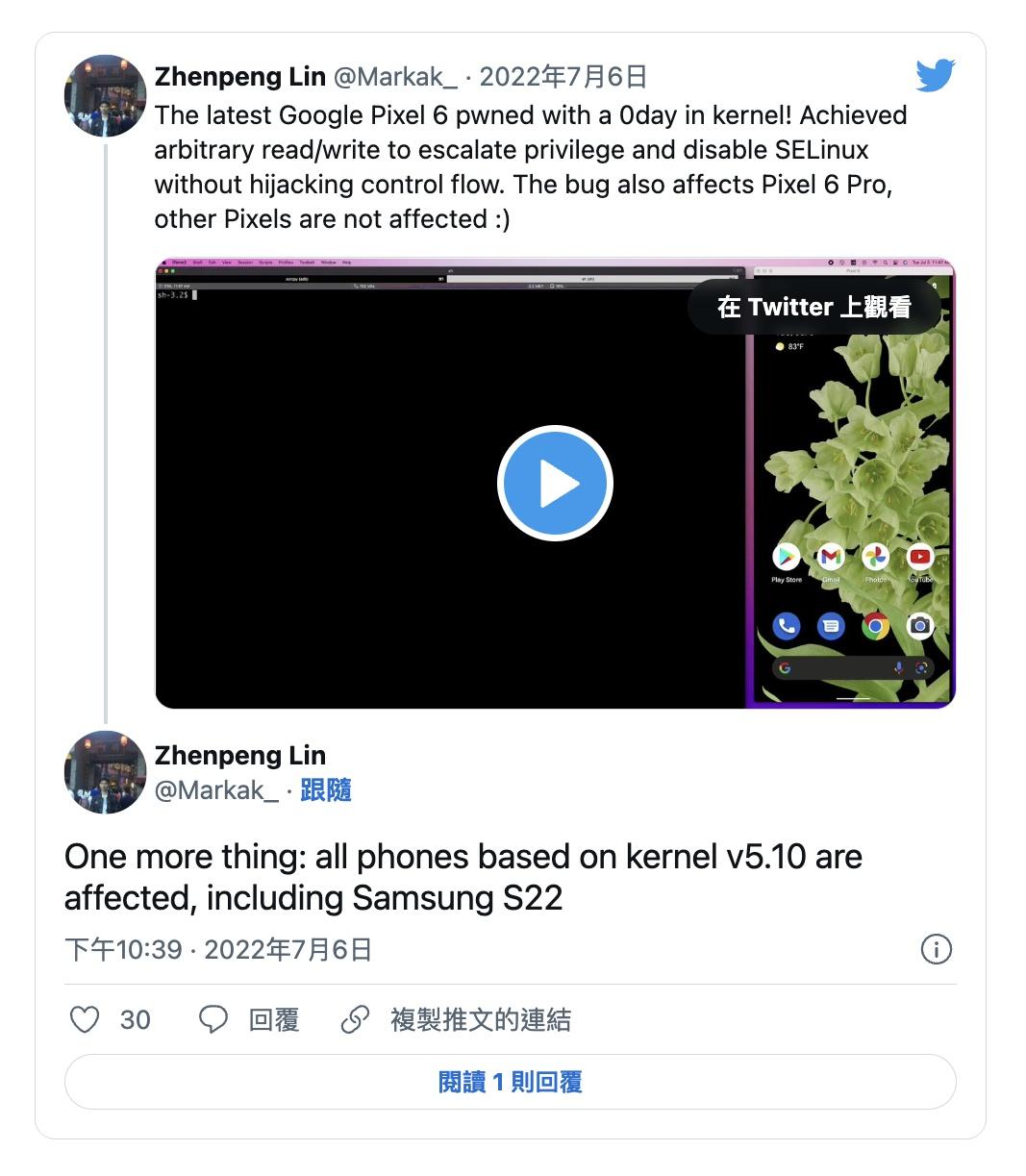 Experts say that Android phones based on Linux kernel version 5.10 will be affected by the vulnerability. (Photo/Twitter)
"You Might Want to Watch"
No need to draw, no need to grab, now use the APP to watch the news to ensure that you win the prize every day, I download the APP and press me to watch the event method