2023-05-28 12:30:39
If only a few months ago Harley-Davidson officially presented its new Chinese adventure, the HD X350 and X500, We still had to see the second pill of that edition with which the American brand will fully enter the Indian marketand which shares many similarities.
Harley-Davidson has unveiled a new version, intended (for now) only for India. It will be the X440 and the new roadster has already been officially unveiled by the brand through detailed images of the motorcycle, although it has not yet been presented to society. In this way, the Milwaukee firm welcomes the already officially called Harley-Davidson X440.
That will be the new name of the low displacement roadster developed by HD in collaboration with Hero MotorCorp, which will be similar to the two dedicated versions for the Chinese market in collaboration with Qianjiang. They have also given the date of presentation in society of the model, which will be launched on July 3, 2023.
It will walk halfway between the X350 and the X500, and we are clear that the visual influence is more than evident, but there is another revealing detail, and that is that its sporty style has a certain aroma of the extinct XR1200R. There is no doubt that the Harley identity has not been lost with this bike, even though it will only be available in the Indian market.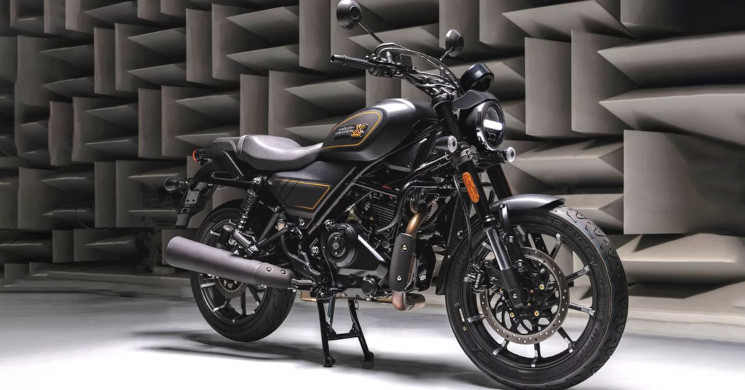 For example, it highlights the Full LED headlight similar to the one on the X350 and X500. Unlike these two models, the X 440 will come with an oil/oil-cooled single-cylinder engine, which is what gives the bike its name. And that makes it a different option to the Chinese bike, since each of them will come with a two-cylinder engine. In this case it will come with about 38 hp and 38 Nm of torque.
In India it is very common for motorcycles to be single cylinder, the most popular powertrain architecture, and mostly without water cooling. So here comes this bike, Harley's first single cylinder bike for India in collaboration with Hero: It is the Hero Harley, as they have already named it.
Despite having a single cylinder they will not neglect the cycle part. From what we can see, it will wear an inverted fork and double shock absorbers with gas-adjustable preload, with ByBre brakes (a Brembo brand for scooters and small and medium displacement motorcycles).
Also read: This is how beastly a Honda RC30 would look in 2023
It will be small, with a seat height of about 800 mm and a weight that will be around 180 kg in running order. It will fit 100/90-18 wheels in front and 140/70-17 behind. It will also reportedly come with full LED lighting, a state-of-the-art TFT instrument panel, and a rather sophisticated set of switches on the pineapples. We will have to wait until July to see it in full.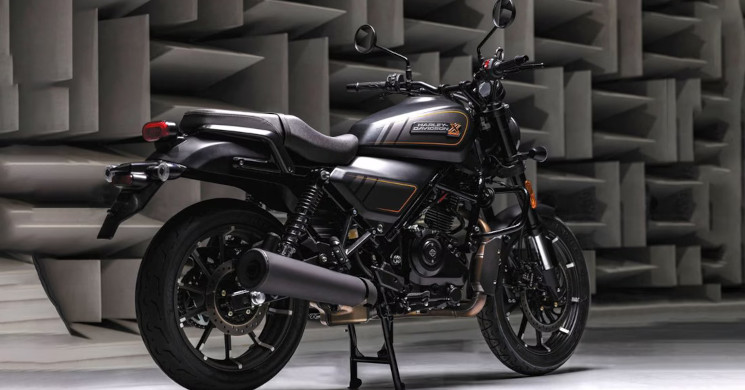 #HarleyDavidson #X440 #single #cylinder