Last Updated : 29 Sep, 2022 06:19 PM
Published : 29 Sep 2022 06:19 PM
Last Updated : 29 Sep 2022 06:19 PM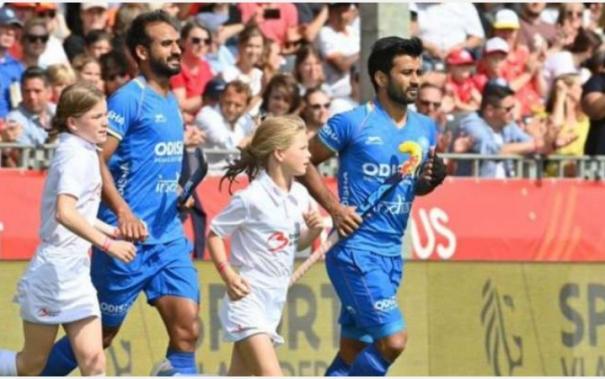 India, who have been placed in Group D, will face Spain in the first match of the men's hockey world cup to be held in Odisha in January next year.
The Aadhaar World Cup hockey matches will be held in Bhubaneswar, Rourkela, Odisha in January.
The Indian team, ranked 5th in the world, has been placed in Group D. India will face Spain in the first match on January 13 at the newly constructed Birsa Munda Stadium in Rourkela. Spain is ranked 8th.
India will then face England at the 6th position on the 15th. A thrilling match between the two teams at the Commonwealth Games ended in a 4-4 draw. India will play Wales in their last group game on the 19th at the Kalinga Stadium in Bhubaneswar.
A total of 16 teams participate in the World Cup of Hockey. These are divided into 4 divisions and a total of 44 matches are played. The top 4 teams in the group stages will qualify directly for the quarter finals. The 2nd and 3rd placed teams will qualify for the remaining 4 quarter-final spots through cross-over matches.
Defending champions Belgium have been drawn in Group B alongside former champions Germany. The two teams will clash on January 17. World No. 1 Australia will face former Olympic champions Argentina in Group A on January 16.
In the last 2018 World Cup, the Indian team lost 2-1 to the Netherlands in the quarter-finals. The Indian team won the World Cup in 1975 and has not won the title since then. Pakistan team did not qualify for the World Cup this time. This is the 4th time that India will host the Hockey World Cup.