This time, Olympique Lyonnais did not lose, but that is not enough to restore it. After four defeats in a row, OL conceded, on Friday October 7, in their Groupama stadium, a disappointing draw against promoted Toulouse (1-1), after a mediocre match which opened the 10e Ligue 1 day.
The Lyon team also left the field under a volley of whistles from its supporters. Stuck in 7th place with 14 points, OL saw the podium slip away after a deceptive start to the season during which they only managed to beat opponents destined for the second half of the table.
Given this new poor performance, the future of Dutch coach Peter Bosz, who still appears unresolved, remains up in the air, but it is not certain that his departure would solve all the problems linked to a probably limited squad. as.
Because once again, despite their overall domination, OL showed no intensity, no collective coherence due to numerous technical approximations. It was also on a poor recovery from Thiago Mendes – a defensive midfielder whom Bosz is trying to convert into a central defender but who has already cost seven goals this season – that the Toulouse team managed to equalize in the 67the minute by the Brazilian Ratao, at the conclusion of a somewhat confused action on which the Rhone defense, badly positioned, was too easily put in difficulty.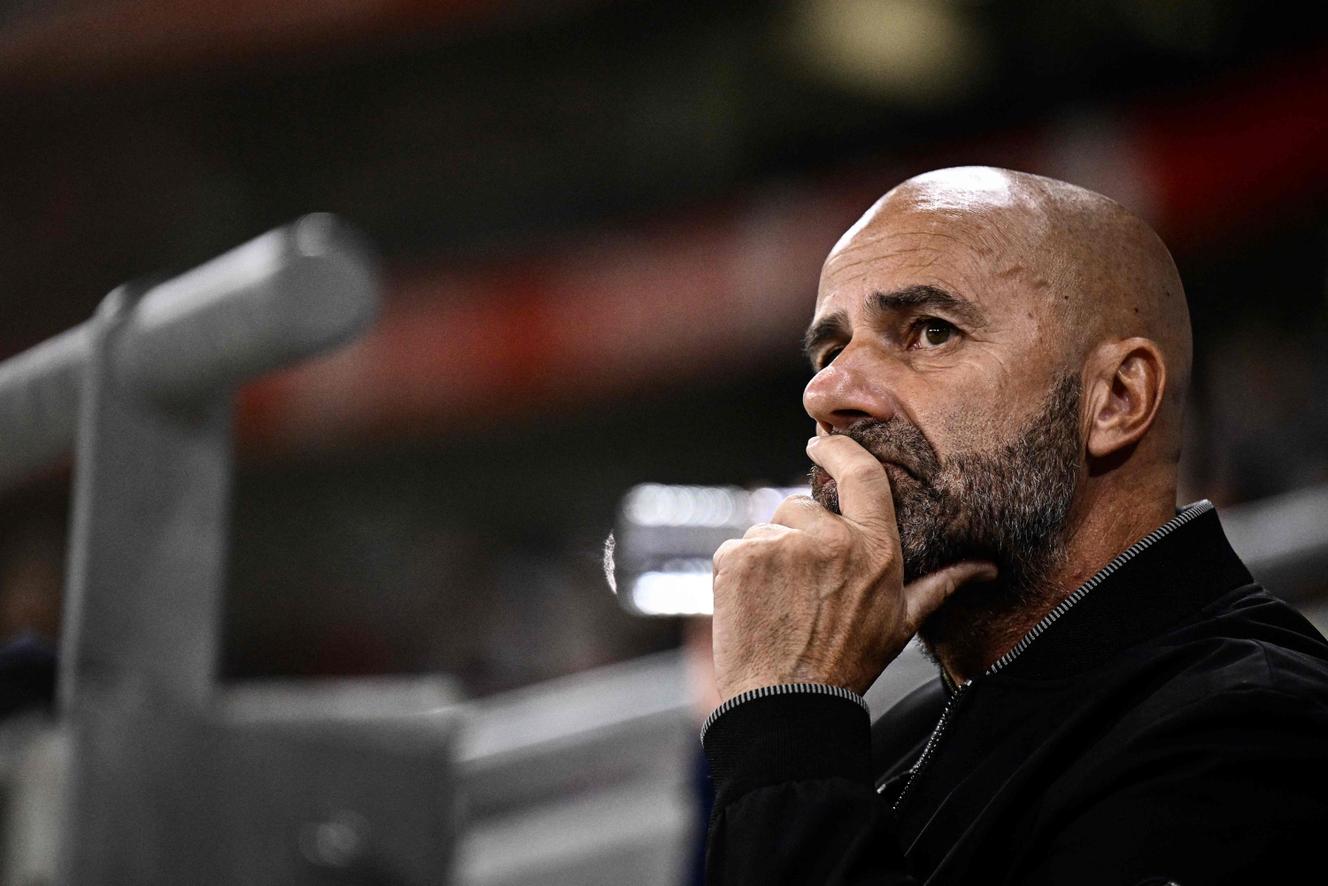 OL have conceded at least one goal in nine of their ten Ligue 1 games this season. And shortly before this equalizer, Ratao had already hit the post after a duel with Nicolas Tagliafico (62e). The TFC, which points this evening to the 11e place, was not often dangerous but the rare opportunities provided sent a shiver through the stands, like this long shot from Stijn Spierings hitting the top of the bar (43e) or this action by Zakaria Aboukhlal served by Fares Chaïbi (36e).
"Shame and embarrassment" for Lacazette
Things had started well for the Lyonnais who opened the scoring from the 3e minute by Tetê, served by Lacazette, but whose shot was inadvertently diverted by the young Kevin Keben (18 years old). Subsequently, OL created a few chances through Karl Toko Ekambi, in front of whom goalkeeper Maxime Dupé intervened (12e) before he diverted a header from Corentin Tolisso on receiving a corner (41e).
In the second half, Dupé again stopped an attempt by Toko Ekambi (52e), who also just missed the target (61e). Jeff Reine-Adelaïde also had his chance but the Toulouse goalkeeper intervened well once again (75e) before a header from the former Angevin brushed the post (90e).
"We were very disappointed at the end of the match with a feeling of shame and embarrassmentadmitted captain Alexandre Lacazette. It's complicated to do this type of performance, not to win at home. »
Do the Lyonnais see a basis for the moment to suggest a rapid improvement? They will have to look hard because they are now preparing to play twice on the road, in Rennes then Montpellier.
Read also:
Ligue 1: Olympique Lyonnais relies on its former glories to regain the heights
Read also:
In Lyon, the Groupama Stadium is moving towards energy self-sufficiency