Justin Bieber's huge deal has started • The 28-year-old singer joined the wave of artists who choose to sell the rights to their songs and decided to give up his catalog for a huge sum – 200 million dollars • This is an inauspicious period in Bieber's career, as he only recently rejected his worldwide tour due to his medical condition
N12










| Published 01/24/23 19:23 | Updated 01/24/23 20:08

Now it's official: After reports surfaced recently that it was coming – Justin Bieber sold his catalog of songs in a nine-figure deal. For 200 million dollars, the singer gave up his rights bought by Hipgnosis Songs Capital – this is what the company announced today (Tuesday). The deal also includes songs that Justin does not necessarily participate in as a performer, but took part in writing or producing them.
This is a total of about 290 works by Bieber that were released before December 31, 2021. Variety reports that the songs will continue to be managed by Universal, the singer's old home. Bieber's manager for the past 15 years, Scooter Braun, said in a statement to the media: "When Justin made the decision for the deal, we quickly found the best partner. For 15 years I have been grateful to witness this journey, and today I am very happy for everyone involved . Justin's greatness is just beginning."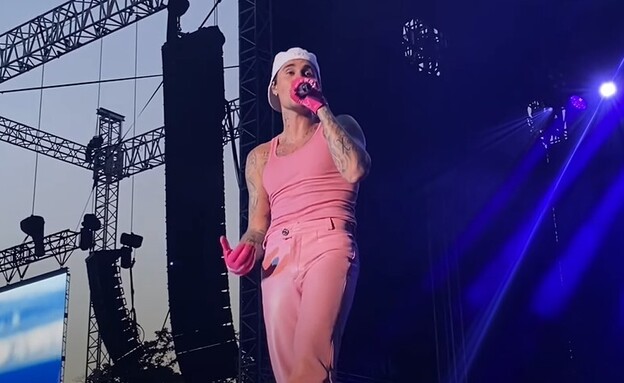 It is reasonable to estimate that the decision to make the deal at this time is related to a quiet period in the 28-year-old singer's career. Among other things, he postponed his "Justice" concert tour (including the concert in Israel) to an unknown date. This, following a health condition that does not allow him to move on stage, after he was diagnosed with Ramsay Hunt syndrome, a rare virus that also caused half of his face to be paralyzed.
In recent years, many artists have chosen to act this way and sell the rights of their repertoire for hundreds of millions. Among others, Bob Dylan signed a huge deal with Universal Music for an amount estimated at more than 300 million dollars, Sting also did one with the same company and for a similar amount. In the list of sellers you can also find Tina Turner, Paul Simon, Stevie Nicks, David Guetta and Neil Young.