To not miss any African news, subscribe to the newsletter of "World Africa" from this link. Every Saturday at 6 a.m., find a week of news and debates covered by the editorial staff of the "World Africa".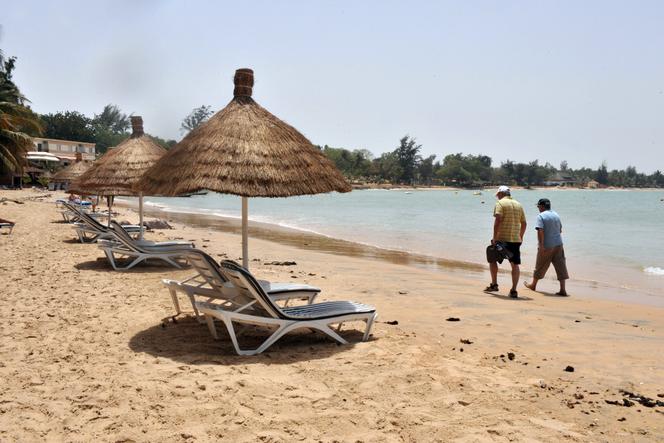 The temptation of the National Rally in a fringe of the French in Africa (3). In the middle of a sandy area still under construction, bowling greens have been installed in the shade of trees as temperatures begin to rise at the start of May. "Come on, we have to make a square there! »launches France, who did not wish to give his name.
This French retiree comes to play every day in this sports club in Saly, a seaside resort located 80 km south of Dakar, the Senegalese capital. The sleeve is tight, the faces concentrated. But at the end of the game, around a beer or a glass of pastis, tongues loosen. "We must put a brake on immigration, we cannot welcome all foreigners to France while industrialization is at a standstill"advance France, who voted for Eric Zemmour then Marine Le Pen during the last French presidential election.
Episode 1
Article reserved for our subscribers

Presidential 2022: these French people from Africa who voted Marine Le Pen
At 66, France has lived more than half the year in Senegal for ten years. First came on vacation with his wife and friends, he bought there in 2011, during their second stay, a house in a residence with swimming pool. "Life is much cheaper, as well as the house staff. But there is also stability, I feel safer here than in France"explains the Bordelais who worked in property renovation.
From Senegal, he says he is in favor of the abolition of dual nationality and family reunification in France. "Too much aid goes to immigrants who live off the hook in France… Foreign delinquents are outside. France is too lax"launches the pensioner, explaining not to be racist, "otherwise he would not live in this West African country".
"Here I have a rich social life"
In Saly, Erric Zemmour won more than 17% of the votes in the first round, just ahead of Marine Le Pen, the candidate of the National Rally (RN). In the second round, Emmanuel Macron obtained 61.3% of the vote (384 votes) against 38.6% for his competitor (242 votes). Very different results from the consular district which includes Senegal, Cape Verde and Guinea Bissau, where the Head of State won with more than 83% of the vote.
If the electoral list has 1,943 registered on the small coast, more than 8,000 French people are settled in the small towns of this coast lined with white sand beaches and coconut palms, according to estimates by Anne-Marie Liccioni, adviser to the French. abroad based in Saly. "Most are retirees with small pensions and looking to live in more dignified conditions"she explains.
You have 60.7% of this article left to read. The following is for subscribers only.