Chennai
oi-Vigneshkumar
CHENNAI: Information has been released about the raids conducted at the places owned by the film industry including cinema financier Anbuchezhiyan.
The house belonging to cinema financier Anbuch Cheliyan and his relatives were raided a few days ago.
The raid first started at the house of cinema financier Anbuchezhiyan following allegations of tax evasion.
2nd day of income tax audit in houses belonging to 5 film producers including Anbuchezhiyan
Raid
After that film producers Kalaipuli S. Thanu, S.R. Prabhu, Gnanavel Raja, T.G. The raids continued in the houses and offices belonging to Thiagarajan, Srinivasan and others from the film industry. The Income Tax Department conducted raids in more than 40 places across the state including Chennai, Madurai and Vellore.
Key points
The raid on Anbuchezhiyan's house lasted for about three days. Property worth several crores and unaccounted cash were allegedly seized during the raid. Moreover, the authorities also seized many important documents from there. The simultaneous raid on the premises belonging to many prominent personalities in the Tamil film industry has created a sensation.
200 crore revenue
In this context, the income tax department has given an explanation about the search conducted at Anbuchezhiyan's house. It was found that the film industry including Anbuchezhiyan hid the income of Rs.200 crores. The income tax department has also mentioned that the distributors hid the income from the theatres.
Cash forfeiture
The Income Tax Department has also informed that an unaccounted amount of Rs 26 crore cash was seized in the raids conducted in places like Chennai, Madurai, Coimbatore. Also, the Income Tax Department has claimed that gold jewelery worth around Rs 3 crore has been seized. It is said that the test is still going on in some places.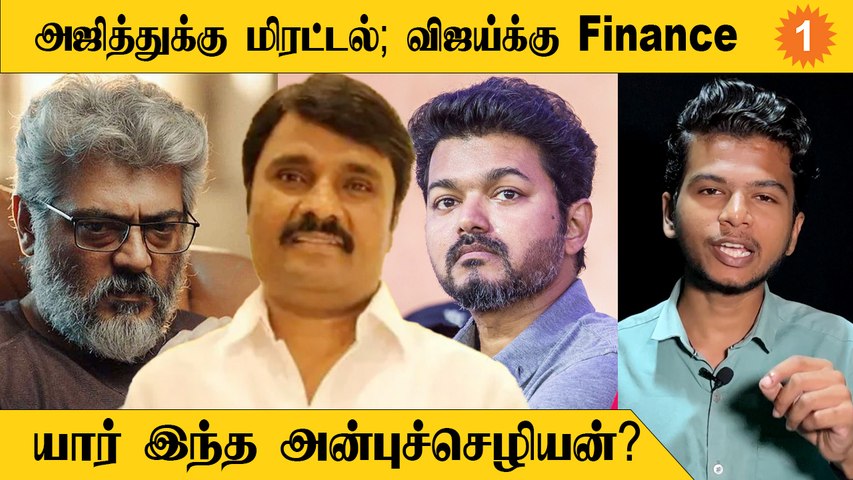 Story of Anbuchezhiyan | Finance arm of Tamil cinema *Crime
who is he
Madurai-based Anbuchezhiyan is an unshakable financier in the Tamil film industry. He distributes films under the name Gopuram Films and has also produced films in Tila. He released the recently released films Vikram and 'The Legend'. It is noteworthy that earlier in the year 2020, when the movie Bigil was released, raids were conducted on the places belonging to him.
English summary
Anbuchezhiyan IT raid latest news in tamil: (Income Tax department explanation about Anbuchezhiyan raid) Anbuchezhiyan raid latest.