The magic of Chinese sponsorships for Inter. In the week of the Superlega bubble, it circulates an analysis of a banker of the City Londoner who made from advisor to a consortium of potential buyers of the Nerazzurri club and that lights up a lighthouse on the revenues of the Suning group company in 2016-17, 2017-18 and 2018-19 seasons, contesting its validity. Report that Affaritaliani.it public and from which it emerges that from the first day it took control, the new Chinese property was able to generate a one-off revenue stream "from regional sponsors" for a staggering nearly 300 million euros: 27% of total revenues (also including capital gains from transfers in the transfer market), of which 131.4 million they came directly from a Suning intragroup contract e 165.6 million from alleged "third parties". Flows that theadvisor does not hesitate to define "Of dubious nature", profound anomalies that do not actually have a logical explanation. Unless, and this is one of the assumptions that can be made, those sponsors and those "time-limited" millionaire contracts served a purpose. That is to support the financial assets and bypass the grip of UEFA on financial fair play. The condition of balance of accounts necessary to be able to take the field.
Inter owner Zhang Jindong
It should not be forgotten that the'Inter (with the Roma) had been sanctioned by UEFA in May 2015 for failure to comply with the economic and financial parameters. From there, an agreement with the same European organization, the so-called settlement agreement, to be within the parameters by 2019. When he takes over Inter in 2016, Suning he knows that the scarecrow of accounts under surveillance looms over the team's head. It is therefore desperately needed increase revenues, as costs continue to run under his management.
Suning spares no expense in salaries and salaries. The costs of players and coaches fly. From 124 million in 2016 to 192 million in 2019. The rest of operating costs also rose from 211 million in 2016 to over 310 million in 2019. The only way to mitigate losses by respecting the agreement with UEFA is to increase revenues by the same amount, if not more.. Those of the TV rights they are multi-year and more than that they cannot be made to rise, the proceeds from competitions the part is in the financial statements of football clubs less relevant.
They remain sponsorship contracts and commercial activities, the only area in which they can find and soon new sources of income. And There you go, here it is with Suning the famous contracts of "sponsorship regionale" (Chinese). 87 million in 2017 and then another 100 million in subsequent years. IS the most consistent increase in Inter's total revenues.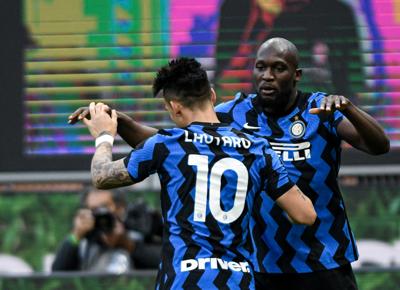 I balance sheets they speak clearly. Excluding capital gains from transfers of players to other clubs in the transfer market, before the Suning i era revenues core nerazzurri, in a rather trend flat, reach share 176.1 million euros for the year ending 30 June 2015 e 186 million in the following 12 months.
On 28 June 2016, Inter changed ownership: overall at the end of the three subsequent financial years (30 June 2017, 30 June 2018, 30 June 2019), the club managed to "Chinese sponsorships" worth 297 million euros, impressing a amazing 46% core revenue growth (297 million out of 651.5 million). They are to be noted though a series of anomalies.
The first: these are clubs that have little to do with football. The 10 million-a-year contract is with FullShare Holding a group that has activities in the hotel and tourism sector in South East Asia. Then there is the contract with King Down Investment, better known as Donkey Mother, an online travel agency with the Ivmama brand. Then there is the sports marketing company Beijing Advertising, better known as iMedia. And finally, a non-specific Chinese company that insures in addition to fee € 10 million, a € 25 million annual contract to advertise the Inter brand in China, Malaysia, Singapore and Indonesia (coincidentally the same country of origin of the previous property, Thohir, who do not think of resorting to the complex architecture of "regional sponsorships" in the Asian area.
(Continued: the anomalies in the regional sponsorship contracts)