After the strong rises on Tuesday, the Stock Markets begin a new session in which all the leading role will be for the meeting in which this afternoon, with the European markets already closed, the Federal Reserve (Fed) faces more complex decisions : follow his plan to raise interest rates or give in to market pressure, fearful of the risk of recession after the outbreak of the banking crisis in recent days.
Volatility will be the protagonist of the session, with the Ibex-35 losing a slight 0.2% in line with the European stock markets in the early stages of trading, with 9,000 points at stake.
The banks, which yesterday led the rises with advances that exceeded 7% in some entities, are at the forefront of falls this Wednesday. Unicaja and Bankinter lost more than 1%, with moderate losses for the rest of the sector except for Banco Santander, which led the increases in the parquet with an advance of 0.7%.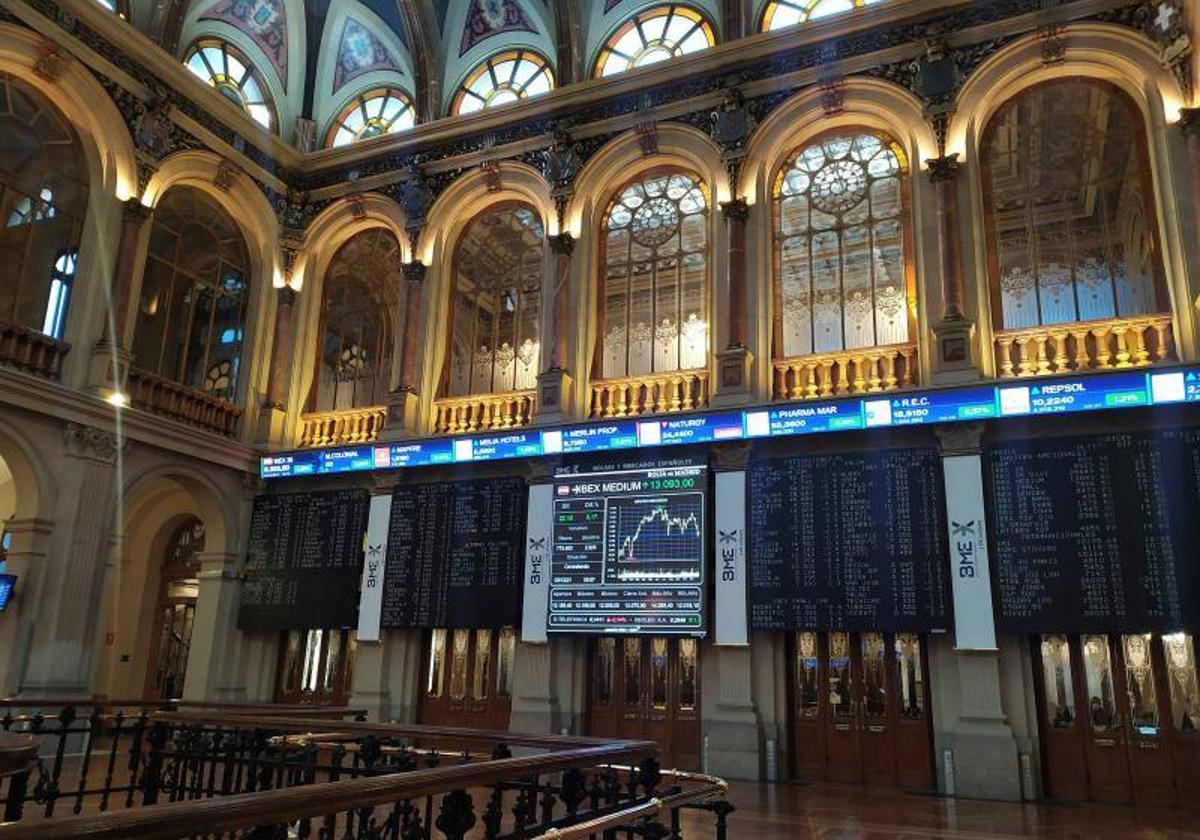 Consensus expects the Fed to eventually raise interest rates by another 25 basis points – below the 50bp anticipated before the Silicon Valley Bank (SVB) crash. "The rise in rates is a drag on growth and the most directly exposed sectors show very strong signs of slowing down," warns the manager Ostrum AM in an analysis report.
The firm agrees with other analysts that despite the recent calm in the market, there are still risks, pointing directly to the flight of deposits from the smaller entities to the "better regulated" large ones.
For this reason, and in exchange for the interest rate hike (if it finally occurs), the Fed Chairman, Jerome Powell, is expected to reinforce his speech of firm support for the country's banking sector and, above all, send a clear message of that the central bank will do whatever is necessary to help any entity in trouble, with a focus on the regional sector.
This same Tuesday, the US Treasury Secretary, Janet Yellen, opened the door to the possibility of protecting all the deposits of banks in trouble, against the limit of 250,000 euros established up to now, as they already did with those of the SVB. A message along these lines from Powell would be very well received by investors, who are also expecting greater precision regarding the future of monetary policy.
Meanwhile, in the raw materials market, the price of a barrel of Brent repeats its falls and is now trading at 74 dollars, while West Texas in the United States is trading below 70 dollars, in a new sign of price weakness given that reflects investors' fear of a new cycle of economic slowdown.