Udhayanidhi, the grandson of M. Karunanidhi, who was an important personality in Indian politics, son of the current Chief Minister M. K. Stalin, member of Legislative Assembly, youth secretary of DMK, actor, president of major Tamil film publishing company, editor of Murasoli magazine, Udhayanidhi is developing as an important role in the governance of Tamil Nadu. Stalin.
He is a politician who strongly criticizes the opposition parties and dominates the film industry along with politics.
He has once again been given the post of Youth Secretary of the Dravida Munnetra Kazhagam, confirming his political presence once again.
There is a demand within the DMK that Udhayanidhi Stalin should be given a ministerial post. Ministers like Anbil Mahesh, Dindigul I. Periyasamy passed resolutions in this regard in their districts a few months ago. Udhayanidhi said in a statement at the time that this was creating 'embarrassment' for him. But political watchers say that it is only natural that he becomes a minister or is given other responsibilities in the government.
Journalist Mani says Udayanidhi Stalin is a "prince in waiting".
"Nobody can deny that Udhayanidhi is part of the power center in DMK," says journalist S. P. Lachumanan.
Political commentators also agree that being the DMK chief's son gives him extra weight.
"It is only natural that the next successor has been unofficially announced to gain importance," says S. P. Lachumanan.
At the same time, critics point out that most of India's parties are in a position where one party cannot accuse another party of succession politics.
"Succession is a basic feature of Indian politics. It is generally accepted beyond whether it is good or bad for politics," says journalist Mani.
Many questions arise such as whether Udhayanidhi Stalin has done anything to overcome the criticism of being a successor, whether he can work in politics and the film industry simultaneously for a long time, what are the challenges and obstacles for him when he comes to full-time politics.
Is Udayanidhi progressing faster than M.K.Stalin in the party?

When DMK first came to power in the 1960s, M.K.Stalin started his political activities. He had to wait for a long time before contesting the elections and taking office as a representative of the people.
After that, he rose to the next steps as Member of Legislative Assembly, Mayor, Minister of Local Government, Deputy Chief Minister, Party President and Chief Minister. But Udayanidhi Stalin did not need such a long wait.
After announcing her entry into politics in 2018, she was appointed Youth Secretary the very next year. He became a member of the Legislative Assembly two years later. There are also talks of making him a minister.
"Udayanidhi Stalin's path was not as difficult as that of M.K. Stalin. There seems to be a rush to prepare him," says Mani. "In politics, it is natural that progress is easier when successive generations come," he says.
Did the DMK accept Udayanidhi?
There is a criticism of Udayanidhi as heir. But political commentators believe that it is gradually weakening.
Udayanidhi's criticism of the central government's failure to fulfill its promise to build the Madurai AMYS hospital during the 2021 assembly elections gained widespread attention. Political commentators feel that he is strengthening the DMK with such an approach. "He was not forced into the party," says S. P. Lachumanan.
Can you be active in politics and on screen?
During the DMK rule in 2008, Udhayanidhi entered the film industry by producing the film Kuruvi starring actor Vijay and actress Trisha. The following year, he made his on-screen debut in the last scene of Suriya-starrer Aadhavan. In 2012, he started acting as a hero in the film Eru Kal Eru Geem.
Red Giant Movies, the company headed by him, is now releasing major films of the Tamil film industry. Beast, Annatha, Vikram, Tiruchirampalaam, Love Today, Sardaar, Vendu Tananthu Kadu, Dawn, Rocketry are some of the recent films of the company.
Udayanidhi, who is a strong critic of AIADMK and Bharatiya Janata Party on party platforms, talks about collection accounts with statistics in film programs. He is acting as the lead in new films and releasing them.
But the DMK itself is unhappy that Udayanidhi is involved in the film industry and politics at the same time. Recently Minister Shekhar Babu made a demand on a platform in front of Udayanidhi that he should "come into full-time politics".
Political commentator S.P. Lachumanan sees the same aspect in a different way. "[அரசியல்] It is not good for him to cross the border and penetrate deeply into cinema. It is not good for DMK either," he says.
"During DMK's rule in Tamil Nadu from 2006 to 2011, there was widespread criticism that Karunanidhi's family controlled the film industry in the last three years. There was truth in that. That was also a reason for the loss of power in that election." Says SB Lakshmanan.
Political experts believe that the next field is being prepared for Udhayanidhi Stalin in DMK. At the same time, the 'senior leaders' predict that not everyone will give up easily and that Udhayanidhi may face tough times.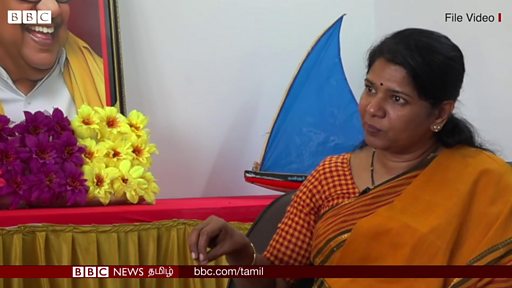 BBC Tamil on Social Media: