In last week's conference, Motorola not only brought the X30 Pro with 200 million pixel cameras, and the third-generation folding phone razr 2022, but also launched the S888+ sub-flagship S30 Pro, and in addition to the first two phones, there will be an international version. , the S30 Pro may also be launched in international markets under the Edge 30 Fusion name.
▲ Motorola Edge 30 Fusion spy photos provided by Evan Blass.
The whistleblower Evan Blass shared the color renderings of the Motorola Edge 30 Pro codenamed Tundra on Twitter a few days ago. Sharp-eyed netizens will definitely find these photos familiar, because basically he is the S30 Pro released in China last week. Version changed the name.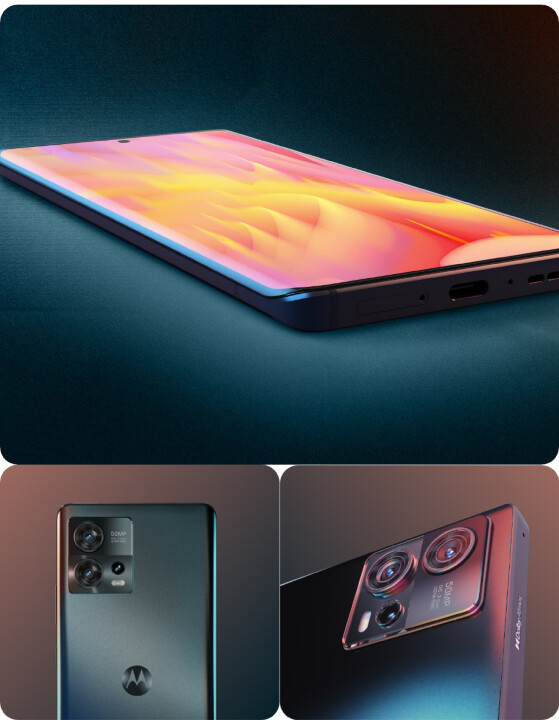 If the specifications of the international version remain unchanged, the Motorola Edge 30 Pro will use the Qualcomm S888+ processor, and have a 6.55-inch curved surface, 144Hz and 10bit color depth AMOLED screen, and 50 million pixels with 12 million ultra-wide angle and 2 million pixel micro However, according to the past situation, the Edge 30 Pro is out of China, and the price may not be so admirable.
Citing source:Evan Blass