JD ​Central Launching the Save the World program "6.18 Super Joy" Ready to release the most powerful bang deals Continuing from the mid-year shopping fair from the beginning of June, bringing good promotions, great deals, ready to release in full max. Super heavy duty Ready to explode with full shopping power with deals, discounts of up to 90%, from 18 – 20 June only.
JD ​Central has an army of super deals covering a wide range of categories. including fashion products, clothes, shoes or electrical appliances such as fans, refrigerators, washing machines including ATK test kits and masks or even cat food, bring it to arrange a promotion with products from famous brands, the most popular, and the most powerful shopping, such as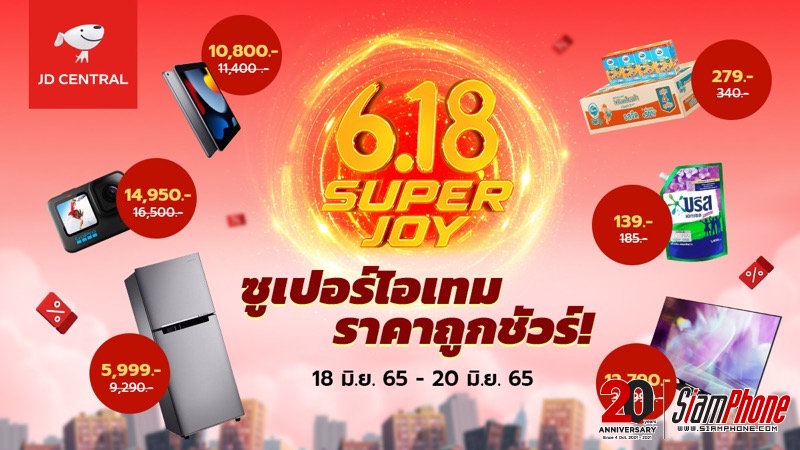 SAMSUNG Smart TV 4K UHD, model 55AU7700KXXT, size 55 inches, special price 10,390 baht
LG top-loading washing machine, model T2313VS2M, capacity 13 kg, special price 8,198 baht
Apple iPhone 13, Blue color, 256GB capacity, special price 29,999 baht
ADIDAS men's running shoes ULTRABOOST 21 white size 8UK special price 3,779 baht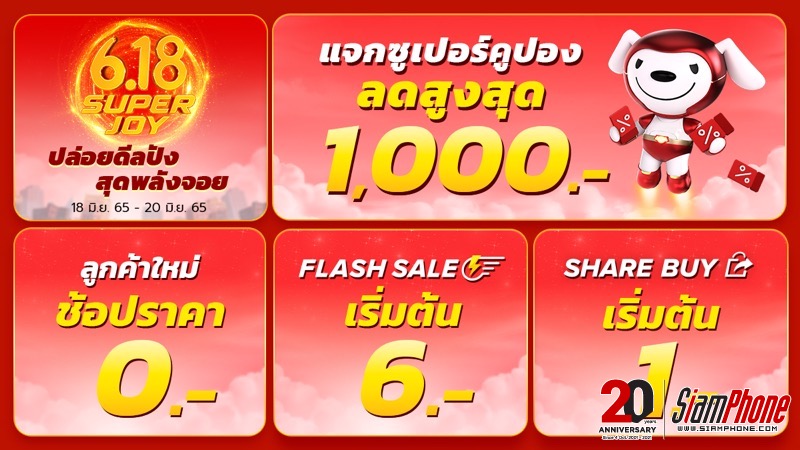 JD ​Central Still releasing power without a vest Play as a shopaholic's favorite superhero. guarantee for sure with a lot of super special deals Not afraid to lose to anyone, whether
Super deals up to 90% off
Super coupon, discount up to 1,000 baht
super item Guaranteed authenticity
Flashsale with special price products 618 baht
JD POINTS CASHBACK Shop up to 100% discount
Mad Rush Shop for products, deals, fast, great prices.
Let's explode the power of shopping to be more popular than ever. From 18 to 20 June 2022 at https://u.jd.co.th/ttKZVP7
Related articles
Follow the news Siamphone.com at