A film directed by a woman has been chosen by a panel of experts as the best film of all time. But the woman who created it is no longer alive to know this glory.
"Jeanne Dielman, 23 quai du Commerce, 1080 Bruxelles" (Jeanne Dielman, 23 quai du Commerce, 1080 Bruxelles) directed by Belgian Chantel Akerman has topped the British Film Center's "Sight and Sound" poll.
This is the first time a film directed by a woman has made it into the top ten.
The once-in-a-decade poll has been regularly criticized for its lack of diversity.
Citizen Kane, directed by Orson Welles, has been chosen as the best film for 40 consecutive years. Later, in 2012, it was adapted into Alfred Hitchcock's Vertigo.
In 2012, Citizen Kane was overtaken by Alfred Hitchcock's Vertigo.
What is the story of Sean Dielman?
Sean Dielman was released in 1975. The story of this movie is about a Belgian maid who becomes a sex worker for her livelihood and kills one of her clients. The film has a total running time of three and a half hours.
Although the film was not as well known outside the critical world as previous winners, it was hailed as a masterpiece and a masterpiece of feminist cinema. Jeanne Dielman, 23 quai du Commerce, 1080 Bruxelles Chandel Akerman, who directed the film, died in 2015 at the age of 65.
Screen critic and author Lillian Crawford served as one of the selection committee. Talking about this film, she said that it was a film that must be mentioned by those who talk about feminist cinema.
"I will not say about the movie Sean Deelman that only those who want to enter the film industry should watch the film. I would say this is the first film you must see," he told the BBC.
Which are the top 5 movies?
"It's an absolutely essential film for learning (cinema), when thinking about cinema, when you want to see experimental films, when you want to see films made by women, when you talk about the history of feminist cinema," she said.
In an article for the British Film Institute, Laura Mulvey, professor of cinema studies at Birkbeck University, called the vote a sudden change. The poll has been conducted every decade since 1952 on behalf of the British film company's magazine Sight and Sound.
The organization has faced criticism in the past for the lack of diversity in the top 100 films chosen for the poll and the experts participating in the poll. Of the 100 films shortlisted for the 2012 poll, only two were directed by women. Sean Dielman's film was one of them.
A 2012 film titled Touki Bouki by a black director Jibril Diab Membate was also released. Poll participants have increased in number and diversity in recent years. This year, 1639 film critics, film professionals and academics were asked to choose ten films each.
In this poll, last time's winners 'Vertigo' (Vertigo) took the second place and 'Citizen Kane' (Citizen Kane) took the third place. Yasujiro Ozu's 'Tokyo Story' took fourth place. It was followed by Wong Gar Wai's 'In the Mood for Love' which took fifth place.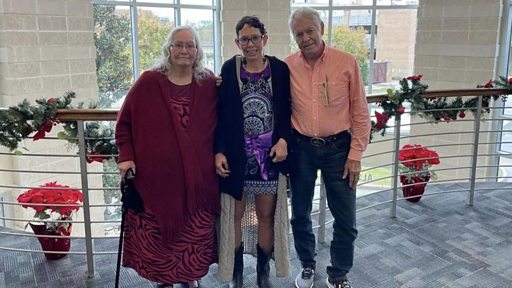 BBC Tamil on Social Media: