In the shadow of the Moshe celebration and the complicated situation in which the club finds itself, Betar Jerusalem will try to break away from the rush and concentrate on the game against Hapoel Hadera this coming Saturday.
Koeman was of course asked about the affair with the owner at the opening of the trip: "Of course we have people within the club who deal with the issue more than I do. My job is to take care of the team, that's my job as a coach. Of course we talked about it in the group but we need to move on. "We have a busy schedule ahead of us. I want to see how the young players function. I like to focus on my work and that's the team."
"We talked to the players, we had a long break and of course we talked to them about what was happening. In the end we can not use it as an excuse. We have to move forward no matter how bad it is. The players and I will be judged by the game. We must concentrate on the pitch. "It's nice that this is happening. It's another bad publicity for the club."
"I live here every day and I do not think I will leave the club. We have a difficult game plan ahead of us. No one knows what will happen in the future. I know they are trying to sell the club. I have no influence on the issue and if I invest my energy in these issues, I will not I will be able to sleep. "
"I respect every human being. I have heard about the problem with bitter kamsu. I respect everyone and everyone should do it anywhere in the world and that way we will have less talismans. He does a good job for us and everyone must respect him."
"I knew before I arrived that it's not a simple club, a club that's always in the headlines, but even at my age you're still learning things. I live from day to day, we'll see what happens in the future. I know if there are no new owners, the club could have big problems. I think I'm currently the boss at Betar. I'm in daily contact with Ohana. "
Itamar Nitzan: "We don't have too much to deal with in the affair around. If we concentrate on it and all our energies go to it and not to what we have influence over it. We need to be professionals."
Sale of players in January: "We do not know anything about it. If they start selling players it will do very bad for the team and hurt us. These are things I personally can not influence. We have to live from day to day because if we look too far and suck all the problems, nothing good will come out "We can be the bright spot in this situation."
Ahead of the game against Hadera: "I don't think the break hurt the momentum. It gave us time to get even better. I think the momentum is maintained and the upcoming game is super important for us and we need the crowd with us."
Attitude to Kamso Mara: "He's one of us and he's so proud to be with us. He's ours, he's with us, he's having fun here and that's the story over."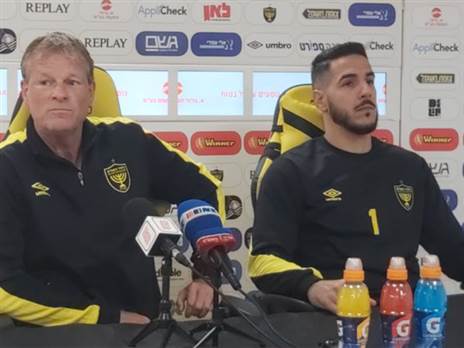 Coman and Nitzan. Want to concentrate on football
Earlier, Israel national team coach Willie Rotensteiner, assistant Marco Belbul and their team arrived for the team's morning training. The five arrived to examine the assistant coach, Gal Cohen, during the certification phase of the pro course in which he is participating. Rotensteiner said before training: "Seeing this practice done with mature players is a huge advantage. I thank the team's coach, Erwin Koeman, who made this possible and thus helps the development of football in Israel. "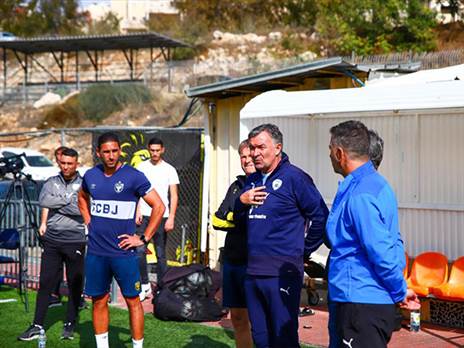 Rotensteiner visits training (Betar Jerusalem official website)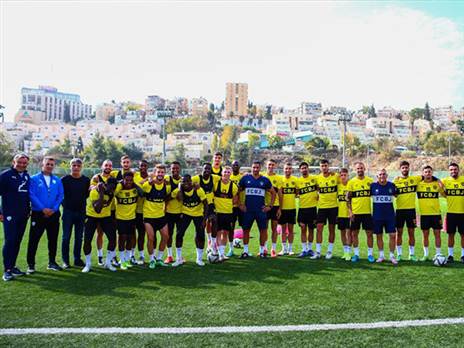 Compliment Koman (Betar Jerusalem's official website)
.