Television
oi-Ranjina P Mathew
|

Television has a lot of importance in everyday life. Elderly and housewives who do not rely heavily on smartphones spend most of their time with television. Family audiences are also the most influential contributors to the growth of television. Serials are the most watched program on television. Many serials are being aired in Malayalam on various channels. Only after the serial is over do the songs, movies and reality shows have a place among the family audience.
Because the serial is influencing a lot of ordinary people, the serial stars also have a large family audience as fans. One of the most talked about issues recently was the jury's decision not to award the Best Series and Second Series awards at this year's State Television Awards. The jury came to such a conclusion that there was nothing of artistic value. The jury said at the time that it was "deeply concerned" about the misrepresentation of women and children in television series.
Also Read: 'What to do for loved ones, cheating will not be forgiven', there is a Nayantara like this!
The incident caused a lot of protest among the serial actors. Several senior serial actors had come out in protest of the jury's decision. Minister Saji Cherian and others have also called for censorship of serials shown on television today. Now the serial star Dr. Shaju has expressed his opinion on the subject. Shaju, who has been working in the serial industry for more than 22 years, said he does not agree with the view that serials should be censored.
According to Shaju, the serials do not show any violence, abuse, child labor or drug abuse against women and the authorities do not understand why censorship is required. 'You can not see any bullying, violence, child labor, drugs or intoxicants in the TV series. Some channels even have strong instructions … that even scenes that harass or harass women should not be shown on TV. On top of all this, what's there to censor in a series? ' Shaju asked.
Also Read: 'Some pain can make a big difference', says the star's trainer about imagination!
'Family audiences watch serials only for entertainment. I have never seen anyone go astray or try to imitate me by seeing some of the scenes in it. The average serial viewer does not think that the scenes in the serials are imitations in life, 'said Shaju. Shaju also commented on the limitations of not being able to bring realistic stories and methods into the serial. Shaju responded that TRP rating is always a topic and that ratings are needed to keep the channels running. 'We're missing something in the current series … right. For me, TRP is the main reason for that. No channel is willing to experiment with a super realistic story. Give it a slot … without TRP pressure … we have life-affirming stories and artists who can present it beautifully. We can bring back that old time too, "said Shaju. Earlier, when asked about the declining quality of the serial, actor Rejan Rajan said the same. In a recent interview, Rajan Rajan had revealed that when quality serials are brought in, people are not watching and the TRP is steep and it affects the very existence of the channels and that is why spices have to be included in the serials.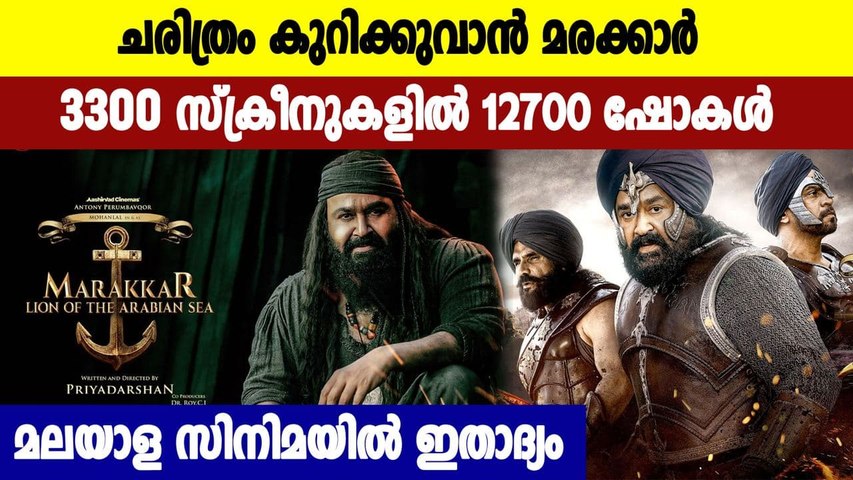 Marakkar: Arabikadalinte Simham with huge release worldwide
Also Read: 'There was an attempt to pinch Prithvi on the bamboo in' Amma ', Dileep did not act against Prithvi', Mallika!
English summary
kudumbavilakku fame Dr. Shaju opinion about the ongoing serial censoring controversy
Story first published: Sunday, November 28, 2021, 18:31 [IST]