Eckernforde • These photographs by the dpa news agency were taken at the end of this November in northern Germany – in Schleswig-Holstein, where a burial was discovered in the middle of a recently harvested field in the commune of Gosefeld, the age of which is estimated by German archaeologists to be approximately 5,000 years. Scientists note not only the very good condition and preservation, but also the impressive size of this large megalithic tomb.
It was found near the town of Eckernförde during planned works – during the preparation of this field for transfer for development. According to the rules, such sites in Germany must first be surveyed by archaeologists. This time, the efforts were not in vain. Excavations are expected to last until the end of the year. The farmer who cultivated the land, after the find, said that in this place the plow was constantly clinging to something, but he did not suspect the historical value of the large stones that were almost on the surface.
Archaeological find in northern Germany. Photo
This large megalithic tomb is about five thousand years old.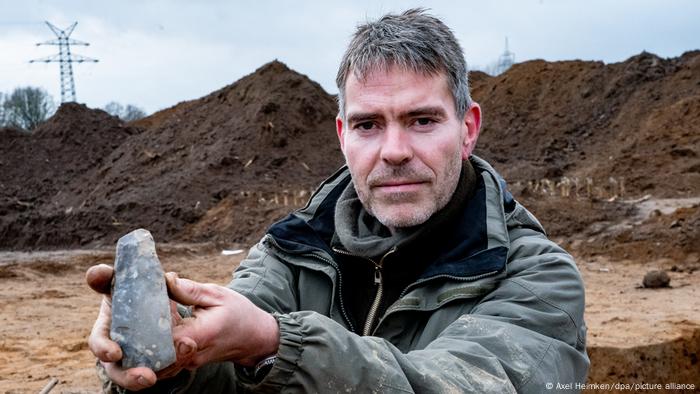 Ringo Kloss shows a stone ax found at the excavation site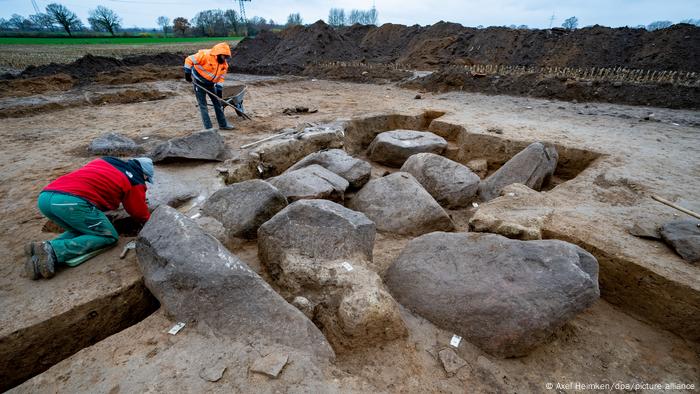 Excavations will continue for some time – possibly until the end of December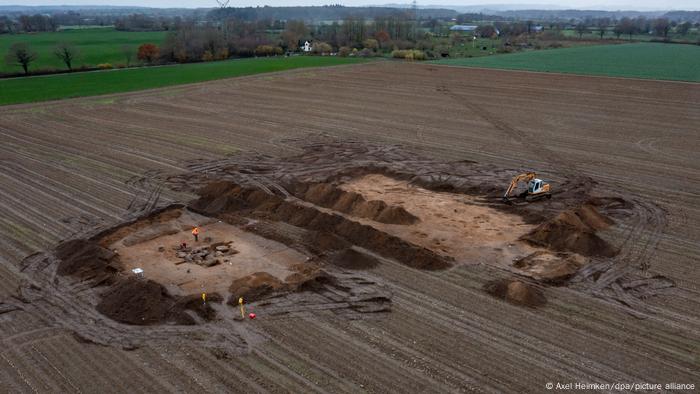 Houses will be built on this field
As excavation leader Ringo Klooß pointed out to dpa, such well-preserved Late Neolithic tombs are very rare. Over the centuries, many were destroyed after discovery: the stones were used as building material – in whole or in parts, that is, the boulders were broken. The tomb is in its original place – only the stones, standing upright, fell and were covered with earth.
Judging by the fragments of pottery, the tomb was erected during the culture of funnel-shaped cups, which was common in Frisia, Jutland and the southern coast of the Baltic Sea around 4000 – 2700 BC.
Another find, but from a different era – a stone ax made of flint – suggests that in a later period the tomb was cleared, that is, freed to be used again, but scientists will make final conclusions after the excavation is completed.
See also:
.