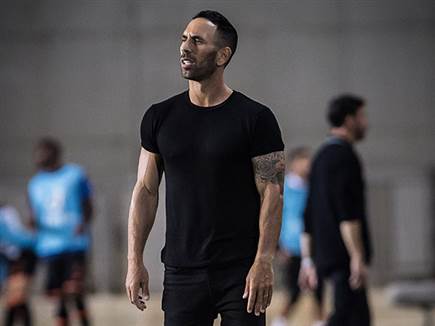 In the five seasons in which Hapoel penetrated part of the Premier League, it has yet to win the title and is currently two games away from it. Tonight (Wednesday) they will meet Maccabi Netanya for an intriguing match for the right to meet Hapoel Tel Aviv or Hapoel Beer Sheva for the battle for the third most important title in Israeli football.
Assaf Nemani will play in the strongest team at his disposal. The injured Sa'ar Padida Yadar, Mohammad Khativ and Gilad Abramov who were in doubt, were trained for the game and will be in Hadera's 11. The team will continue with the formation of the three brakes, where a surprise is expected in the front: the young Eyal Chen, who arrived on loan from Maccabi Tel Aviv, has been practicing in recent days.
Chen made two appearances in all competitions this season, but showed improved ability in training. The professional team builds on his speed and understands that Netanya will hold the ball and Hadra will play on passing and bursting attacks.
Hadera is excited for tonight's game: "For us, the Toto Cup final is like the World Cup final. Two games from history." The financial aspect is also significant and advancing to the final will bring an additional NIS 200,000 into the club's coffers.
Estimated composition: Ruby Levkovic; Dia Lavabidi, Philip Ipola, Jonathan Sisa, Ido Levy, Kalman Strom; Menashe Zalka, Gilad Abramov, Sami Burard; Eyal Chen, Mohammad Khatib.