By the end of 2022, the total amount that companies in the world will spend on digital advertising is expected to reach more than 570 billion dollars. This insane amount, which is only increasing over time, illustrates how many companies depend on digital advertising to succeed. As of today, the advertising platforms that take the largest market share are Google, which is also responsible for advertising on YouTube and Facebook through which they also advertise on Instagram and recently also on WhatsApp.
But for B2B companies the picture looks a little different. There is one platform that wins big when it comes to digital advertising for companies, and that is LinkedIn. About 86% of B2B marketers use LinkedIn for advertising, and when it comes to lead generation, this social network is responsible on average for no less than 80% of leads. This status of almost a monopoly creates a difficult situation for B2B advertisers.
LinkedIn's relative advantage stems from the very precise targeting capability that the platform offers. Unlike other platforms, LinkedIn allows advertisers to target people by functions such as HR, Finance, Development, etc. Every self-respecting B2B company knows who the personas within a company are that need to be reached in order for them to eventually lead to a sale, and LinkedIn, as mentioned, knows how to deliver the goods.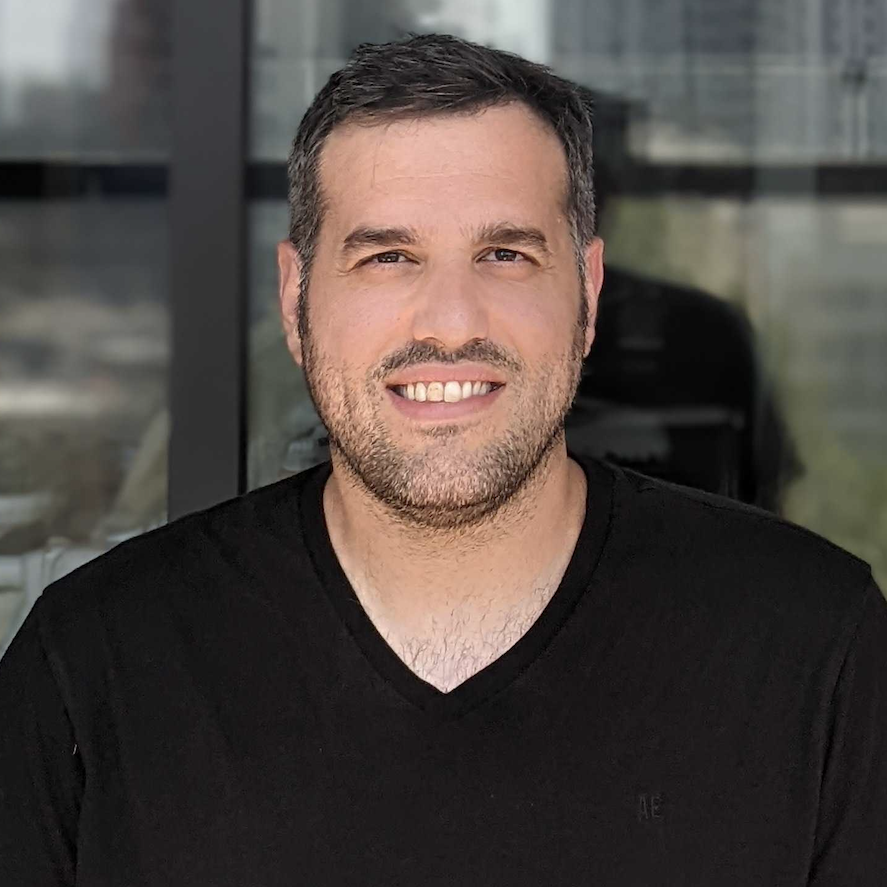 But the problem is that the competition on the platform is constantly increasing, and with it the prices. Advertising costs at the quarterly level are relatively cyclical. Quarter 1 will always be cheaper than Quarter 4 that preceded it. But if you look at the prices in YoY terms, for example, the 1st quarter of this year versus the 1st quarter of last year, you see a constant increase in prices that makes it very difficult for many companies to consistently reach their targets. Especially if you look at the activity of startups, where the goal is aggressive growth in sales goals and correspondingly in marketing goals.
How can you deal with the constant increase in competition and prices?
Beyond hard work, innovation and creativity in the nature of advertising, there are some relatively simple ways that can help any B2B company succeed in reaching the target audience without impoverishing the company:
LinkedIn's ability to generate highly accurate audiences for B2B marketers has been known for quite some time. Therefore, they created third-party tools that allow you to export the audience from LinkedIn to other platforms. Thanks to such tools, it is possible to create audiences according to a precise target, but share it with other advertising platforms, such as Facebook for example. Thanks to such tools, it is possible to reach the target audience, even if not 100% matched, with much cheaper ads on Facebook.
Among quite a few B2B companies today, the role of the digital marketing department is to feed the system with leads, which are passed on to the sales people, who will contact them and try to lead to the closing of deals. Companies invest a lot of resources in the production of leads, this is a very convenient way to measure campaigns and marketing actions in general. But in practice, what is really interesting to B2B companies is the ability of marketing to lead to transactions, or at least generate conversations or demonstrations. Therefore, in order to prevent a constant increase in prices and erosion of the target audience, campaigns designed to "cultivate" the target audience should also be integrated into the lead generation processes. That is, to divide the investment in campaigns into those designed to generate leads, and to campaigns designed to help the target audience get to know the product better, understand its usefulness and advance faster in the sales process. The content presented in such campaigns will be a little different, their goal is not to lead to filling out a form, but to create and strengthen the potential customer's awareness of the product's capabilities.
It is true that LinkedIn makes it possible to create persona-based audiences easily, but it is not the only platform through which you can reach the right audience. On YouTube, for example, you can target people based on the videos they've watched or which channels they follow. The meaning of such targeting is that you can accurately select videos that most likely appeal to the advertiser's target audience and target those people with marketing videos. For example, let's say there is a company that sells a product for making videos easily, that company could target people who watched videos explaining how to produce effective advertising videos, or videos comparing video creation tools for companies. In this way, the advertising company will be able to reach an audience that is relatively likely to be interested in the product they produce. On YouTube, unlike LinkedIn, advertising costs are still relatively low, and thus it is possible to reach our target audience without impoverishing the company's coffers.
Most advertising platforms allow you to upload a list of leads to generate an audience of people with similar characteristics. On LinkedIn, Google Facebook and some other platforms, it is relatively easy to upload a list of contacts from a customer relationship management system (CMS) in order to create an audience of people with many launch points. Of course, when using this tool, you should always take the leads in the system that were able to progress in the pipeline, with priority given to those who actually purchased the service. Thus, relatively easily, we can target audiences very similar to our target audience outside of LinkedIn.
Sponsored advertising and emails are constantly used by B2B marketers, but many of them do not give enough importance to the power of organic promotion. Search optimization, SEO, is seen as a very effective tool when it comes to B2C products, especially when it comes to software, applications, and the gaming industry, but organic promotion has tremendous potential for companies that market B2B products as well. The way to produce an effective organic marketing system is to divide the effort into different stages in the panel. Every company knows that in order to be successful their website needs to appear first when searching for the brand name, but to use SEO in a truly effective way, you need to look at the different stages of the sales process. For example, part of the target audience is not at all aware of the benefits or capabilities of the product, therefore a good organic promotion will create pages that talk about the questions or solutions that the same target audience may be looking for on the web without being familiar with the product at all. At the same time, there are people who are already aware of the solution that the company offers, and they will look to delve into the capabilities and understand the benefits – for them, too, you need to produce suitable content that will be properly promoted organically. Finally, there are those who are already debating whether to purchase the product, for whom content should be promoted that compares the company's solution to other solutions or presents case studies of the product with other companies. Correct use of organic promotion can also lower the company's general advertising costs, but more than that – it can also help promote sales.
In conclusion, the role of the B2B marketer is becoming more critical, correspondingly the cost of success is also increasing. The way to solve this problem is to try to be creative both in the content itself, but also in the different tactics that can be applied to meet the goals that the company strives for.
Yativ Abenthal is Demand Generation Lead at Gloat