Entertainment news
Lucifer's Telugu Remake, New Song with Stunt Scenes
Directed by Prithiraj Sukumaran and starring Mohanlal as the lead, Lucifer is a thrilling movie for Malayalees. Murali Gopi has written the screenplay of the film. In the film directed by Prithvi, in which Mohanlal broke the scene, he came in a completely different getup and look.
Bollywood actor Vivek Oberoi played the role of the villain. Both of them gave a good performance in the film. Full of action magic, Lucifer is still a new movie for Malayalees.
The Telugu remake of the film is made with Chiranjeevi in ​​the lead role. Salman Khan, Nayanthara, Murali Sharma and others are also appearing in other roles. Prabhu Deva also appears in a song scene.
Lucifer fans were curious to know how the Mohanlal Aranguvana movie would be filmed in Telugu. The new lyric video from the movie is out now.
The new song is a remake of the factory fight scene from Lucifer. In this scene, which is not likely to be easily forgotten by anyone who has seen Lucifer, Prithvi made the scene complete by invoking Mohanlal, a complete actor.
But when it comes to Telugu, the stunt scene is rendered in a very supernatural way by Chiranjeevi. The fans are asking whether this scene that shook the theater was a little overdone when it came to Telugu.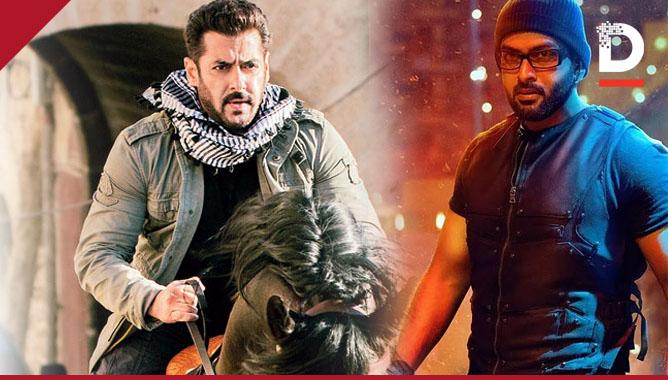 Chiranjeevi, who is replacing Mohanlal, has already been taken on air by the Malayalee audience. No doubt more trolls will arrive with this song scene out. Even when the teaser and lyric video were released earlier, there were many trolls against Chiranjeevi and Salmal Khan.
The lyrics are composed by Ananta Sriram and the music is composed by Srikrishna and Prudhvi Chandra. Salman Khan is playing the role played by Prithviraj in Godfather. Nayanthara is replacing Manju Warrier. Puri Jagannath and Satyadev Kancharana are also appearing in important roles in the film.
The film is directed by Mohan Raja. The film is produced by Ram Charan, RB Chaudhary and NV Prasad. The film's music is composed by Thaman S.
Content Highlight: lucifer movie telugu remake new lyrical video out