Maccabi Netanya, the first team to complete its purchasing campaign in the summer, opens its training tonight (Sunday) for the 2022/23 season and before that also held a press conference with the participation of coach Bnei Lem and professional manager Almog Cohen.
The yellow-blacks finished last season in fourth place and returned to Europe after a decade, when on July 21 they will travel to Turkey to meet Istanbul in Shakhtar as part of the second qualifying round of the Conference League. A week before, Netanya will host Maccabi Tel Aviv in the European game, on the ticket to the Toto Cup semifinals.
In the past month, Netanya has added Liran Rotman and Itamar Nitzan from Betar Jerusalem, striker Gil Yitzhak from Hapoel Kfar Saba and foreigners from Germany, Erich Barko and Florian Harthertz.
Thousands of fans of the team came to practice and many of them also entered the lawn and lit torches and smoke grenades. Bnei Lem was photographed with fans, Omri Gandelman was carried on his hands and the newcomers also received love.
Bnei Lem He said in his opening remarks: "We want to present our exciting and delightful football, provide good games and good results, and we must step up and upgrade a little more this year. To upgrade is to develop a tradition, that is our goal. Tradition is to be in Europe next year as well. We have a good team, "An audience that brings points and I believe we will represent good and fun football. If we do that, there is no reason why we should not be in good places. All Israeli football enjoys Maccabi Netanya."
About the team last summer: "The fact that we kept most of the staff and brought in excellent players, there is no reason not to continue our path. Thanks to Almog and Eyal. Maccabi Netanya is a great club and a great team. It is true that it was not a title for 40 years, "The fact that Almog Cohen managed to bring three players from Germany here, that says it all."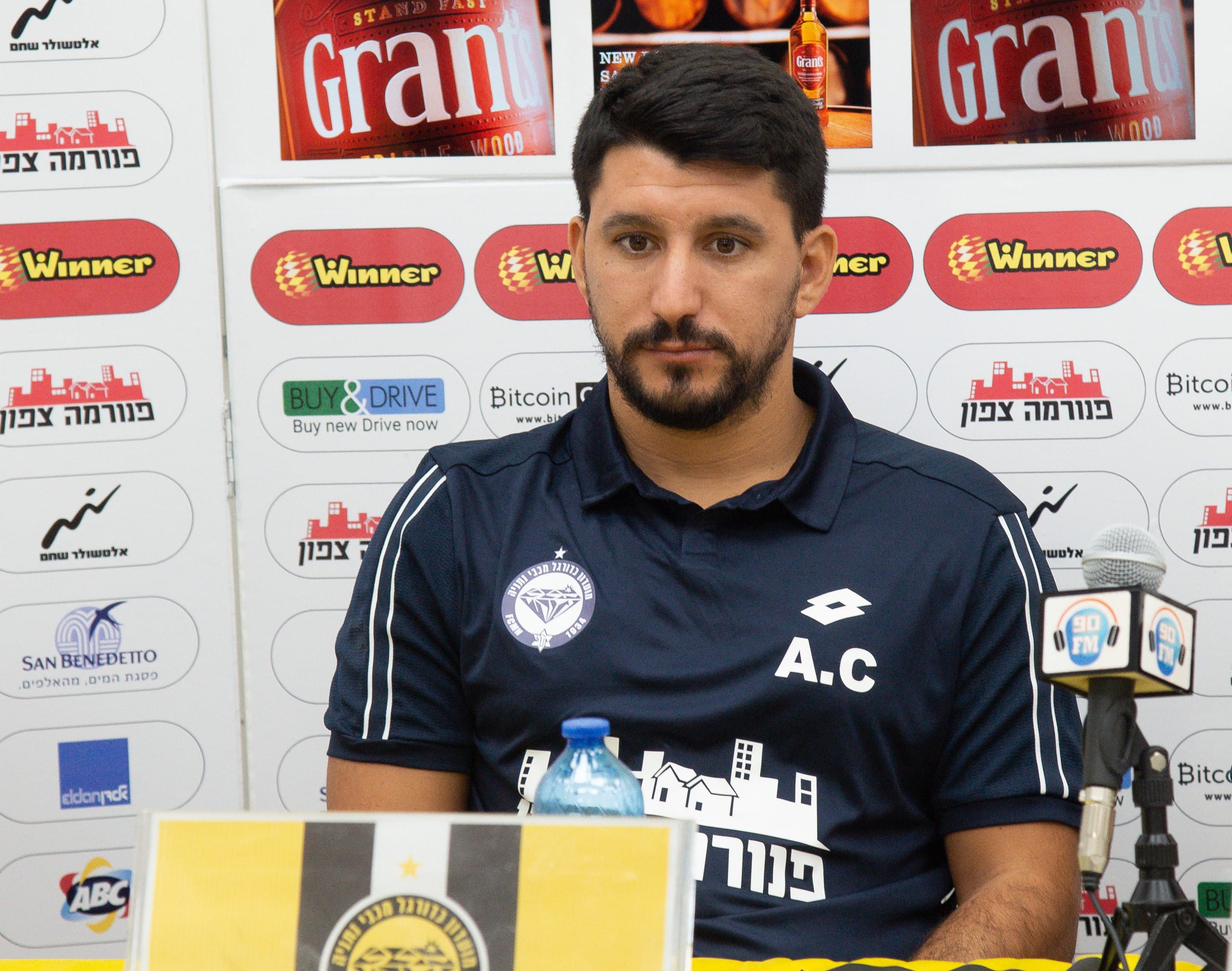 The professional manager Almog Cohen"We knew how to thicken the staff, that was one of our main goals. There is a very high quality and diverse staff here that fits our clear game philosophy. It was clear to us that we had to finish building the staff as soon as possible. I want to make Maccabi Netanya not wait another 12 years to "To return to Europe, not to be a flicker for one season. It should be a club that screws up from the beginning of the season to the end. Our great thing is that there is a greater hunger to succeed. There is a desire here to get better every day."
On the demand for team players: "Once a player progresses to Europe, in my eyes as a professional manager it is welcome. I hope Maccabi Netanya can take some players to Europe every season, because then players will want to come here because they know it is a leap. "The team in other issues. At the moment, Maccabi Netanya is the best springboard to Europe."
Contact Eden Kartzev said at the end of the press conference: "I am ready for expectations, without it there is no reason to play at all. I am preparing for this season as for any season and hope on a personal side to make a better season than the previous half, without injuries. "Right now. I deal with the success of Maccabi Netanya and in Israel I want to be only in Netanya."