More than the loss to Lusk Linz, it is already a feeling at Maccabi Tel Aviv that there is no way out of the mediocrity that has taken over the team this season. The loss last night (Thursday) in the Conference League to the Austrian team (1: 0) that has nothing special in it is not the worst thing that was in Bloomfield. Who is really thinking right now about two more games in February. This is Maccabi Tel Aviv's latest problem. The main problem lies in the fact that a month after the dismissal of Patrick Van Leven, the team has no way and no direction. And if there are already, then they are down.
Last night, Loser also joined the complex of problems. Because a draw would have served Maccabi Tel Aviv last night. A draw would have postponed the decision for the last round of the conference and for Maccabi Tel Aviv a comfortable away game against Alshkart, but the goal the team conceded at the end taught that the yellow wineries also disappeared. There were signs of this before, but Barak Yitzhaki has, according to the players, brought something different and different to training in Kiryat Shalom in the last four weeks. If he brought, it probably was not enough and today it is quite clear that Juan Leven was not the only problem at Maccabi Tel Aviv.
If you already have to come up with claims by Loan Leven and Yitzhaki, it's not necessarily everything that has to do with Maccabi Tel Aviv's training. On the face of it, it already seems quite clear that most of the allegations against the two should be directed at the level of scouting and casting the players. The procurement players that Maccabi Tel Aviv brought this summer are not enough to lift it to heights and those that remain, for the most part, are already quite in decline. More than Maccabi Tel Aviv should be worried about the conference and the fact that the team did not move up from first place directly to eighth, they will be worried from this morning that the championship story is about to escape to the team at a very early stage.
With 11 points out of 27 possible and 15 mandatory goals, Maccabi Tel Aviv will go to Haifa on Sunday for a game against Hapoel Haifa, which will be much more than the eighth final of the Conference League, which now seems very far away. Now there is no time to recover and the train has already left the station long ago. From now on, it is a must to win every game in the league and as Maccabi Tel Aviv looks, there is not much chance that this will happen.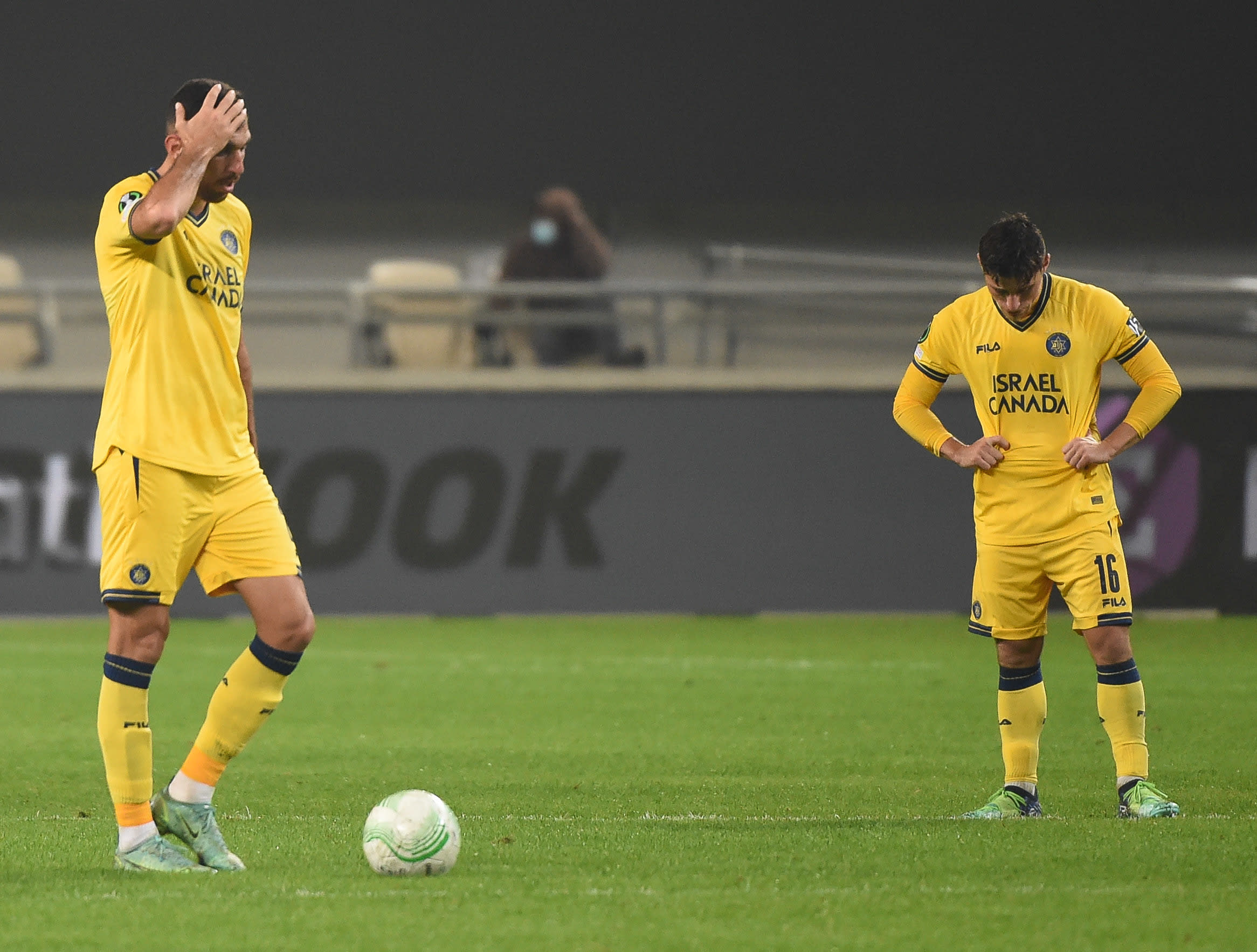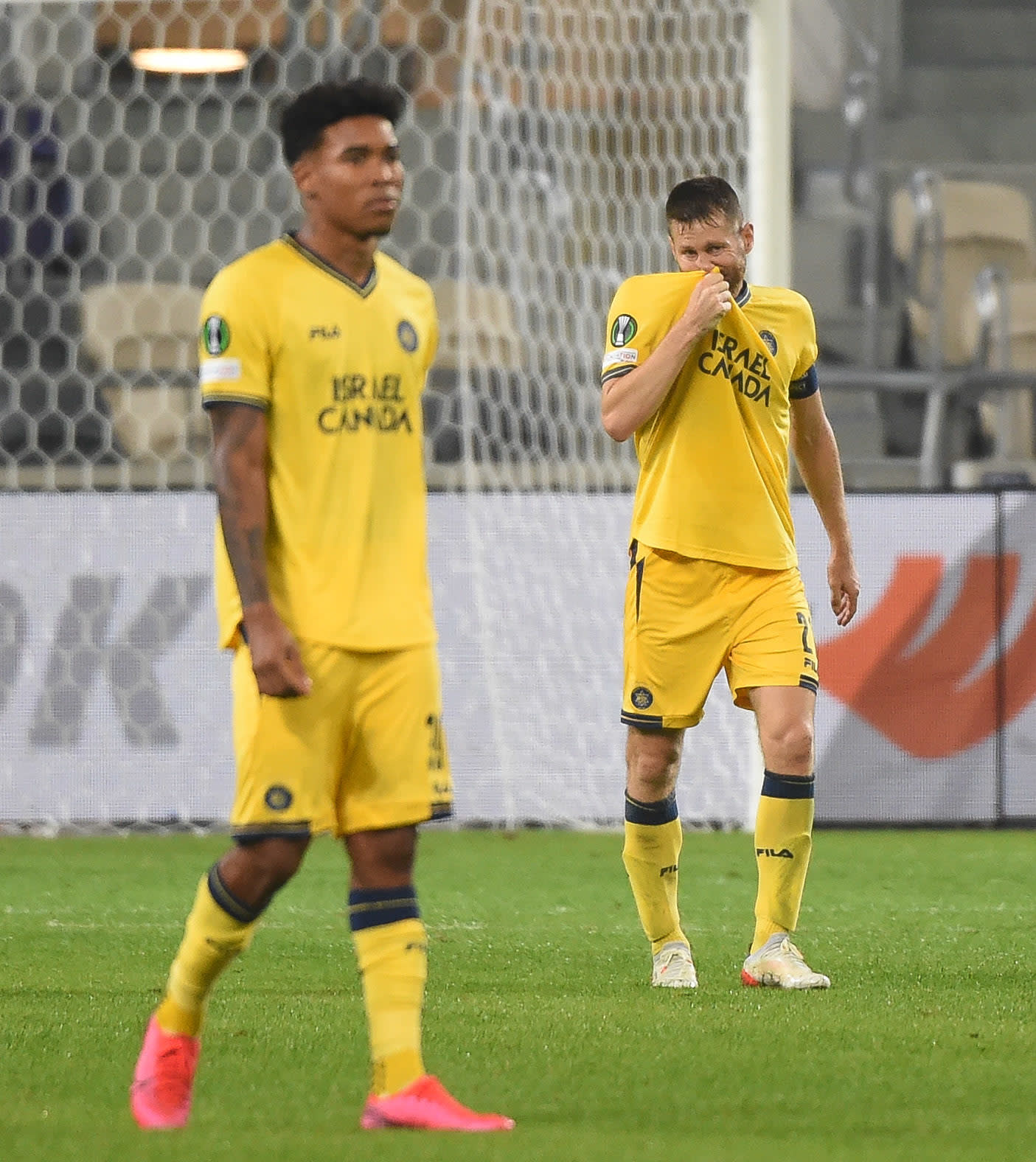 At the press conference at the end of last night's game, Barak Yitzhaki once again had to deal with questions and this time they were much more difficult. "I have a share in this loss and I take responsibility," Yitzhaki said. "We must not concede a goal at such a minute. It is a pity that it happened."
On the issue of the coach, Yitzhaki added: "Do you remember how long Jordi was a temporary coach? He played 11 games as a temporary coach in one of the seasons. It has happened in the past that it took time to find a permanent coach. We had a good season with Patrick last season. "What he did here. You can't say he is not a coach."
Regarding Goldhaar, Yitzhaki said: "Mitch Goldhaar is very committed to Maccabi Tel Aviv. Believe me. Mitch, both Jack and I work very hard to find a coach. Not everything depends on us. We hope to find the right coach to come and take the team forward. We need to find the right person to do it. "